Last year was a great one for Fort Worth music. All of those amazing albums. All of those amazing tunes. All of those pants-tightening shows. But before you go thinking that last year was some sort of fluke, slow your roll: 2012 isn't looking too shabby. The biggest release, from a who's-hot-now standpoint, has to be Telegraph Canyon's album, the one that the Fort Worth sextet has been working on for about a year and that is being recorded with Centro-matic's Will Johnson as producer in Austin at Ramble Creek recording studio.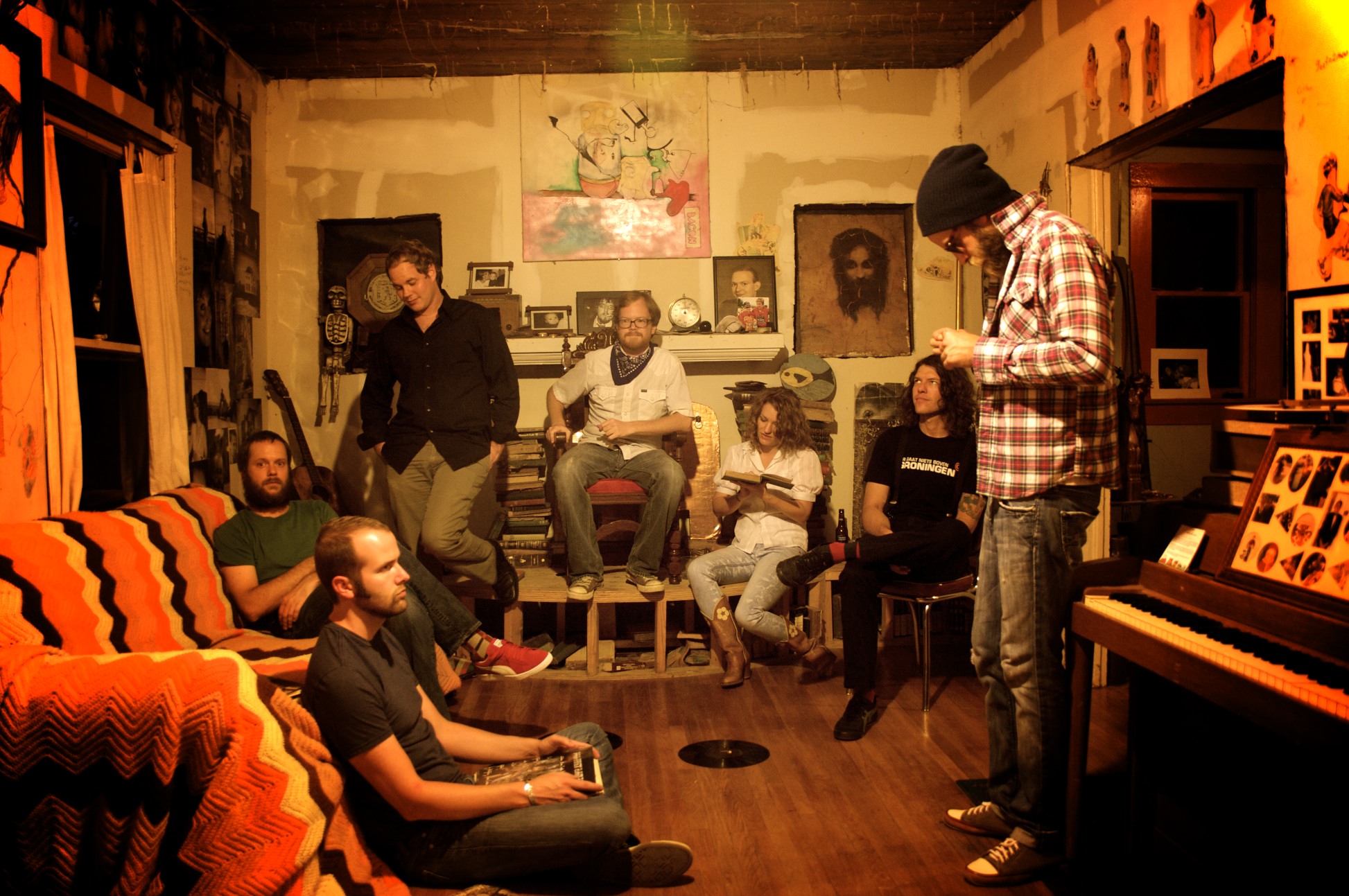 Telegraph's marvelous 2009 album, The Tide and The Current, was assembled there, also with Johnson at the helm. Right behind Telegraph's new one in order of buzz-worthiness would have to be the long-anticipated album by The Theater Fire, the Americana band whose last CD, 2008's Matter and Light, got some Pitchfork love. The recording process began in September in home studios in the Fort; the album should be available before the end of the year (hence the record's inclusion in this 2012-centric story; sorry I can't be more specific). Another exceptional band in and out of hiatus, Tame … Tame & Quiet should –– should –– soon be releasing an album that's already in the bag. Last summer frontman Aaron Bartz shared digital copies of Fight in Words with some sympathetic ears, and the tracks are knotty and propulsive, in the spirit of the quartet's exceptional 2009 debut, Tin Can Communicate. One album that'll come out a little deeper into 2012 but that will no doubt make your shorts go crazy will come from Tim Locke and Jordan Roberts, the braintrust behind Calhoun, whose Heavy Sugar topped or nearly topped several regional best-albums-of-2011 lists, including mine ("Top Local Albums, EPs of '11," Dec 21, 2011). This weekend, Stella Rose will be laying down tracks for a new album at Red Star Recording Studios, where The Hanna Barbarians recorded their gut-busting debut, Syzygy, last year. Red Star is also where Toadies frontman Vaden Todd Lewis is producing his first non-Toadies record, the new full-length by the loud-ass Fort Worth/Dallas/Denton trio The Phuss. Quaker City Night Hawks will be recording next month in Dallas at January Sound Studio with Matthew Smith, drummer for Oscar-winning Austin songwriter Ryan Bingham, co-owner of Magnolia Motor Lounge and producer of Fort Worth singer-songwriter Scott Copeland's rowdy and witty recently released eponymous album. Americana singer-songwriter Kevin Aldridge already has an album pretty much wrapped up, recorded with two guys from mega-star Hayes Carll's backing band who also are members of the lovable Fort Worth alt-country outfit Woodeye. The Orbans are writing new material, but in the meantime Orbans frontman Peter Black plans to release his solo record soon. And even though The Will Callers have recently released a four-song EP, the raucous and gritty Make It Alright, the Fort Worth quartet will be laying down tracks for a new album with producer Ray Wylie Hubbard. We also should see new recordings by Slumberbuzz (see: Music story), Skeleton Coast, The Cleanup, Mon Julien (two ex-members of the defunct Black Tie Dynasty), Josh Weathers & The True+Endeavors, Jefferson Colby, Pinkish Black, Ronnie Heart, Madràs, The Underground Railroad, One-Fingered Fist (tentative title: Roaches in the Ashtray), Jody Jones, Sweetooth, the aforementioned Barbs, and, well, a helluva lot more. You get my point.
Contact HearSay at hearsay@fwweekly.com.