WED ▪ 1
After breaking up with her boyfriend, animator Nina Paley took solace in reading the Sanskrit epic poem Ramayana while listening to vintage jazz records. The result was Sita Sings the Blues, an animated film that re-tells the poem, with 1920s songs by Annette Hanshaw festooning the soundtrack. The film, which quickly garnered a cult following while playing festivals in 2008, plays as part of KinoMonda at 6:30pm at Richardson Bldg, 2955 S University Dr, FW. Admission is free. Call 817-257-7292.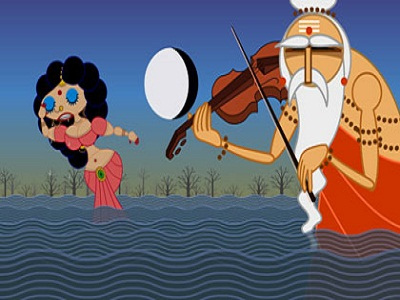 THU ▪ 2
The Japanese animated film Fullmetal Alchemist: The Sacred Star of Milos, whose story runs parallel to its overarching story about two "alchemist" brothers in a fantastical land trying to repair their broken bodies. Fans of the series may be the only ones who can understand the plot, but they'll love seeing the saga on the big screen. The film plays at 7:30pm Wed-Thu at Studio Movie Grill, 225 Merchants Row Dr, Arlington. Tickets are $6.50-8.75. Call 817-446-4440.
FRI ▪ 3
To help raise money for two orphanages in Phokeng, South Africa, Piranha Bear art collective is putting on a concert/art sale. In addition to pieces by North Texas artists and artisans, Fort Worth psych-rockers Secret Ghost Champion will headline a bill that also includes Clint Niosi, Brenna Manzare, and Jake Paleschic & The Patriots. Cover is $10; all proceeds go toward the charity. The fun gets going at 6pm at The Where House, 2510 Hemphill St, FW. 817-913-7777.
SAT ▪ 4
Stephen Sondheim fans will want to turn out at the Modern when Anthony de Mare performs a series of solo piano arrangements and variations of Sondheim's songs. Items on the program are arranged by such heavyweight composers as William Bolcom, Steve Reich, Ricky Ian Gordon, Mark-Anthony Turnage, and Jake Heggie. The recital is at 2pm at Modern Art Museum of Fort Worth, 3200 Darnell St, FW. Tickets are $25. Call 800-462-7979.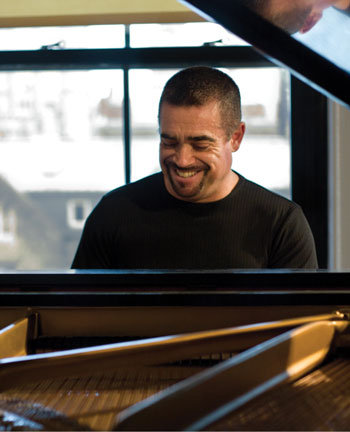 SUN ▪ 5
Piccadilly Circus refers not to the famous roundabout in London but rather a traveling performance troupe now in its 25th year of providing traditional circus entertainment. We're used to seeing circuses in the summer; this February performance should be a nice change. The circus performs Sat-Sun at Diamond T Arena, 6900 E Sherman Dr, Denton. Tickets are $30. Call 877-373-0477.
MON ▪ 6
A multiple Tony Award-winner when it debuted in 1985, Big River still stands out today for its use of bluegrass and country music, still an unusual trait for a Broadway musical. Artisan Center Theatre opens its production of William Hauptman and Roger Miller's show this weekend. The play runs Feb 3-Mar 17 at Belaire Theatre, 420 E Pipeline Rd, Hurst. Tickets are $9-16. Call 817-284-1200.
TUE ▪ 7
Dan Savage caused a stir with our readers a few years ago when his syndicated column, Savage Love, used to run in this paper. Since then, he has earned wide praise for founding the It Gets Better project. He'll deliver the keynote address at the UNT Equity & Diversity Conference, but you'll have to register for the conference to get in. The speech is at 10am at Eagle Student Services Center, 1147 Union Cir, Denton. Registration is $100-250. Call 940-369-8933.