This week two of Fort Worth's major art museums open shows against each other, and they offer sharply different views of our nation's history.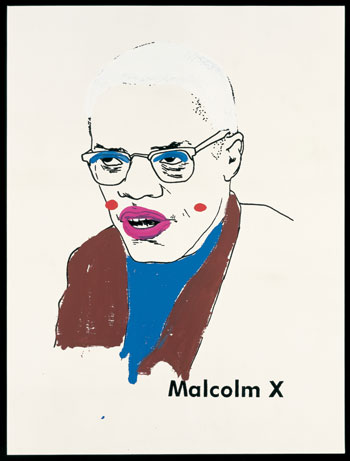 Museumgoers of a more traditional bent will probably be drawn to the Amon Carter's show Romance Maker, featuring watercolor paintings by Charles M. Russell. Executed from the late 19th century onward, they chronicle the gathering encroachment of civilization on the Old West, and many of them capture the customs and behavior of the Big Sky country's native tribes in painstaking detail. This focus on the disenfranchised Indians should help make the show a useful counterweight to the mythmaking that surrounds much art about the American West.
In sharp contrast, the Modern's show, Glenn Ligon: AMERICA, focuses on a gay African-American artist who has worked in many different media and has taken stereotypes, pornography, dirty jokes, and the writings of great authors as various sources of inspiration. The exhibit, organized by the Whitney Museum, is a mid-career retrospective that takes in Ligon's text-based paintings, installations, and a recent series of large paintings based on children's renditions of old black history coloring books. As different as the crowds promise to be for these two exhibits, the shows both comment on people of color and their oft-neglected contributions to the grand story of American art.
Romance Maker runs Feb 11-May 13 at Amon Carter Museum, 3501 Camp Bowie Blvd, FW. Admission is free. Call 817-738-1933.
Glenn Ligon: AMERICA runs Feb 12-Jun 3 at Modern Art Museum of Fort Worth, 3200 Darnell St, FW. Tickets are $