Almost overnight the Medderses had people lining up to extend them credit. The couple initially borrowed $20,000 (for a down payment on their Muenster home) from the Catholic monks at Subiaco Abbey in Arkansas. A spokesman for the monks told Fort Worth Weekly that, in their case, Ernest and Margaret repaid the loan promptly.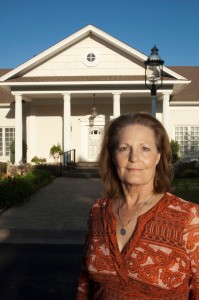 According to her later courtroom testimony, Margaret told the nuns with whom she worked that she and Ernest needed money to pursue the riches through the legal system. Margaret testified that Ernest promised that, if the sisters financed the legal fight, he would give their order $10 million of his newly spied inheritance.
After that, the nuns began funneling money to the Medderses on a regular basis. It was on the advice of the Sisters that the family pulled up stakes and moved to Muenster, a town dominated by Catholicism. Before that, according to one Muenster businessman, the couple hadn't even been Catholics.