Punk
Do you feel lucky? You should, because Fort Worth's punk scene is alive and well. China Kills Girls pounds out two-minute gems that are sardonic and cynical and always fun to watch live. … The pop-punking Pajammas occasionally flavor their uptempo music with a proggy time signature or lyrical reference to outer space. You'd be forgiven for thinking that maybe these guys secretly dig Rush. … Perdition has pretty much perfected a sound that reminds you why pop-punk exploded in the '90s. Raw yet melodic, the band's anthemic choruses and hooky guitar leads may nod toward Green Day or Blink 182 but are never gratuitous. … Raging Boner might have the best name in town, but the band's hard-on for stellar musicianship and cheeky lyrics is no joke. … Spacebeach plays music that's alternately hooky, atonal, and atmospheric — and then suddenly dense with speed and noise. In short, these young guns play whatever they want, and nothing's more punk than that. — S.S.
Pop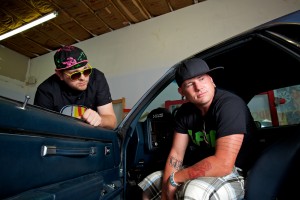 Not counting former American Idol contestant Tim Halperin, whose angelic voice and down-home good looks are ready for the mainstream, Fort Worth's pop musos aren't exactly poster children for the genre. That said, if you're looking for local acts to appeal to burgeoning downtown gas execs and Near Southside hipsters alike, here's your short list. Exhibit A is Great American Novel, a grunge-rocking trio of Fort Worthians who have generated a cross-genre appeal during their three years on the scene. … Automorrow is a threesome of hard-charging rockers who offer everything from anthems and ballads to rap-rock that, lo and behold, doesn't sound like a carful of stoned suburbanites. … The Bible Fire's style is reminiscent of the mid-1990s: excitable melodies and occasionally brash vocals. … D-Snacks offer a vaguely Caribbean vibe that echoes Sublime but without the now-clichéd ska backbone. … The last time the Weekly checked, '60s-inspired psychedelic jangle-rockers The Hendersons were on an indefinite hiatus, but frontman/bassist Nolan Robertson has joined another nominee, the piano-happy JJ & The Rogues, who recently lost their drummer and bassist to another state and hemisphere respectively. — M.M.
R&B/Rap
Dallas' days as North Texas' rap epicenter are numbered, at least according to this year's nominees. The three MCs that make up Fort Nox have been dropping rhymes this side of Highway 360 since most of these other cats were reading Dr. Seuss. … Big Cliff & J-Kush aren't as, uh, vintage as Fort Nox but are definitely old-school, freestyle rapping mostly socio-consciously in rapid-fire style. … TCU alum Dru B Shinin' is also about more than girls, guns, and cash and more than any other nominee crosses over into the indie-rock scene, performing frequently in local joints and with a backing band rather than a laptop. … Two of Dru's boys are also nominees: A-Roy, a fellow Horned Frog who's just as authentic, and Lou Charle$, whose no-nonsense style and post-rap hooks put him on the same plane as a young Kanye West — no kidding — minus all the embarrassment and hubris. … Though Kyeyote is originally from Chicago, the freewheeling, lightning-fast, Rakim-esque rapper hasn't been afraid to rep his new environs and has already played a few shows at the venerable Lola's Saloon. … In person, Killa MC exudes way too much humility for an artist with his skills, but anyone who checks out his rhymes will immediately realize that this twentysomething in the snapbrim hat spits some of the most heartfelt old-school rap around. … In a category as traditionally sausage-fest-y as this one, it's especially nice to see remix queen Snow Tha Product, a bilingual Latina MC who spits syllables so fast you'll have to listen twice to catch them. … Finally, there's Smooth Vega, a totally sober MC/entrepreneur and two-time past winner whose chopping and screwing remind us that Fort Worth is still situated deep in the Dirty South. — M.M.
Hardcore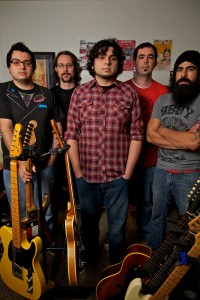 Punk and heavy metal's bastard child has been running around town, and, boy, is he pissed. Offering dynamically arranged, relentless pummeling, Big Fiction's sound is like getting punched in the face from three sides at once. … Garuda's inimitable runs of technical, knotty riffage and crushing slabs of distortion are heavy perfection — with the exception of a couple of years not long ago, these guys have been melting faces since the late 1990s. … Like Thomas Hobbes' take on life, Innards' blasts of hardcore are nasty, brutish, and short, though beneath the assault lie subtle guitar textures and jazzy flourishes. … Nigh, blending thrash and death metal, is the soundtrack to a waking nightmare. … The guys in Variables downshift from double-time thunder to Black Flag sludge and back again in ruthless blitzkriegs of distorted fury. … Wild//Tribe was formed from the ashes of two legendary local hardcore bands — Tolar and Unit 21 — and mixes skate-punk, skuzzy guitar licks, and unremitting speed to generate music that sticks in your head like a large shard of glass from a broken 40-ouncer of Olde E. — S.S.
Live Band
Comprising some of the most skilled musos in town, including "best guitarist" nominee Steffin Ratliff, Pablo & The Hemphill 7 have been serving up reggae-rock for over a decade. Maybe the hair by the temples is graying, but the band's shows are as tight and party-tastic as ever. … However, for the past couple of years, this category has belonged to cowpunks Holy Moly, whose live shows are pretty hard to beat for their rowdiness and high levels of crowd interactivity. … If there's a dark horse here, it's Sally Majestic, a funky ska-rocking quartet that can get your butt shaking and your head banging at the same time. "Brand New Hat," off the band's last album, was a nominee for Song of the Year last year. … Much like Sally, the indie-blues-breaking Frisky Disco is in-your-face. These three young turks crank out heavy, ragged, pounding blooze that goes well with The Black Keys, Quaker City Night Hawks, and Foxtrot Uniform. … The thing about the My Wooden Leg guys is you never know which direction their gypsy-tinged twang-rock is going to take. The trio is about to release its sophomore album, The Jealous Disco. … The remaining two nominees, Cleanup and Slumberbuzz, wow you with their musicianship. Cleanup is proggy where Slumberbuzz is jam-band-y. — A.M.
Hard Rock
Most of these folks have been around for a while, but that doesn't mean they're not still producing heavy-duty badassery. Elder statesmen The Me-Thinks describe themselves as "Fort Worth's shittiest band," but we all know that's far from the truth –– listening to their loud, pounding, and hard-driving but catchy rock, you might think that if they actually tired, they'd be right up there with The Toadies. … The Toadies' influence is felt pretty keenly in this category, especially in regards to The Phuss, the cinder-block-garage-rocking trio whose most recent, self-titled album was produced by Toadies frontman Vaden Todd Lewis. … Like The Phuss but older and wiser (?), the four dudes who make up The Dangits fire off short, screaming blasts of bombastic proto-punk-inflected power. … Stella Rose, a trio recording its long-awaited follow-up to 2010's Drag with best-producer nominee Robby Baxter at his Red Star Recording Studios, can bludgeon you with heaviness one minute and seduce you with trad-blues grooviness the next. … Jefferson Colby, a trio that shares drummer Matt Mabe with Stella, is as prolific as exploratory, pumping out albums as quickly as one of frontman Danno Mabe's fiery, wah-wah-fueled guitar licks. … Vorvon features a double-bass attack and is easily the most stoner-rific nominee in this category. –– A.M.
Heavy Metal
Metal might be known for its speed, but the current crop of Cowtown heshers has dialed back the velocity in favor of pure heavy riffage. In other words, doom rules. Black on High's take is rooted in '70s hard rock, but that doesn't mean it's just a Sabbath retread — thrashy leads cut the power chords. … No one really knows what FTW's initials stand for, but the band's doomy desert rock says all you need to know: Follow the weed smoke and fuzzed-out guitar for a massive trip. … Krash Rover updates Southern rock with Maidenesque guitarmonies and soaring, melodic vocals that have taken the band from local stages all the way to the Gexa Energy Pavilion. … Southern Train Gypsy's sludge is ominous but is also melodic and wouldn't seem out of place on The Edge. … Stone Machine Electric is thick with psychedelic stoner doom, keeping you locked into your headphones, nodding along to riff after heavy riff. … Probably the least underground nominee is Triple SP. Melodic vocals? Check. Driving guitar? Check. Hip-hop beats? Indeed. TSP has 'em all, making heavy music that's as accessible as it is rockin'. — S.S.
Drummer
The most musical nominee might be Jon Teague. With the proto-punk repertory band Stoogeaphilia, he bashes and crashes. But with his main gig, the doom-goth duo Pinkish Black, he explores every angle of his drumkit, producing ominous, lurching marches or waves of speedy rolls and cymbal washes. … His closest musical relative here is Fungi Girls' Skylar Salinas, whose machine-gun attack is appropriate to his band's unique brand of psycho-surf. … It's not far from Salinas' refined punk to the bombast of Matt Mabe (Quaker City Night Hawks, Stella Rose, Jefferson Colby, Big Mike's Box of Rock), a frenetic and powerful yet precise drumsmith who's equal parts Bonham and Moon — when Mabe solos, he looks like a six-armed Shiva on speed. … Another speedy stickman is Lucas White (Gunga Galunga, Rivercrest Yacht Club), who's also jazzy and soulful. … Like White, Casey James' drummer boy Blaine Crews is incredibly well-schooled, creative, and tasteful. … Human metronome and elder statesman Sammy Boe (Josh Weathers & The True+Endeavors) can bash, crash, and roll with the best of 'em. — A.M.
Guitarist
Blues-rock veteran Rusty Burns is still plugging away, his sweet, soulful style conjuring up a blend of Duane Allman's musicality and Stevie Ray Vaughan's speed. … The speediest fellas here, though, are The Cosmic Trigger's Tyrel Choat and The Underground Railroad's Bill Pohl — Choat's all metal but with a Texas-inflected/Eric Johnson twist, and Pohl's an electrified, psychedelic Django of sorts. … The most musical nominee has to be Darrin Kobetich, whose tuneage is mostly solo instrumental, a mix of bluegrass and jazz that we like to call "bluegrazz." … Inventive bluesman James Hinkle is full of elegance and restraint, and Steffin Ratliff (The Apache 5, Pablo & The Hemphill 7) is a master texture player, teasing out of a mere six strings an entire symphony's worth of sounds. — AM.