Record Label
Dada Drumming is a passionate one-man show by drummer/music maven Greg Babbitt, whose love for noisy sonic art is proved by his catalog of acts, local (the now-defunct Great Tyrant), national (The Endless Blockade), and international (China's Torturing Nurse). … The Dead Media, operated by R&B singer Nathan Brown, is a retail-and-repair shop for lovers of eight-track tapes, including anyone who wants new eight-track releases by the likes of Igneous Grimm, The Me-Thinks, and RTB2. … Started last year by Fort Worthian Wyatt Parkins, Saint Marie Records has an international sweep that includes such ambient low-fi dream pop groups as Seattle's Jetman Jet Team, the U.K.'s Presents for Sally, and Sweden's Patrick Torsson. … Stockyards-based Smith Music Group has a formidable roster of Red Dirt and Texas Music scenesters, but it's their initiative to capture great musical moments from a Fort Worth institution that's truly impressive — Smith's Live at Billy Bob's imprint has featured Billy Joe Shaver, Brandon Rhyder, and Cory Morrow. … With everything that Spune Productions does — management, booking, promotion, and organizing kickass package musical events — the label side of the business sometimes gets overlooked, but impresario-manager Lance Yocom can boast of a roster of killer releases by Telegraph Canyon, Seryn, and Doug Burr. — J.F.
Songwriter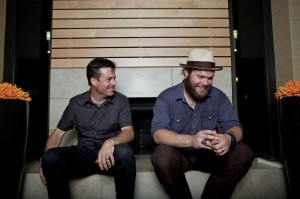 Singer-songwriter Scott Copeland channels diverse variants of Texas Music — jump blues, bluegrass, C&W — for a cohesive soundtrack to his thoughtful, Robert Earl Keen-style lyrics. … Guitarist-turned-producer/DJ Ronnie Heart has been working on his solo debut ever since leaving his gig in the live iteration of Neon Indian, and the hypnotic, at times kitschy soundscapes he creates are some of the most interesting electronica out there. … Chris Johnson pens veritable anthems of Americana and sprawling sound for his band, Telegraph Canyon. … Calhoun's Tim Locke and Jordon Roberts unlock one pop hook after another. … The minds behind Burning Hotels, Matt Mooty and Chance Morgan, offer smart, sometimes moody lyricism to match their new, synth-heavy sound. — Z.S.
Indie-Rock Album of the Year
Burning Hotels' second album marked the group's shift from post-punk to synth-pop. By turns melancholy and danceable, Burning Hotels topped nearly every regional critic's list of best albums of 2011. … Though only six tracks long (and limited to only 100 copies), Love at First Fight, Vol. 1 by DIY punks War Party and Doom Ghost is a woozy, lo-fi bundle of awesomeness. … Meltdown, Mind Spiders' second release on Portland's Dirtnap Records, puts forth some relatively straightforward punk with subtle rockabilly flourishes and fun sci-fi imagery. … Last summer Phantom Caste released an eponymous full-length that ventures into territory similar to that of the Hotels but manages a slightly warmer tone. Too bad Phantom Caste es no mas. … Psychosomatic Immortality is the latest long-burning, mellow, and generally spaced-out affair from Secret Ghost Champion. … Some Easy Magic is actually a pretty apt title for Fungi Girls' full-length: The Cleburne trio conjures some seriously catchy vibes from its no-frills, detached brand of surf-tinged punk. — Z.S.
Cover/Tribute Band
Tuesday night at Lola's is saved for Big Mike's Box of Rock, the classic rock cover group fronted by Michael "Big Mike" Richardson that plays a scorching set list of everything from Zeppelin and Sabbath to Tears for Fears and Toto. … Soulman Josh Weathers is one of the few vocalists in town who could pull off Dazey Chain, the classic soul/R&B/funk outfit that covers the likes of Al Green, Sly & The Family Stone, and Otis Redding. … From their unofficial home base at The Grotto, merry pranksters L. Ron Hummer favor a combo of the arty, the grungy, and the unexpected, which is why you might hear anything from The Dead Kennedys to The Cure or David Bowie to Billy Joel and Cee Lo Green. … Weekly readers have voted Poo Live Crew best cover band three years in a row, no doubt inspired by Poo's hook-laden kitsch (Lionel Ritchie, The Beach Boys, Kenny Loggins, Michael Jackson). … The dudes of Velvet Love Box — Scott Cloud, Brandon Bumpas, and Neil Schnell — are a little more serious-minded than some of their campier tribute-band brethren, tackling mainly '80s and '90s popmeisters such as Dave Matthews Band, Lenny Kravitz, R.E.M., and Weezer (plus the occasional VLB original). … The five guys in Stoogeaphilia adamantly maintain they are not a cover band but a repertory band, reviving forgotten and under-sung early punk classics from the likes of The Stooges, The Dead Boys, and The MC5. — J.F.
EP of the Year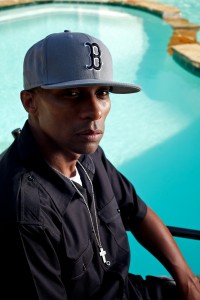 In between full-lengths (one out, one coming), the blooze-rocking Quaker City Night Hawks released Live at Magnolia Motor Lounge, recorded at the West 7th bar/restaurant whose co-owner, Matt Smith, drummer for Oscar-winning singer-songwriter Ryan Bingham, is producing Quaker City's forthcoming new album. … … As Analog Rebellion, electro-rock singer-songwriter Dan Hunter marked a new phase in his career — on Evaders, he has fused the synth sound on which he has made his name with thrashing guitars and pounding drums, landing somewhere between The Pixies and Arcade Fire. … The Will Callers took their Southern soul revue into the studio and emerged with Make It Alright, a five-track foot-stomper and, one hopes, a preview of the quartet's forthcoming full-length, produced by Texas Music legend Ray Wylie Hubbard. … Big Black Smoke features five hot tracks from The Apache 5, chock-full of handclaps, smooth harmonies, and a penchant for mixing R&B with rootsy elements. … The post-rock quartet Drift Era debuted with Cosmic Intentions, a collection of roomy, pensive soundscapes at the intersection of dub, noise, jazz, and more. … On Fish Out of Water, Lou Charle$ tests the joke-rap waters by deploying minimal production techniques and some verbal acuity. … Spacebeach released three EPs last year, the best of which is The Dead Sea, which finds the band at the confluence of metal and punk. … Another throwback platter is Stare Down, a batch of '70s-flavored rock and pop by JJ & The Rogues. … Awash in Feedback is the cheekily named outing from Stone Machine Electric, an Arlington trio specializing in slow-burning metal — with very little actual feedback. — Z.S.
Venue
Not that long ago, Fort Worth was a two-stage town. Now our fair city is brimming with quality outlets. The clear favorite this year is perennial champ Lola's Saloon, a perfect mix of friendly neighborhood bar and kickass underground/indie music venue — from big-time national acts (The Polyphonic Spree, The Sword, Reverend Horton Heat) to the best locals/regionals around (Burning Hotels, EPIC RUINS, Quaker City Night Hawks). … Don't count out 1919 Hemphill. The longest-running DIY venue in North Texas draws underground, mostly punk acts from all over creation. … Right down the street on the Near South Side is another creative DIY space. Part hipster frat house, part events center, The Where House has been the site of some legendary musical throwdowns (and historic parties). … The most impressive intimate space is The Grotto, whose stage is regularly graced by contemplative, serious singer-songwriters (especially during Jody Jones' weekly Monday residency) and wild-ass boys like The Hanna Barbarians and Sally Majestic. … The Aardvark has anchored the TCU area's live-music scene since the mid-'90s and stays relevant by booking an impressive roster of emerging bands, serving late-night food, and bringing in touring acts. … Billy Bob's Texas is a Texas Music mecca that remains the premier destination in the Stockyards, its history wired into the DNA of Texas Music fans near and far. — Eric Griffey
Bass
The thunder from down under the Fort's soundscape has never been so talent- packed. Pat Adams provides the low-down to Quaker City Night Hawk's low-down-'n'-dirty swamp rock. … Chris Evans is a one-man party as the dreadlocked beating heart of the raucous Hanna Barbarians. … Jeremy Hull is a clinician but gets slap-happy on his upright with cowpunks Holy Moly. … John Shook Jr. is a musician's musician, tastefully anchoring the contempo-blues outfit Dirty Pool and contempo-jazzbos Gunga Galunga. … In addition to being a riff-tastic bassist, Steve Steward also is a helluva songwriter — he spearheads face-melters EPIC RUINS and Vorvon — and the young wizard isn't afraid of getting involved. He also holds down the bottom end for Oil Boom and Kevin Aldridge & The Appraisers. (Hey, Steve — Matt Hembree called. He wants his shtick back.) — E.G.