Song of the Year
Maren Morris' "Best of Me" showcases the young songstress' lyrical depth and pop sensibilities. … Killa MC's "Famous" is an anthemic throwback jam about trying to make it. … Pop samples and dizzying, clever rhyme schemes are Dru B Shinin's forte, and "Imagine" is the most impressive, ready-for-prime-time track from his most recent album,  All American. … Holy Moly's "Mustache Song," about the glory of the frontman's 'stache, is an instant sing-along classic. … Scott Copeland's waltz "Water to Wine" is a hilarious prayer to the Lord, seeking not His guidance, just His legerdemain with liquids. … Trippy but boppy — and super-funky — "People We Love" marks the return of legendary jazzbos Ronald Shannon Jackson & The Decoding Society. … D-Snacks' "The Rebound" is a high-energy, distorted-pop journey about dealing with lost love. — E.G.
Producer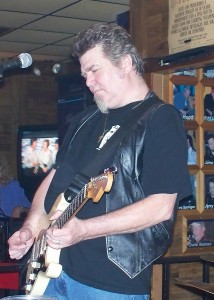 Though people in town don't go around wearing their favorite producers' names on t-shirts, local knob-twiddlers deserve some credit for the spike in awesome local sounds. From a purely indie-cred perspective, the 817 is home to at least three of the hippest indie producers in Texas. The biggest news in Productionville in the past year was that Will Hunt was putting down work-roots here. The producer for albums by Burning Hotels, Evanescence's Amy Lee, and Holy Moly chose downtown for the site of his boutique studio, Spaceway Productions. … Arlington is where you'll find another hep cat, Robby Baxter, who has worked with platinum-selling artist Moby and, at his Red Star Recording Studios, has produced kickass albums by the likes of The Hanna Barbarians and Skeleton Coast. … Lastly, there's James Talambas, the talented multi-instrumentalist for super-hip Fort Worth artists The Theater Fire who just opened his studio, New Media Recordings, earlier this year. … Though Fort Worth Sound's Bart Rose focuses on Texas Music, he has lent his ear to recordings by non-country royalty such as The Toadies and Los Lobos. … Hip-hop impresario EyeJay is a master of subtle layering and sampling and of creating a deep, dynamic sound, as evident on Fort Worth rapper Dru B Shinin's new album, All American. … Eagle Audio Recording has everything you could want in a studio. Analog, digital, space to breathe, fridge, comfy couches, convenient Near Southside location, decades of experience — you name it, and owner Jerry Hudson and head producer Jeff Ward have it. — E.G.
Album of the Year
As with previous years, 2012 saw a bunch of eclectic releases. If there's a favorite this year, it has to be the ever-popular Holy Moly, whose Will Hunt-produced Grasshopper Cowpunk is a hunk of hella catchy and sometimes poignant acoustic twang-rock. … Slow down the tempos a little, and you might get something like Keegan McInroe's A Thousand Dreams, an epic trip through all manner of American musical genres, or Scott Copeland's twang-free but Texas Music-friendly self-titled album. … There's also a lot of Texas Music in Maren Morris' Live Wire, a solid collection of rootsy but poppy ready-for-radio tunes. … Mills & Co. have been riding high on their recently released debut, Don't Ever Look Back Twice, the handiwork mainly of frontman and namesake Taylor Craig Mills, whose melodic grandeur and often melancholy narratives paint vivid pictures of wounded souls: austere and haunting yet also beautiful. … In muted yet powerful colors, Jacob Furr achieves a brilliantly pastoral gem in his meditation on the concept of home, Farther Shores. … Another unabashed melancholist is guitarist Darrin Kobetich, whose most recent all-instrumental release, Longest Winter, is a moody soundscape of bluegrass, Delta blues, raga, and some jazz. … Of course, the 817 rap scene wasn't quiet this year. Easily the highest-profile release is TCU alum Dru B Shinin's All American, a veritable master class in socially conscious lyricism and monster hooks. … Killa MC is also big on hooks — his Laptops and Voicemails is somehow vintage-sounding but also decidedly in the here and now. … They might not be upstarts anymore, the three MCs who make up Fort Nox are as tight, creative, and enthusiastic as ever. Their Last of the Originals clocks in at 17 tracks of smart lyrics and intricate yet seductive beats. — E.G.
Avant-Garde/Experimental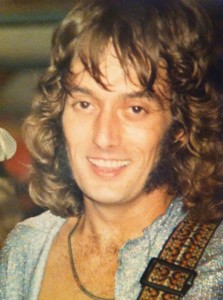 A great sign of a healthy music scene is a flourishing of outré bands, for proof of which we offer the following exhibits: The four guys in Hentai Improvising Orchestra are pretty much the godfathers of local sonic art, often playing homemade instruments to plink, plunk, and bang out nonlinear, on-the-fly compositions of atonality, dissonance, and charm. … HIO member Matt Hickey also has his own thing. The instrumental project Joe & The Sonic Dirt from Madagascar bounces back and forth between sweeping, meditative moodscapes and pop elements. … Terry Horn is another HIO dude with a side project. As The Owl & The Octopus, he transforms abstracted bass riffs and some noise into intoxicating sonic tableaux. … Equal parts noise, shoegaze, and dub, Drift Era is experimental music for rock fans — no matter how "out there" the band gets, there's always a groove. … Take HIO's and Drift Era's sounds and piss them the hell off, and you've got Most Efficient Women, a loose collective of crazy motherfuckers hell-bent on destroying their instruments, their voices, and your face. … The remaining two nominees are keen on turntablism. Psychedelephant's hip-hop beats, prog sensibilities, and tasteful use of effects and samples force the listener to re-examine his or her notions about acid jazz. More sonic painter than DJ, Sym (a.k.a. Phil Ford) offers an old-school hip-hopper's take on glitchwerks, field recordings, and other tech-based methods to create art out of pure sound. — E.G.
Blues/Soul
One band here is simply hard to beat — at the ballot box or on stage. You haven't seen a rock 'n' roll show until you've seen Josh Weathers & The True+Endeavors. Blasting out powerful blue-eyed soul, these boys are so wild yet so tight they could give The Boss and his E Street Band a run for their money. Weathers and company are also recording new material for an album to be released soon. … On the less bombastic but no less powerful tip are Luke Wade & No Civilians, offering dynamic romps, from horn-laden fire-starters to open-wound ballads, everything blessed by Wade's ethereal yet strong voice. … Somewhere between Weathers and Wade is Josh Irwin, whose high-energy folk-blues-funk is straight out of church, his shiny voice, precise guitar work, and bluesy brass conjuring up sunshine and Sundays. … Local badasses John Zaskoda (guitar, vocals), John Shook Jr. (bass), Andrew Skates (organ), and Jason Thompson (drums) come together as Dirty Pool to serve up either their own contempo-blues or go deep into the blues catalog. … Old-school jump blues artists don't get any better than James Hinkle, who also does his fair share of community work. … Even amid personal turmoil, guitarist/vocalist Holland K. Smith hasn't lost a step and is back on the boards. — E.G.
Jazz
This category offers a little bit of everything this year, though the pre-eminent voice in Fort Worth jazz remains pianist Johnny Case, whose 26-year nightly residency at Sardines Ristorante Italiano was unceremoniously cut short several months ago, when the august eatery was transformed into an '80s-themed nightclub. … Conversely, pianist Daymond Callahan plays a frenetic, poppy, up-tempo style of jazzy gospel — and sounds as if he has three hands. … The pop is strong with Gunga Galunga, an insta-party group in the spirit of Bad Plus or Medeski, Martin, and Wood, delivering brilliant sax or keys melodies atop devastating beats — drummer Lucas White and bassist John Shook Jr. are each nominated in their respective categories. … Similarly catchy, the drum/bass/sax combo Flipside Jazz Trio infuses its post-bop with a world-beat flavor. … Another world beat-influenced outfit is Los Noviembres, whose cool, swanky, and jet-age jazz has been succinctly captured on their new CD, The Great Iridescent Glory. … Trumpet impresario Zach Heffley definitely throws back, specifically to the birth of the cool, and chanteuse Tatiana Mayfield evokes the sultry splendor of none other than Billie Holiday. — E.G.
Comeback of the Year
Some of these nominees never really went away, just maybe spent a long time recording an album or took some time off. And one nominee sort of changed sounds. A couple of years ago, Exit 380 was pumping out mod-rock. Now the 12-year North Texas scene vets are purveying a delightful species of acoustic-heavy Americana. … After moving back to the Fort from Colorado a couple of years ago, world musician Daniel Katsük got right back to work — and then had a beautiful daughter. He's still about to release his long-awaited sophomore album, Zero Point. … The Fort Nox guys took some time off to raise families but recently returned with a vengeance, offering Last of the Originals, a protest against mediocre, gang-bangin' rap and a nominee for album of the year. … While beloved defunct glam-rockers Black Tie Dynasty haven't gotten back together, two former members — guitarist/vocalist Cory Watson and keyboardist Brian McCorquodale — are back, this time as the equally glammy but more organic project, Mon Julien. — E.G.
Rock Song of the Year
As this year's nominees prove, a killer riff and kickass hook can take you a long way. The twinkling, pulsating "Beard," one of a handful of could-be singles off Burning Hotels' self-titled sophomore disc, is like five songs in one — the verses are as catchy as the chorus. (Or choruses?) … A similarly synth-heavy and moody — but less danceable — nominee is Mon Julien's "The Inventor," a haunting slow-burner that whips up into a sweeping frenzy. … The remaining nominees all rock: Stella Rose's "I'm a Ghost" hinges on a simple, vintage-bluesy, Zeppelinesque riff and huge chorus. On "Gotta Be Free," The Apache 5 melds the best of The Kinks and The Who into a swingin', toe-tapping charmer. Quaker City Night Hawks conjure up a little gritty Creedence on the steady-rollin' "Bible Black Lincoln." And on "Race for the Rabid," punks Perdition come at you hard and fast, everything revolving around a shouted yet harmonious chorus. — A.M.
Rock Album of the Year
The nominee to beat has to be duo Pinkish Black's self-titled debut, and not only because it's the only nominee to be (positively) reviewed on the ultra-hip music blog Pitchfork. The recording marks keyboardist/vocalist Daron Beck and drummer Jon Teague's progress from the 2010 death of bassist Tommy Atkins, with whom Beck and Teague made up the trio The Great Tyrant. Pinkish Black is also a lurching, molten beast of funereal organ and thunderous drums. … Months after Atkins' death, Fort Worth label Dada Drumming released There's a Man in the House, The Great Tyrant's first and final album. Like Pinkish Black, the Great Tyrant offering seems to arise from the darkest depths of the listener's subconscious — and is scarier than The Shining. … Maybe Pinkish Black and The Great Tyrant will split their votes — who are the other contenders? At the top of the list has to be Quaker City Night Hawks' stomp-rocking debut, ¡Torquila Torquila!, a kickass collection of blistering electrified Delta blues. … But don't count out The Phuss, a trio of young proto-punks whose self-titled debut was produced by local legend Vaden Todd Lewis, frontman for The Toadies. … Wild//Tribe's superb debut, Endless Nights, gathers several very short, exceedingly furious blasts of technically precise hardcore. … In a similar vein, Perdition's debut, Hispaniola, is a quick and delicious — and humorous — heaping of ear-tingling pop punk. … Psychedelia, blues, and rock coalesce in Jefferson Colby's sixth album in as many years, Dinosaurs & Fireworks, achieving an odd but delightful hybrid of classic rock and grunge. … Ex-mod-rockers Exit 380 have shelved the crotch-rock for less obvious, more elegant sonorities on the quartet's earthy Townies. … In the spirit of Spoonfed Tribe and older KatsüK, Tim Platt & All That is Beautiful blast out positivist and occasionally booming granola-rock. The groovy Back to Reality is their debut. — A.M.
[box_light]
Fort Worth Music Hall of Fame Class of 2012
Mace Maben
In March, we lost a local music legend when Mace Maben died of small-cell lung cancer. The guitarist and singer-songwriter received his diagnosis in September 2009 but emerged onstage again a year later, effectively re-learning how to play the guitar to cope with neuropathy in his fingers. A veteran of Fort Worth institutions such as The Cellar and Spencer's Corner, with his bands Courtship and Texas, Maben held his last residency at Keys Lounge, where he and his wife Suzie played in the company of friends for as long as his health would permit. When the cancer returned, Maben decided to forgo another round of treatment, and he stopped playing only a few months before his death. A mentor to countless peers and a few up-and-comers (including American Idol finalist Casey James), Maben has left an indelible mark on Fort Worth. — Z.S.
Rich Mauch
Rich Mauch was the quintessential 1970s rocker: longhaired, slender, good- looking, super-cool, and fast and loud on the electric guitar. The lead guitarist joined Savvy in 1974 and stayed until the band called it quits in 1986. Savvy was one of Fort Worth's busiest bands and performed for years at Savvy's Nightclub on East Lancaster Avenue. Mauch's dual- lead guitar solos with bandmate Ricky Lynn Gregg provided much of the band's unique sound. His bandmates called him "Fonzie" because he was so laid-back and cool. "Between his flashy guitar playing, the edge he brought, his rock 'n' roll look — he was a good-looking guy who brought the women in — and, of course, his singing, he was the entire package," said Savvy founder Rick Miller. Mauch died in a motorcycle accident on July 22, 2011, in Aransas Pass. He was 59. — Jeff Prince
[/box_light]