[box_light]
Top Five Local Artworks
"Beaded Egg" by Michael Bane
In recreating in photographic detail several dozen strings of multicolored beads shaped to form an oval, Bane puts all sorts of wild ideas about representational art and its limitations –– and its limitlessness — into the viewer's head. Exhibited at William Campbell Contemporary Art, "Beaded Egg" is indeed a rare bird.
"Cut Here" by Tim Harding
To Visionary Artist Award winner Harding, art isn't something containable or even simply describable. It's a moving, constantly evolving phenomenon. "Cut Here" — an installation piece of paper, graphite, fluorescent light, extension cords, and aluminum tape — spans entire galleries and calls to mind wreckage, graffiti, and three-dimensional sketches.
XLP-11 by Homecoming Committee
This informal group of art pranksters threw a party and invited folks to bring, well, junk to help create a "crewed/crude" spaceship, in mock celebration of NASA's recent decision to privatize space exploration. The result was absolutely ridiculous, a sort of kaleidoscopic wave-runner/grocery cart festooned with tinsel, outmoded electronics, and, of course, two rear-view mirrors. But the context is what matters, and by injecting a little much-needed levity into the North Texas art conversation, the Homecoming Committee rattled art's lofty pedestal a little.
"For Pleasure and Spite" by Devon Nowlin
The cover of noir Fort Worth singer-songwriter Clint Niosi's new album of the same name neatly manifests Nowlin's newish fascination with surreality. Niosi, dressed in black, is shown standing on an empty city sidewalk in front of a glass storefront –– his reflection is solid and his eyes locked on the viewer while the "real" him is partially transparent and looking at the reflection. Like the best surreal art, this piece is saying something.
"Stick Stuck" by Sarah Green
Exhibited at Artspace 111, "Stick Stuck" is one of digital painter Sarah Green's portraits of L.A. model Taylor Vlahos, here standing in black lingerie, thigh-highs, and heels and holding a home-pregnancy test –– the little "+" glows red –– sending up all sorts of ideas about femininity, portraiture, and the dreaded male gaze.
[/box_light]
Solo Dance Performances
Critic's choice: (tie) Leticia Oliveira, Carolyn Judson, and Michele Gifford
Oliveira and Judson alternated in the title role of Texas Ballet Theater's Giselle, bringing different views of the betrayed heroine: Oliveira a flirtatious, engaging youngster in the opening scenes, and Judson an innocent, joyous creature in love for the first time. Both touched the heart. Gifford gave an intense, in-your-face look at Carmen in Ballet Concerto's summer festival.
Outdoor Cultural Event
Critic's choice: Ballet Concerto's summer dance concert, Trinity Park
Despite limited resources and the vagaries of Mother Nature, Ballet Concerto still comes up with engaging programs and interesting dancers for this event. This year brought a revival of Luis Montero's Carmen, with Michele Gifford in the title role and the remarkable Shea Johnson as her hapless lover.
Gallery Art Show of Last 12 Months
Critic's choice: Allure and Utility by Sarah Green, Artspace 111
There were a lot of great shows this year, but if memorability in art is worth anything, then this exhibit wins hands –– and panties –– down. A sexualized trip through the female psyche, Allure and Utility featured Green's colorful digital portraits of L.A. model Taylor Vlahos in all manner of undress and with her eyes saying everything from come hither to WTF?
Contemporary Museum Art Show of Last 12 Months
Readers' choice: Lucian Freud: Portraits, Modern Art Museum of Fort Worth
Critic's choice: Richard Diebenkorn: The Ocean Park Series, Modern Art Museum of Fort Worth
With all due respect to the Modern's current blockbuster Lucian Freud exhibit, Ocean Park-era Diebenkorn is a much more interesting painter, abstracting nature (the Pacific Ocean, specifically) to achieve piercing and ragged yet warm visual flair. Co-organized by the Modern and Orange County Museum of Art in Newport Beach, Calif., The Ocean Park Series gathered more than 75 paintings, prints, and drawings, spanning two decades, representing the largest selection of his work ever on view. Kudos, Modern.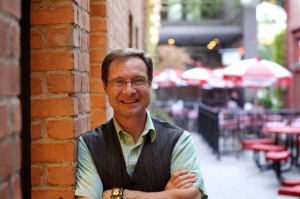 Classical Museum Art Exhibit
Readers' choice: The Age of Impressionism: Great French Paintings from the Clark, Kimbell Art Museum
Critic's choice: (tie) The Age of Impressionism: Great French Paintings from the Clark, Kimbell Art Museum; Sargent's Youthful Genius: Paintings from the Clark, Amon Carter Museum of American Art
The Carter and Kimbell joined with the Sterling and Francine Clark Art Institute in Williamstown, Mass., to present two exemplary shows. The Kimbell's was massive, featuring gorgeous, colorful figures and landscapes. The Carter's consisted of only four portraits, including easily the most talked-about piece exhibited in Fort Worth this year, "Fumée d'Ambre Gris," an oil-on-canvas portrait of a young woman shrouded in white standing in what appears to be a palace, inhaling the smoke of ambergris. Her clothing, wrinkling ever so slightly and delicately, seems to be more tangible than your own hand, and the immaculate architecture with some subdued color provided by worship rugs is sumptuous.
Performing Arts Organization
Readers' choice: Casa Mañana
Critic's choice: Arts Fifth Avenue, 1628 5th Av, FW
You'd have to be a real Scrooge or true snob not to love this organization, which since 1992 has provided a home for artists who paint, dance, act, sing, play music, and do comedy (or even magic acts). In one relatively small building, A5A, as it's lovingly called, offers classes in tap, tango, and many other artistic disciplines; gallery space; and live performances of everything from jazz to Shakespeare, plus the delightful machinations of Fort Worth company SceneShop. The Near Southside venue also is home to the LaFeet Tap Ensemble and Hardsoles dance company, as well as the 5th Avenue Hi-Notes vocal chorus. There's a Django Reinhardt festival each year plus a Dia de los Muertos celebration. A5A even organizes a fine-arts program for home-schooled kids. And when Christmas rolls around and you're about to strangle the next mall caroler who approaches you, get yourself to A5A for SceneShop's annual holidays-themed production, an antidote to seasonal sappiness.
Art Gallery
Critic's choice: Gallery 76102, 1401 Jones St, FW
Broadly speaking, a gallery's purpose is twofold: to sell paintings and engage viewers. The most progressive work you'll probably see in Fort Worth is at Brand 10 Artspace and Fort Worth Contemporary Arts. But their curators seem to think the only edgy art in North Texas comes from Dallas or Denton. A shame. Which is why this year's honors go to Gallery 76102, located in UTA's downtown satellite campus. The gallery's primary focus is on artists from the 817, whose work is no less edgy than anything you'd find 30 miles to the east or north. Or anyplace else, for that matter.
Visual Artist
Readers' choice: Randy Souders
Critic's choice: Michael Bane
What do you call a photorealist who doesn't paint people, identifiable objects, or landscapes? What do you call a trompe l'oeil painter who doesn't strive to trick the eye with precise recreations of familiar objects? In other words, how do you categorize –– or describe –– the work of Michael Bane? The painter recreates in photorealist detail imaginary but clearly identifiable objects, including cutout letters, jewelry, and collages.
Photographer
Critic's choice: Leighton McWilliams
McWilliams, a photography instructor at UTA, creates photographic Frankensteins, in which he combines seemingly incongruent images to create odd visual discourses, as well as photo-centric multimedia pieces. Crazy, arty stuff.
Theater Troupe
Readers' choice: Lone Star Murder Mysteries
Critic's choice: Pantagleize Theatre
Although shows at Pantagleize can be a little rough around the edges –– the shoestring budgets demand a mix of professional and nonprofessional performers –– this little company has produced the most intriguing mix of artistically daring local and international scripts this past year, including Ibsen's final experimental work, the seminal German drama Woyzcek, a restaging of a Texas version of A Midsummer Night's Dream that toured Europe in 1959, and classic Irish love stories.
Male Actor
Critic's choice: Steven Pounder, Mistakes Were Made, Circle Theatre
Virtually a one-man show (with occasional interruptions by an actress and a fish puppet), Mistakes Were Made features a harried producer trying to stage a star-studded Broadway play about the French Revolution. In Circle's production, Pounder gave a note-perfect performance as the manipulative money man, never making the obvious slimeball choices and keeping us riveted through a series of increasingly desperate phone conversations.
Female Actor
Critic's choice: Morgan McClure, Arms and the Man, Stage West
McClure's intense stage presence has been featured in a number of North Texas shows the past couple of years, but she really distinguished herself in Stage West's crisp Shaw staging as Louka, the scheming maidservant in a dysfunctional household who believes she was born for higher things. McClure brought Shaw's complex ideas of complex class struggles to vivid life.
Production Staged by Local Theater
Readers' choice: The Understudy, Amphibian Stage Productions
Critic's choice: Seven in One Blow, Circle Theatre
Circle not only offered an entertaining alternative to predictable holiday fare with this contemporary version of a Brothers Grimm tale, but the company also came up with the year's oddest, smartest, and most heartfelt family saga. Seven in One Blow told the story of a brave little girl who tangles with ogres, witches, green peas, and tyrannical puppet queens to prove her bravery. The large cast's rather adult asides to the audience made the interactive aspect even more delightful.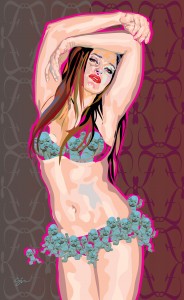 Show at Bass Hall in Last 12 Months
Readers' choice: Ben Folds with the Fort Worth Symphony Orchestra
Critic's choice: Lysistrata, or the Nude Goddess, Fort Worth Opera
Problematic though Mark Adamo's opera might have been, it had audiences in stitches during its all-too-brief run as part of FWO's annual festival. The composer's 2005 setting of Aristophanes' antiwar sex comedy featured brilliant performances from the cast, an unexpectedly moving number for female ensemble, and some lovely arias. In FWO's long-running commitment to staging new work, this was the most successful contemporary opera the company has ever done. And it had men with giant bulging erections.
Classical Music Performance
Readers' choice: Concerts in the Garden
Critic's choice: Violinist William Hagen with Fort Worth Symphony Orchestra conducted by Miguel Harth-Bedoya
A 19-year-old whiz kid, Hagen played the tail feathers off the Tchaikovsky Violin Concerto, offering the musical insights of a veteran performer and bringing the audience to its feet cheering at the end of the first movement –– and the last. If Van Cliburn had played the violin at an early age instead of the piano, he might have sounded like Hagen: boundless enthusiasm and bold technique harnessed to a musical savvy way beyond his age.
Book by Texas Author Published in Last 12 Months
Critic's choice: The Blood of Heroes: The 13-Day Struggle for the Alamo and the Sacrifice that Forged a Nation by James Donovan
A lot of Texans know more about the legend of the 1836 battle for the Alamo than the facts. The long title of Dallas author Donovan's new history suggests it's another rah-rah exercise in Lone Star historical bluster, but his expansive and detailed book carefully separates the harsh realities from the self-serving myths. Donovan unreels this saga of grim determination in the face of certain death like a novel, though if the story were a work of fiction, people would find it far-fetched.
Filmmaker
Critic's choice: Frank Mosley
With two features and multiple short films under his belt, Arlington-based actor-writer-director Mosley has emerged as a sort of John Cassavetes of North Texas –– a young maverick interested in bold, sometimes experimental dramas about characters struggling to communicate through life-changing situations. Mosley's planned relocation to New York City next year is the local film community's loss, but expect him to continue his collaborations with area actors and directors.
Locally Made Film
Critic's choice: Raid of the Rainbow Lounge.
Robert Camina's documentary goes into great depth about the 2009 police raid that traumatized Fort Worth's gay community and roused them into action, as well as police reforms made in the wake of the botched operation. The film's premiere in downtown Fort Worth this past spring, attended by Police Chief Jeff Halstead, was the highlight of the local film scene in the last 12 months. Honorable mention goes to Andrew Disney's Searching for Sonny.
Film Series
Critic's choice: National Theatre Live at the Modern Art Museum of Fort Worth
The Modern and Amphibian Stage Productions collaborated to bring to the Fort a stellar season of comedies and dramas filmed live in high definition at The National Theatre of Great Britain and broadcast to venues across the world. From ensemble comedies like The Kitchen to a fierce reimagining of Frankenstein to the dark Joseph Stalin fantasia Collaborators, every entry in this bold mingling of film and theater was a must-see.
Dance Production
Critic's choice: Texas Ballet Theater's Giselle
It took more than 40 years, but TBT artistic director Ben Stevenson finally got to stage his own version of Giselle, and the company did him proud. Stevenson added some of his own ideas, including the death of Giselle, here a suicide rather than a collapse from overexcitement and breathing problems. He also used black-clad dancers to lift the heroine from the grave and rush her across the stage in a black-light sequence, creating the illusion that she was floating on her own.
Public Art
Critic's choice: "Earth Fountain," 4888 Camp Bowie Blvd, FW
This sculpture is flowing with meaning. Artist Philippe Klinefelter has created a large reddish globe that sits amid a few trees surrounded by rushing traffic and storefronts. Water bubbles up through the globe's center, gently cascades down three open circles, and flows into a base below. It also kind of looks like an alien spacecraft that's about to take off, which makes it even cooler.
Art Collective
Critic's choice: Homecoming Committee
Led by crazy Bradly Brown and some of his classmates in TCU's MFA program, Homecoming Committee is committed to closing the gap between artistic elitism and populism, with the intended effect of not diminishing but augmenting art's place in the world –– and in your psyche. The committee's biggest and best stunt has been XLP-11, a spaceship assembled from detritus, some of which was brought in by attendees, to a great unveiling in the Fort.
Comic Book by Texas Author Published in Last 12 Months
Critic's choice: Morning Glories by Nick Spencer and Joe Eisma
It's tough to make an impact in the comic world with a new title, much less gather a strong following. But writer Spencer and artist Eisma, a Wylie native, have done just that with their original series Morning Glories. The story of six students finding their way in the mysterious and deadly Morning Glory Academy mixes character development and a twist-filled Lost-style storyline. The past year has seen evil twins and characters communicating with their future selves, just to name a few strange turns, all guided by Eisma's energetic, personality-filled, and sometimes horrific artwork.
Outsider Artist
Critic's choice: Ronnie Heart
Former guitarist for major-label darlings Neon Indian, singer-songwriter Ronnie Heart is as close to the legitimate outside as you can get. He's not an MFA'er, and he is wild. In pencils and pens on paper, Heart concocts intoxicating, beautiful amoebae of vibrant colors, achieving organic landscapes of sorts. Starships resembling human reproductive organs and planets of ribboning hues are just some of Heart's wacky creations, available for sale as prints, not in galleries but online.
Arcade/Bowling Alley
Readers' choice: The Main Event, 407 Texas 114, Grapevine
Critic's choice: Barcadia, 816 Matisse Dr, FW
Why did it take so long for someone to bring together classic arcade games and beer? Well, maybe the original players had to mature past drinking age and wait for 20th-century nostalgia to ferment childhood kitsch into vintage cool. Whatever the reason, Barcadia has hit upon a winning formula. Where else can you drink strong Belgian ale while battling a pissed-off virtual gorilla? The arcade boasts 15 games, including Galaga, Ms. Pac-Man, and Street Fighter II. Add some decent bar food, and you're ready to blast some missiles into cosmic millipedes.
Background for a Warped Christmas Card
Critic's choice: Tarrant County Jails' Greenbay Facility, 2500 Urban Dr, FW
What could make a better holiday greeting than a Christmas card shot in front of the local jail that says, "Season's greetings! Wish you were here!" Remember, if someone you love isn't doing time, you simply don't love enough people.
Day Trip
Critic's choice: Tarrant County tour
Tarrant County is big enough that you can spend countless hours touring its far reaches. Start the day (kickstart it, actually) at Ginger Brown's Old Tyme Restaurant and Bakery on Lake Worth Boulevard. The coffee and homemade cinnamon rolls are like delicious rocket fuel. Hop on nearby Jacksboro Highway and drive about six miles northwest to arrive at Fort Worth Nature Center & Refuge. Go on a relaxing trek through the woods. You might even see a live armadillo instead of the typical roadkill version. Next, cruise over to Arlington for an exotic, tasty, and filling lunch at Tandoor Indian Restaurant. Afterward, blow off some steam by blasting targets at Alpine Shooting Range, which has been around for more than 40 years. Stretch your legs, toss a Frisbee, and maybe even smoke a fatty at Trinity Park. You'll then be ready for drinks, music, and a magical outdoor entertainment experience at Hip Pocket Theatre.
Green Space
Critic's choice: Crystal Canyon Nature Preserve, 1000 Brown Blvd, Arl
This is the newest and most welcome effort to save Tarrant County's vanishing green spaces, which are being paved over at alarming speeds. Crystal Canyon is a 39-acre oasis of old-growth trees, clear-running creeks, and sandstone outcroppings sparkling with the selenite crystals that give the preserve its name. Nestled among homes and shopping areas in North Arlington, the canyon has remained wild, its topography probably saving it from developers' bulldozers. With a grant from the state, Arlington recently added hiking trails, benches, three pedestrian bridges, a drinking fountain, interpretive signage, and a small parking lot. The city plans to maintain Crystal Canyon as a preserve where families, bird watchers, wildflower enthusiasts, and hikers can enjoy its unspoiled natural beauty and find respite from the concrete canyons of the Metromess.
Outdoor Workout Space or Running Trail
Critic's choice: Marion Sansom Park, 2401 Roberts Cutoff Rd, FW
Sansom Park's roughly 10-mile trail network snaking along the northern shore of Lake Worth features nearly 1,200 feet of elevation change — nothing to scoff at in relatively flat North Texas. Whether you're running or mountain biking, this park will shred your legs like cheap cheese. Leave the children and newbies at home, though, because most of Sansom's trails are intermediate-to-expert level.
Urban Digs
Critic's choice: Kress Lofts, 604 Main St, FW
Timeless Art Deco style combined with some modern flavor suffuses this former five-and-dime department store. Close to the heart of downtown, Kress Lofts rent in the lower-thousands range — history and convenience don't come cheap.
Urban Redevelopment/Smart Growth
Critic's choice: The Live Oak Music Hall & Lounge, 1311 Lipscomb St, FW
The old Lions Club isn't what it used to be –– except on the outside. The 5,000-square-foot historical Near Southside structure, built in 1952, has been transported into the 21st century by owner Bill Smith with the help of architect Ray Boothe. While maintaining its outward architectural features, Boothe morphed the interior into a house with many mansions. The Live Oak includes a hall that seats 300, an elegant restaurant, a 1950s-style lounge where folks can talk quietly over martinis, two small bars with more intimate music stages, and a rooftop bar and patio that look out over downtown.
Example of New Architecture
Critic's choice: Academic Building, Weatherford College, Weatherford
There's nothing particularly fancy about this new addition to the 43-year-old campus, but the Academic Building sure is charming. Designed by Fort Worth's Hahnfeld Hoffer Stanford and costing $6.5 million, the structure is graced by landscaping that features the bell and stone arch from "Old Main." Originally standing above the front door of the old South Main campus, the arch was reconstructed in the 1990s. The building's interior is purely 21st century, offering modern presentation systems, WiFi, and iPad add-ons  in classrooms.
Example of Public Architecture
Critic's choice: Tarrant County Courthouse clock tower, 100 W Weatherford St, FW
The clock tower has been around for more than a century, but sometimes you have to lose something before you fully appreciate its beauty. Rot and rust prompted county commissioners to approve a $4.5 million facelift to the domed tower last summer. The clock looked forlorn and vulnerable during its yearlong rehab, but now she's a copper-covered peach again, greeting downtown visitors with an open face and widespread (well, at some points in the day) arms.
Rebirth/Relocation/Re-opening
Critic's choice: Fort Worth Cats
The economic downturn financially neutered former Fort Worth Cats owner Carl Bell, which led to uncertainty about the team's future. Declining attendance was sent further into a tailspin by the brutal heat wave of 2011. There are no guarantees in minor-league baseball, but a new ownership group appears to be breathing fresh life into the organization. The team is coming together and the games are fun.
Place to Take Your Kids
Readers' choice: Fort Worth Zoo, 1989 Colonial Pkwy, FW
Critic's choice: Fort Woof, Gateway Park, north of I-30 between Beach Street and Oakland Avenue, FW
Perfect world scenario: You take your kids to our local dog park, proclaimed one of the top 10 in the nation. You marvel at the two huge fenced areas for pooches large and small to romp about in friendly safety. They're all vaccinated, well-behaved, and licensed by the city. Humans mingle pleasantly too; there's nothing like watching carefree canines to make you smile.
Your children ask sweetly, "Why don't we have a dog?"
You drive to the Tarrant County Humane Society's shelter at 1840 E Lancaster Av, not all that far away, and adopt a dog into your family.
The kids take good care of their new pet, and everyone lives happily ever after.
Remodel
Critic's choice: Amon G. Carter Stadium
The football team isn't the only thing that's gone big time –– TCU's completely remodeled stadium is also now spotlight-worthy. The $164 million rebuild on the 1930 structure has resulted in much more eye-friendly and roomy seating, better concessions, and multiple suites. Designed by the nationally renowned Dallas-based firm HKS, the new and improved stadium is on par with the best not only in the Big 12 but in the country. The limited seating (only about 45,000) will ensure that every Horned Frog home game is a hot ticket.