Chinese
Readers' choice: Szechuan Chinese Restaurant, 5712 Locke Av, FW
Critic's choice: First Chinese B-B-Q, 5310 E Belknap, FW
While Haltom City is rightly known for many of the area's best Vietnamese restaurants, the Fort Worth 'burb also hosts a quiet location of the popular Arlington institution First Chinese BBQ. The barbecue pork sells out early, but other options like duck or chicken are usually available, each coated with a distinct sauce — not mere variations. The standard-fare green vegetables in the vegetarian's delight can be augmented with tofu served just right: smooth and soft, not thick or crumbly. Insider's tip: Ask for the soft-shell crab, an off-the-menu fried dish that comes with either pork or chicken, spiced lightly to perfection.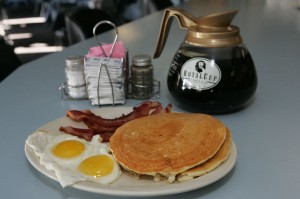 Middle Eastern
Readers' choice: Terra Mediterranean Grill
Critic's choice: Celaborelle Phoenician Buffet, 2257 Hemphill St, FW
You may feel as though you're entering a Charles Dickens novel when you walk into this Victorian-style house-cum-boutique eatery. No worries, though, Pip. Upon first bite of these authentic homemade dishes, you'll forget your surroundings and melt away into the photographs of sparkling Lebanese beaches. Remember to BYOB.
Latin/Caribbean
Readers' choice: Gloria's Restaurant and Bar, 2600 W 7th, Ste 175, Montgomery Plaza, FW
Critic's choice: Jamaica Gates, 1020 W Arkansas Ln, Arl
Executive chef Barbara Renfro and her children have made their small Jamaican kitchen into a beloved college hangout for UTA students and anyone else who craves hearty, intricately spiced Caribbean fare. The rude boy jerk shrimp and brown stew fish are to die for, and we hear that the mannish water (savory goat soap with dumplings and green bananas) is a Sunday miracle cure for a Saturday night bender.
French Cuisine or Dish
Critic's choice: Saint Emilion, 3617 W 7th St, FW
In a culinary scene cluttered with a thousand variations of upscale comfort food and fancy tacos, Saint Emilion shines like a beacon through a fog of same ol'-same ol'. Both relentlessly traditional and cozily elegant, it transports diners to a provincial café in the south of France.
Vegetarian Meal
Readers' choice: Spiral Diner, 1314 W Magnolia Av, FW
Critic's choice: Spiral Diner
Surprise, surprise: Spiral Diner lays claim once again to the best vegetarian (vegan, if you want to get technical) meals in Cowtown, and it's now celebrating its 10th year. Everything on the menu of this Near Southside institution is free of animal products, but there are a couple standouts that warrant mention. The Mitch tofu club sandwich, stuffed with "bacun" bits and grilled tofu, is a formidable alternative to its meat-filled counterpart and gets an extra kick from chipotle mayo. The "cheese" on the nachos is made from cashews, something you won't find anywhere else in town. For omnivores worried that all that rabbit food won't fill them up, there's Ramsey's Perfect Protein Platter, a bed of quinoa and beans with spicy tahini and avocado slices for a smooth flavor.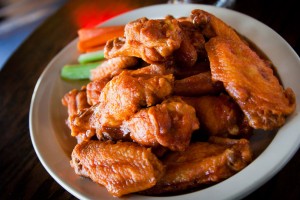 Barbecue
Readers' choice: Railhead Bar-B-Q, 2900 Montgomery St, FW
Critic's choice: Mama E's Bar-B-Q & Home Cooking, 818 E Rosedale Av, FW
Yes, this 'cue comes sauced (unless you specify otherwise). And yes, Mama E's menu is chock-full of non-barbecue items (spaghetti?!), but the real prizes are heaping plates of meat smoked with a triple threat of pecan, oak, and mesquite wood. The brisket is juicy, the smoky spare ribs fall off the bone, and the sausage is subtly spiced and tasty. The sauce is never so flashy that you can't taste what's underneath. Huge flavor from a tiny hole-in-the-wall, served with a smile by Mama E herself.
Chicken-Fried Steak
Readers' choice: Babe's, several locations
Critic's choice: Arlington Steak House, 1724 W Division St, Arl
This longtime restaurant recently changed hands, and the new owners did some interior renovations, but they didn't change the important things: Its chicken-fried steak is still to die for. These hand-battered slabs of beef are soft enough to cut with a fork and so savory you'll probably close your eyes in steakstasy. The suitably crispy exterior goes perfectly with the thick homemade cream gravy, and neither will distract your taste buds from the meaty goodness within. If you have only one chicken-fried steak in your lifetime, have it here.
Tamales
Readers' choice: Hot Damn, Tamales!, 713 W Magnolia Av, FW
Critic's choice: Aguilera's Café, 2005 N Grove St, FW
Tucked away in the back streets of the Stockyards, the Santos family's blink-and-you'll-miss-it hole in the wall oozes authenticity.  It might be a simple operation, but the Northside café does everything well, especially its signature tamales.
Queso
Critic's choice: Fogata's, 5000 Western Center Blvd, Haltom City
This Mexican place in Haltom City gets the gong for its queso dip with spinach. The bitterness of the leaves plays nicely against the cheese, and you can enjoy the dish without thinking, "I can hear my arteries hardening."
Menudo
Critic's choice: El Paisano's, 1446 N Main St, FW
The family-owned Los Alamos Mexican food oasis for 50 years made some of the finest menudo to be found north of the Rio Grande. The recession killed it off, but El Paisano arose from the ashes and now stews up menudo every bit as good as its predecessor, beginning a new tradition of tripe-tastic soup not for the faint of heart. Nothing hits the spot like animal stomach. Tasty!
Red Salsa
Critic's choice: Mijo's Best Fresh Mex, 5809 W I-20, Arl
Mijo's has three red salsas from which to choose. The mild is basically a step up from marinara. There's a sweetish peach-tinged salsa. But the best is Mijo's "medium plus" –– spicy and smoky with little telltale bits of char from the roasted peppers, cilantro, onion, and chunks of fresh tomato. Mijo's salsa has a depth of flavor, from garlic, salt, and other spices that's more than just tomato plus peppers.
Green Salsa
Critic's choice: Las Pericas, 915 E Northside Dr, FW
Shhhhh. Want to know a secret? When you chow down on one of the fantastic entrées at this overlooked Northside café, the waitress will bring you free chips and a bowl of red salsa. Look her in the eye and say, "Bring me some green, please." The green salsa is great on its own, but if your taste buds are too wimpy for the full-strength jalapeño-based version, you can mix it in with the red to create your own custom concoction.
Quesadilla
Critic's choice: Holy Frijoles!, 1408 W Magnolia Av, FW
Quesadillas seem better as street food than served on a plate at a sit-down restaurant — or maybe that's just because the wonderful cheesy snacks from this food truck, usually parked behind The Usual, have made their mark. The flor de calabaza (zucchini blossom) quesadilla is a miracle of lightness. The queso blanco-filled version is excellent and won't leave you feeling too stuffed for a main course.
Sushi
Readers' choice: Blue Sushi Sake Grill, 3131 W 7th St, FW
Critic's choice: Shinjuku Station, 711 W Magnolia Av, FW
Shinjuku might be the star of Magnolia Avenue's independently owned restaurant row. In addition to hip décor, a beautiful patio, great drink list, and friendly service, the relaxed two-year-old upscale eatery boasts a menu that is both creative and comforting. The kitchen puts out artfully crafted cuisine that demonstrates respect for its ingredients and challenges the diner's palate. In a short time, Shinjuku has become one of Fort Worth's premier culinary destinations.
Pizza
Reader's choice: Mama's Pizza, several locations
Critic's choice: Fireside Pies, 2949 Crockett St, FW
At Fireside, you get only thin, crisp, delicately sauced pies –– fair warning if you're a thick-crust, gloppy-toppings aficionado. Fireside also offers a gluten-free crust, and both are hand-stretched and bubbly because of the extreme heat of the pecan-wood-fired oven. The toppings list features fanciful ingredients like house-made lamb or chicken sausage and gruyere cheese atop a soft-baked egg. Traditionalists can still get plain pepperoni or sausage version; the more adventurous should ask about the Thirteenth Pie, the daily special. You might end up with a creation topped with baby mussels, lemon, parmesan, and red pepper flakes. The Fort Worth location recently added lunch service, starting at 11am daily.
Seafood
Readers' choice: Eddie V's Prime Seafood, 3100 W 7th St, FW
Critic's choice: ABC Seafood & Dim Sum Restaurant, 2420 E Arkansas Ln, Arl
If seafood in Texas means only Cajun or fish tacos to you, it's time to get out of your comfort zone. ABC offers a Chinese take on aquatic fare, best experienced with a small group for sharing as many dishes from the extensive menu as possible. Once you're more experienced, though, consider veering off the menu and asking for items like eggplant stuffed with shrimp paste and coated in a black bean sauce: something you won't find anywhere else.
Fish Entrée
Critic's choice: Catfish Sam's, 2735 W Division St, Arl
Catfish Sam's opened its doors during the Atomic Age, meaning its staff of fish-frying gurus has been at this for a really long time. And nothing on the full menu of Southern fare is as tasty or expertly executed as Sam's eponymous dish: catfish. Bring stretchy pants, because Sam's servers like to feed you. And feed you. And feed you.
Fried Chicken
Readers' choice: Babe's
Critic's choice: Buttons Restaurant, 4701 W Fwy, FW
In the local fried-chicken hierarchy, way above the Colonel sits the King, chef Keith Hicks, re di tutto of Fort Worth soul food. His signature dish of chicken and waffles features a generous portion of succulent fried chicken and keeps his South Hulen eatery full every night of the week.