Right, so I haven't blogged in a while. I've been busy running back and forth to Dallas and seeing stuff like Zero Dark Thirty and Django Unchained. You'll get my opinions on those movies in good time, dear readers, but right now I think I'd better do my annual feature looking back on my picks on the top 10 movies from 10 years ago. I've done this in the past, and I have fun trying to fathom my own younger self's thought processes, and how well my picks have aged. So let's go. For reference, my Top 10 picks in 2002 were 1. Far From Heaven. 2. Punch-Drunk Love. 3. Chicago. 4. Y Tu Mamá También. 5. The Son's Room. 6. Insomnia. 7. Confessions of a Dangerous Mind. 8. Igby Goes Down. 9. Talk to Her. 10. Swimming (tie). 10. Tully (tie). As with last year, I find myself needing a Top 15 instead of a Top 10. Here are my thoughts now on the best movies of 2002:
1. Far From Heaven. It's a shame that Todd Haynes' romantic epic hasn't gotten a top-level transfer on disc — the DVD release is a pale copy of a film that is overwhelmingly beautiful on the big screen. Haynes copied the mannerisms of 1950s melodramas in fetishistic detail; even the little kids act like little kids from 1950s movies. Yet the movie's take on race and homosexuality makes it defiantly modern. If that's not enough, the late Elmer Bernstein contributed one of the greatest film scores ever, Dennis Quaid gave his greatest performance to date, and Julianne Moore seemed to find a gear here that even she rarely attains. It's just magnificent.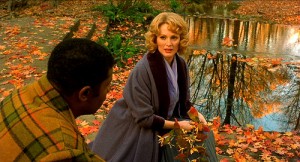 2. Punch-Drunk Love. Still my favorite Paul Thomas Anderson movie, as well as my favorite Adam Sandler movie. Sandler was already a cottage industry in Hollywood when this movie was made, but Anderson analyzed the Sandler comic persona and recognized the pathology in all the facets of it that were supposed to be endearing. In doing so, he made Sandler actually lovable, a man-child flailing for purpose in a chaotic universe. This movie is at once a withering critique of Sandler's other comedies and a transformation of them into something transcendent. It's heartbreaking, it's in-your-face, it's insanely romantic, it has Philip Seymour Hoffman screaming at Sandler. Also, this movie recognized the coolness of Mary Lynn Rajskub before 24.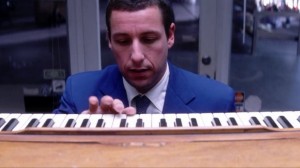 3. Chicago. I caught up with this one again recently, and it's still ridiculously entertaining. Even if you take out the musical numbers, this remains a quick-witted, well-acted satire of our criminal justice system and our infatuation with celebrities. With the numbers, cleverly choreographed by director Rob Marshall (a then-neophyte filmmaker who hasn't reached this level since), this movie gave Hollywood the courage to make musicals again, and for that alone it deserves its place in history.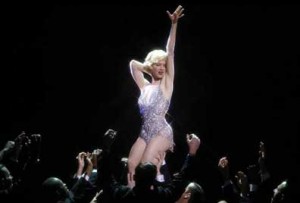 4. Y Tu Mamá También. Wow, I was on fire with the picks 10 years ago. Go, 2002 Me! Alfonso Cuarón used the story of a road trip with two best friends and an older woman to conduct a surprising, wide-ranging, postmodern critique of Mexican society. It takes some nerve to turn the tragedy of the divide between Mexico's rich and poor into a failed gay romance, and it takes chops to pull it off as successfully as Cuarón does. The director made this into a high point of Mexican cinema. He also included an homage to it when he made Harry Potter and the Prisoner of Azkaban the following year.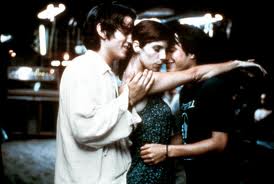 5. Talk to Her. I ranked this too low in 2002. This feels low now, because this is possibly the best movie Pedro Almodóvar has made to date. Yet I can't move this any higher because of the quality above it. The maker of gay romances proved he could make a great movie about the friendship between two straight men. The loyalty shown by Darío Grandinetti's bereaved widower toward Javier Cámara's damaged nurse even in the depths of the latter's disgrace is deeply moving, and it ends with a miraculous plot twist.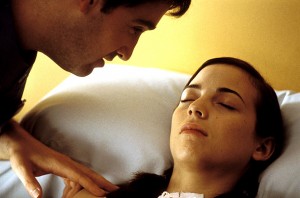 6. The Happiness of the Katakuris. Takashi Miike's musical wasn't screened for critics in 2002, so I didn't find this until later. It's hard to believe that this joyous, life-affirming piece was made by the same director who did the horrifying Audition. In telling the story of a family that has built a bed-and-breakfast inn in the middle of nowhere, Miike throws claymation sequences, a dance number for zombies, a parody of Lars von Trier's Dancer in the Dark, and a number shot like a two-bit karaoke video at us. Yet the overall tone is remarkably consistent, conveying this family's resolve and its love for one another.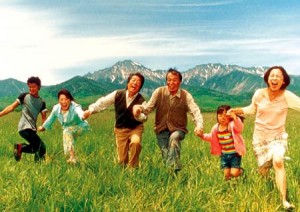 7. The Son's Room. Nanni Moretti made his name playing cool, detached observers in his comedies, so it was a real shock to see him so tormented as a psychotherapist who loses his teenage son in an accident. The filmmaker takes careful note of every emotional shade as the main character and his family respond to the sudden loss. If only Moretti were more prolific and had a higher profile in America, this wrenching drama would be better thought of.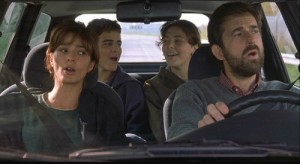 8. Insomnia. Remade from an excellent Swedish cop thriller, this is the Christopher Nolan movie that nobody seems to like. I'm not sure why. The Alaskan scenery is spectacular, and the setting (a town above the Arctic Circle, where the sun never sets in the summer) is an excellent depiction of hell for Al Pacino's L.A. cop who's trying to hide everything shameful in his life. He's well-matched by Robin Williams' chilling, psychopathic killer, too. Even though there are no shadows, this is an excellent example of film noir, where a flawed hero finds his past catching up to him at the end of the earth.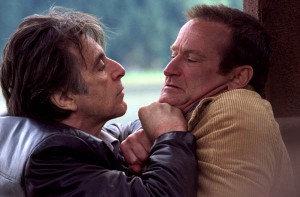 9. 24 Hour Party People. Michael Winterbottom and Steve Coogan (masquerading as rock journalist and impresario Tony Wilson) take us through this thoroughly delightful fake-documentary romp through the rock scene in Manchester in the 1970s. Winterbottom doesn't stint on the bad stuff, like Ian Curtis' suicide, but he still breezes through the history of this fevered center of musical creativity, with Tony as our foolish, wise, enthusiastic guide. ("They're applauding the DJ! Not the music, not the musician, not the creator, but the medium. This is it. The birth of rave culture. The beatification of the beat. … This is the moment when even the white man starts dancing.") Welcome to Manchester.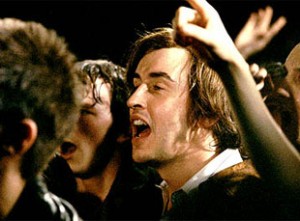 10. Spirited Away. Yet again I wonder, how does Hayao Miyazaki not have a bigger following here? This invigoratingly weird fable is about a girl who finds herself adrift in a strange land full of walking radishes and witches with severed heads as pets. This is the sort of movie where you just want to walk around inside this fantasy world that has been brought to life.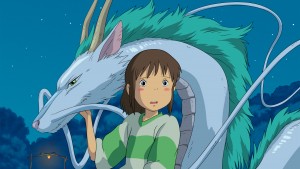 11. Nine Queens. The Argentinian filmmaker Fabián Bielinsky died too soon, but he left us with a precious few crime thrillers crafted with a jeweler's touch. This caper flick about a con artist whose scheme revolves around a rare postage stamp leaves you gasping with ingenuity over. Who's conning whom, you'll be constantly asking yourself.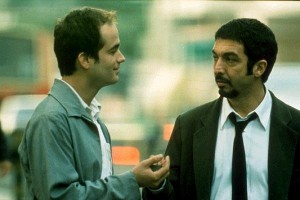 12. 25th Hour. For everyone who still thinks Spike Lee has something against white people, get with the program and watch this austere film about a drug dealer (Edward Norton) spending his last 24 hours of freedom before he goes off to serve a lengthy prison sentence. The dealer's rant against the people of New York City — and ultimately himself — is a great seething set piece, and so is the heartbreaking final monologue delivered by his father (Brian Cox).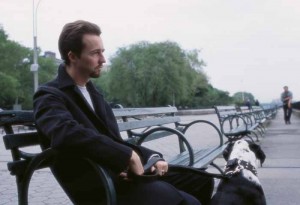 13. Confessions of a Dangerous Mind. Of all the movies that George Clooney has directed, this raucous, garish, overtly stagey spy thriller is still my favorite. Sam Rockwell portrays Chuck Barris, the 1970s game show host and producer who claimed to be a CIA assassin. Clooney plays Barris' delusions of grandeur for all they're worth, playing up the unreality of Barris' murderous missions and vividly capturing life among the dregs of show business.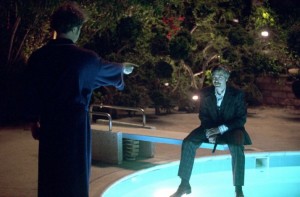 14. The Quiet American. Part of a remarkable creative renaissance for Philip Noyce (who promptly sank back into obscurity again afterwards), this adaptation of a Graham Greene novel turns Cold War-era Vietnam into a gleaming, humid moral thicket, as a British journalist (Michael Caine) tries to balance his friendship with a CIA spy (Brendan Fraser) with his knowledge that his friend is wreaking havoc and getting people killed in this war-torn nation. Coming out on the brink of America's invasion of Iraq, this movie warns of the dangers of wading into a culture that you don't understand.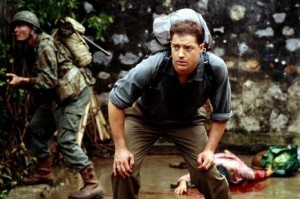 15. The Brotherhood of the Wolf. You haven't seen anything like Christophe Gans' strange beast of a film, which starts out as a period costume drama set in 1760s France (aristocrats in powdered wigs and all) and then turns into a science-fiction thriller where a hero has to hunt down a man-eating creature. The animal is frightening, but more still is Vincent Cassel's sexually ambiguous villain. You don't know where this beast is going to go.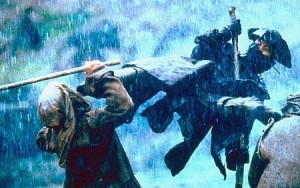 Honorable mention: Philip Noyce's Rabbit-Proof Fence, Burr Steers' Igby Goes Down, Hilary Birmingham's Tully, Steven Spielberg's Minority Report, Miguel Arteta's The Good Girl, Spike Jonze's Adaptation, Doug Liman's The Bourne Identity, Steven Spielberg's Catch Me If You Can, Alexander Payne's About Schmidt, Jacques Audiard's Read My Lips, Gore Verbinski's The Ring, Paul Justman's Standing in the Shadows of Motown.