You couldn't call Betty Brink the face of Fort Worth Weekly because reporters seldom get their mugs in the paper. Most readers had no idea that the byline attached to her hard-hitting investigative stories belonged to a short, white-haired, slightly stooped woman who turned 80 this year.
You could, however, call Brink the paper's heart and conscience.
The award-winning writer died Monday morning in the same southeast Fort Worth farmhouse where she'd grown up. She continued writing investigative stories up until a couple of months ago, when she suffered a major stroke. At the end, her family was around her, and her husband Charlie was at her side, where he'd been since he proposed to her in 1954.
Brink fought against injustice for most of her life. Her bedroom window looks out over a neighboring yard — the site of her first protest march way back in 1940, when she was 8. An uncle who lived next door banned neighborhood kids from his yard after they got into his tool shed. Brink made protest signs –– "Uncle Ralph Is Unfair to Children" –– and convinced two cousins to march with her in front of his house. Uncle Ralph later relented.
That willingness to do battle never left her.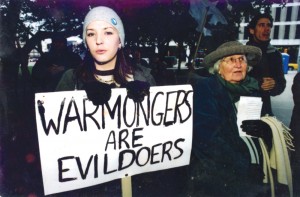 "Betty always had the fight in her," said John Forsyth, the Weekly's editor from 1996 to 2001. "She always had the will to write the story, especially for the people who didn't have a voice."
Founding publisher Robert Camuto envisioned an arts and entertainment guide when he started the Weekly in 1996. Forsyth recalled a "sweet-looking grandmother" who showed up at the paper not long after it opened to ask Camuto for a reporting job.
"Before I knew it, Betty was on our team," Forsyth said. "You didn't so much meet Betty as get swept up in the windstorm she created."
Brink made it clear she wasn't interested in writing about arts and entertainment. She wanted to write about government, politics, industry, and the environment. Her profile of Fort Worth schools Superintendent Thomas Tocco ("The Truth About Tocco," Sept. 19, 1996) exposed many of his warts, including his tendency to spend taxpayer money on questionable deals that sometimes benefited cronies. The story also revealed that the married superintendent was having an affair with a school employee, who was promoted from vice principal to principal during their relationship.
Brink's story let residents — and the Fort Worth Star-Telegram –– know that a new publication was in town and willing to slaughter sacred cows.
"She quickly became the voice of the paper," Forsyth said.
Afflicting the comfortable and comforting the afflicted came naturally to Brink.  Not  long before she picketed Uncle Ralph, she visited Leonard's Department Store in downtown Fort Worth with her mother. Betty was about 5 at the time, and she was thirsty. Drinking fountains labeled "colored" and "whites only" piqued her interest.
"Is the water different?" Betty asked her mother.
No, her mom replied.
So Betty drank from the "colored" fountain.
********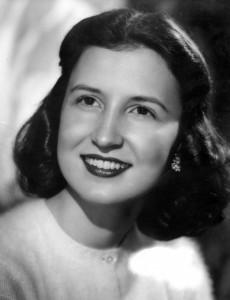 Poking a stick at authorities while standing up for underdogs would define her for the rest of her life. She was a rebel with many causes but usually genial, even when knee-deep in her latest story or cause. People expecting to meet an intense, driven crusader were often surprised at her easy manner and quick laugh.
Independent-minded parents taught her the Golden Rule when she was growing up: Treat people as you would want to be treated.
"She  took it to heart and really carried it out," sister Suzanne Mabe said.
Brink graduated from Everman High School in 1949. An early first marriage ended in divorce after two children. She met Charlie Brink when one of her uncles brought him home at Christmas, and they married the next year.
Charlie adopted Betty's two daughters, and the couple eventually had a son and two more daughters. None of the girls got middle names because their mom had always hated being called "Betty Lee" as a child.
Her willingness to take on authority created joy, uncertainty, danger, and magic through the years, particularly after she and Charlie moved their family to Tyler in the late 1950s. Charlie was soft-spoken but shared his wife's passion for bucking injustice.
Segregation was common in East Texas, and townsfolk were shocked by this new woman haranguing city leaders about racial injustice.
"They began to lose friends over it, because people got angry if you thought about blacks and white being together," Mabe said.
In 1962 the family moved from Tyler to Orange, and Brink got involved in the civil rights movement. She visited black communities, knocked on doors, and introduced herself to parents, who began letting her take the children on outings.
"Friends couldn't come to play at our house because they called us n-lovers," daughter Becky Yarbrough said.
On one outing, Brink took her five children and a vanload of black kids to the public library to listen to a librarian read children's stories. Black children weren't welcome. Brink decided to change that. She herded her large brood into the library like a mother hen protecting chicks, and had them sit down on the floor in front of the startled librarian.
"You could have heard a pin drop, but Momma didn't care," youngest daughter Sarah Goodall-Rogers said.
The librarian stared in silence. After a pause that seemed to last forever, she slowly started reading from her book again. The color barrier was broken. Later, Brink enrolled her daughters in what had been an all-black Girl Scout troop.
"That first step was all that was needed, and Momma was always willing to take that first step," Yarbrough said
********