Computer issues have hampered my ability to post here the last week or so, but that has actually been a good thing, because it has allowed me to catch up on a couple of documentary films that I couldn't get to in 2012. So my list of the best documentaries of the past year is belated, but more complete because of it. Human folly, denial, self-delusion, and governmental oppression are all on prominent display in these movies, and in many cases it makes for good fun. Here we go:
1. This Is Not a Film
Free Jafar Panahi! Iran's thuggish government banned the director of Offside and The White Balloon from making films and condemned him to house arrest because he supported the losing opposition party in the country's rigged elections. So what did Panahi do? He shot this movie in his apartment, saved it onto a flash drive, buried the drive inside a cake, and had the cake shipped out of Iran. In it, we see Panahi observe street protests from his window, follow his case with his lawyer, play with his pet iguana, and speak to a chatty garbage collector who knows a lot about Panahi's movies. Is he a fan or a government spy? Panahi also starts to re-enact the movie that he was working on, only to break off in the middle and wonder what the point is. This subtle and funny piece of work testifies to the resilience of the creative spirit in a nation that does everything to crush it.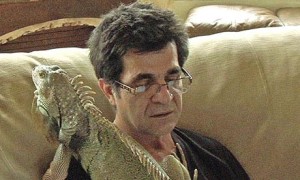 2. The Imposter
Bart Layton's film tells the incredible story of Frédéric Bourdin, a young Frenchman who turned up at the U.S. embassy in Spain and claimed to be the missing son of a family in Texas. The filmmaker here is guilty of withholding key information from us until the precise moment when it makes the most dramatic impact, but he does it with such skill that the movie plays out like a first-rate psychological thriller. The very last shot of the film is as chilling as anything in 2012's movies.
3. West of Memphis
What does this 145-minute film have to say about the West Memphis Three case that wasn't already said by the Paradise Lost films? Plenty, it turns out. Amy Berg's documentary makes a powerful case that the murderer of three boys was Terry Hobbs, a stepfather of one of the victims (and not Mark Byers, another victim's stepfather, whom the Paradise Lost movies fingered as the culprit). The movie interviews celebrities such as Peter Jackson and Natalie Maines, who not only took up the causes of the three wrongly convicted teenagers but wound up playing roles in the case. The film stands as a stark indictment of the stubborn refusal of Arkansas prosecutors and judges to admit to their own errors that cost three innocent teenagers 18 years of their lives.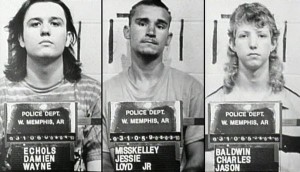 4. The Flat
Arnon Goldfinger found this story in his grandmother's closet. After his Holocaust survivor grandmother passed away in Israel, the TV producer found Nazi propaganda and personal correspondence between her and a German SS colonel named von Mildenstein, who personally hired Adolf Eichmann. What follows turns up a fascinating corner of history (a movement among a segment of Nazis to relocate Germany's Jews to the Holy Land instead of killing them) and a fascinating study of Goldfinger's grandparents, who held fast to their friendship with a Nazi officer because it proved to them that their native land hadn't rejected them. Yet another mystery of the human heart.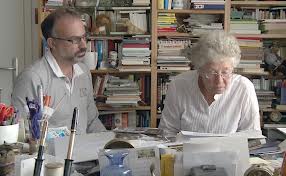 5. Searching for Sugar Man
A lot of people chose this as the best documentary of the year, and it's a worthy pick. Malik Bendjelloul has an amazing story to tell of a 1970s Bob Dylan-like poet-songwriter who performed under the single name of Rodriguez, whose albums never sold in America but who became a mysterious folk hero in South Africa for his anti-establishment rock. After reverberating with rumors that this little-known artist had committed some spectacular form of suicide, music critics suddenly found him living in Detroit and working as a renovator. This Oscar-nominated movie plays like a musical detective story, and a gripping one.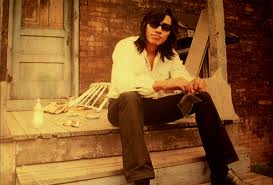 6. First Position
If you love ballet, Bess Kargman's documentary recommends itself. If you don't, you'll still be taken with the stories of six kids competing in the Youth America Grand Prix, a contest to name the best ballet dancers in the country between the ages of 9 and 19. Some of the boys have to deal with the stigma of male dancers being sissies. (Anyone who knows ballet knows that it isn't for sissies of either gender.) The most compelling story, though, is of Michaela DePrince, an adoptee from Sierra Leone who not only has to deal with racism as a black dancer but also with people commenting on the vitiligo spots on her neck and upper chest. With all that, she seems entirely comfortable with who she is. Right on!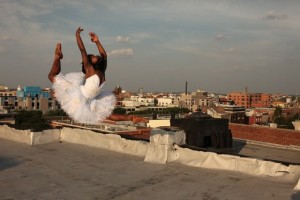 7. The Queen of Versailles
Oooh, schadenfreude! Lauren Greenfield went to document time-share mogul David Siegel's attempt to build America's largest private residence in Florida. But then the financial crisis of 2008 hit, and suddenly Siegel and his beauty-queen wife Jackie had to economize. There's a great moment when Jackie asks the Hertz rental agent, "What is my driver's name?" The guy behind the counter just stares at her. Still, she comes off as more grounded than her husband, a guy who can't fathom why the market has turned against him and blames the government for the downturn in his fortunes. Of course, David is now suing the filmmaker. It's fascinating watching the obscenely wealthy adjust to being merely well-off.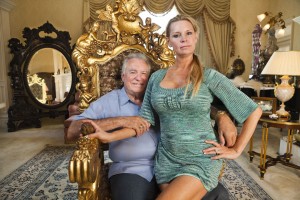 8. Ai Weiwei: Never Sorry
Free Ai Weiwei! Alison Klayman went to China without speaking a word of Mandarin, just because she admired the artist and his work. She wound up being on the scene as Ai was thrown in prison by the Chinese government on trumped-up tax evasion charges, but really for stirring up public sentiment against his country's government. The teddy bear-like Ai makes an engaging subject, but the movie is more inspiring in chronicling Ai's art and how it makes social commentary in a closed society through indirection, satire, and clever punning. Ai's kindness and sense of humor shine through amid the venality and corruption of the nation he fondly calls home.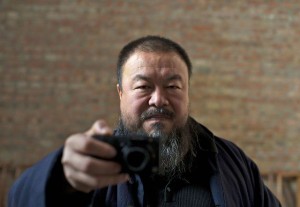 9. How to Survive a Plague
As gay activists snipe at each other at a meeting in the 1990s, Larry Kramer suddenly explodes: "Plague! We're in the middle of a fucking plague! And you behave like this!" David France's Oscar-nominated documentary uses both archival footage and interviews to document the history of ACT UP and TAG, as the AIDS crisis forced the gay community to become activists and scientists while gay people were dying left and right. Though the movie tells a story of triumph, it doesn't turn a blind eye to the complications of developing a new drug, or the infighting that set in among the community when a cure didn't immediately emerge. When the present-day Kramer calls this the AIDS cure the greatest accomplishment of gay people anywhere, it's as intensely moving as it is true. Oh, look, this movie's screening here tomorrow.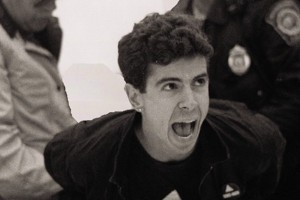 10. The Invisible War
Kirby Dick's documentary well deserves its Oscar nomination. It's not a fun time, but it draws much-needed attention to the outrageous, festering problem of rape in the U.S. military. The movie interviews not only servicewomen who've been the victims of rape, but also men, some of them rape victims as well, others who are husbands and fathers of the women who are traumatized by what has happened to their loved ones. The subjects are all disgusted with the way the military has handled the cases, except for Dr. Kaye Whitley, the Defense Department official in charge of sexual assault reports, who bureaucratically insists that the military does everything to prosecute rape. No, it doesn't.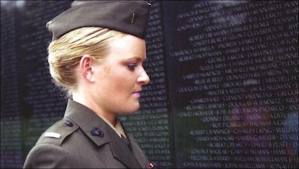 Honorable mention: Peter Gelb's Jiro Dreams of Sushi, Will Lovelace and Dylan Southern's Shut Up and Play the Hits, Elizabeth Mims and Jason Tippett's Only the Young, Jeff Orlowski's Chasing Ice, Dan Carracino and Kevin Hanlon's Bill W., Spike Lee's Bad 25.