Two months of band battling came to a head last night at the 8th Annual Texas Music Showdown at White Elephant Saloon, pitting finalists Green Light Pistol against The Tyler Rogers Band.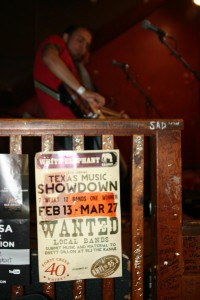 The grand prize included studio time, dream gigs at mammoth music festivals, and a veritable cornucopia of music and travel related swag.
The packed house was pretty much evenly split among loyalties.
A coin toss put Green Light Pistol on stage first, and their 30-minute set reminded everyone what the buzz has been about these past few weeks.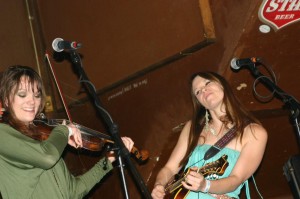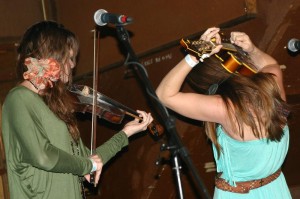 Four sisters, a brother, and a boyfriend playing homegrown music with playful harmonies, interesting melodies, unpredictable song directions, and a charismatic stage presence is a tough act to beat.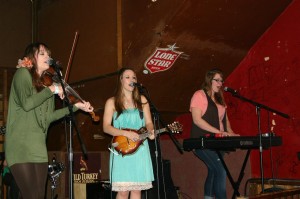 Their sound is like…hmmm…imagine if Mumford & Sons, Telegraph Canyon, and Sarah Jaffee had a drunken tryst and sent the resulting love child to be raised by a sweet grandmother in the sticks of Burleson.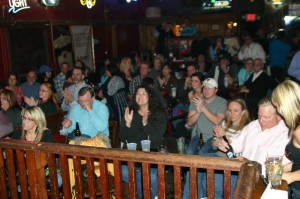 Dallas Mavericks general manager Donnie Nelson served on the judges panel along with Texas Music artist Deryl Dodd, Smith Music Group A&R dude Frank Jackson, and genial host Brett Dillon of KHYI 95.3 The Range.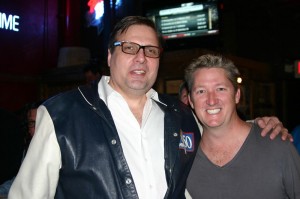 DALLAS MAVS GM DONNIE NELSON (WITH SALOON OWNER TIM LOVE) SERVED AS A JUDGE.
"Who writes your songs?" Nelson said.
"We all do, usually around the kitchen table," fiddler Brook Wallace said.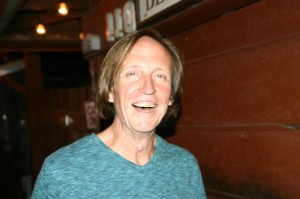 Brook is the shining star of the band instrumentally. Her fiddle runs and fills, combined with the group's vocal harmonies,  give the band much of its soaring sound.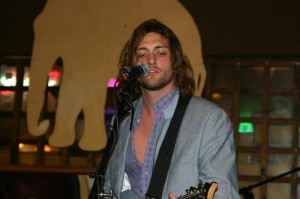 Other band members — Sally, Caleb, Bethany, and Madalyn Wallace along with Chad Fincher — are good but not great musicians. They don't need to be. Their unique music requires more heart and soul than instrumental mastery.
I sensed the Tyler Rogers Band saw the writing on the wall by the time they climbed on stage.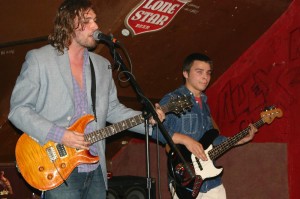 Rogers put on a solid show, as he's done throughout the contest.
But he might as well have hung a bulls-eye on his head — Pistol was packing heat.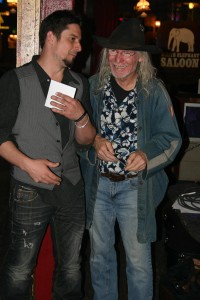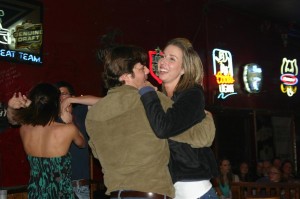 ROGERS' MUSIC FILLED THE DANCE FLOOR.
Back in the jungle room, the judges discussed things, but not much. They deemed Pistol fresh, unique, and loaded with potential.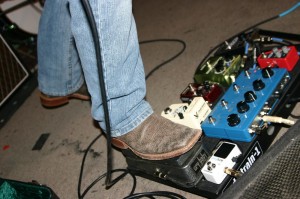 They liked Rogers but considered his sound more generic and didn't like that his guitar dropped out of tune during a couple of songs.
They did like his look and stage presence.
"The women will want to sleep with him," one judge said.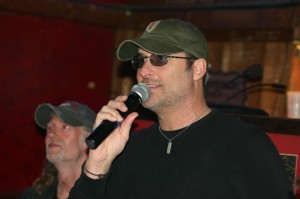 JUDGE DERYL DODD GIVES THE TRACY ROGERS BAND SOME ADVICE WHILE DILLON LOOKS ON.