The Chuck Silcox Animal Care and Control Center was re-dedicated in 2009 in memory of the late city council member, who had died the previous October. His widow, Brenda Silcox, currently serves on the shelter's advisory board. Talking about the center and the animals, she was feisty, angry, and sentimental.
"With the shelter taking in every single animal that comes our way, we can't control everything. I adopted a poodle from the Humane Society four years ago. It turned out she had heartworm. Now why didn't the people who brought her to the Humane Society tell them that? They either didn't know, or they wanted to hide it."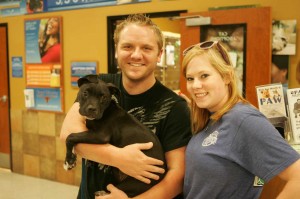 The rescue groups, she said, want every animal at the shelter to be made healthy and adopted out, "but then that animal might cost $1,000 to nurse back to health, and we just don't have that.