One of the most important issues the shelter is dealing with is distemper, a neurological disease that can take weeks to show itself and once it does is nearly impossible to cure. Animals that contract it — dogs, coyotes, and raccoons, among others — lose the ability to walk, then go blind and die. And it's very contagious.
The city admits that several dogs — as many as eight — that were adopted or rescued through the Silcox center in the past several months subsequently died from distemper. Another 10 dogs are presumed to have died from the disease although the cause of death was not proved. Some animal rescuers put the numbers substantially higher, which has led to several groups refusing to rescue animals from the Fort Worth shelter.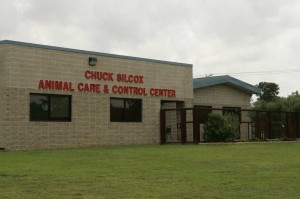 Carissa Daniel said she rescued a dog from the ACC on Feb. 21. "He didn't appear sick, but he did have injuries that had not been treated — part of one of his feet had been ripped off, presumably by a car, and that's why I rescued him, to get him treatment."
But the dog began coughing the next day. Daniel thought he had a treatable respiratory problem, but he started going downhill quickly. "He started twitching and showing neurological problems and finally died of distemper and pneumonia, secondary to the distemper, on April 8.
To city staff, stories like Daniel's are just anecdotes unless the pet owner can provide the name and contact of the veterinarian who diagnosed the distemper or provide the city with an autopsy of the animal.
"We're not seeing what these people are talking about concerning distemper," said Diane Covey, public information officer for Fort Worth code compliance. "We ask for medical records. We ask for autopsies. The more we have the veterinarian records, the better we can know whether there really is a problem, and if there is, work to solve it."
But autopsies are expensive, and most vets and pet owners who've seen end-stage distemper even once know what they're looking at.
"You don't forget it," said Watkins, who recently had an autopsy done on Buddy, a dog she and a fellow animal activist rescued from the Silcox ACC at the end of March.
"Buddy was a dachshund that we pulled on March 25. We had no idea there was a distemper issue. We had him in foster care — someone was keeping him for us until we could get him adopted — when he came down sick," she said. Watkins said she spent nearly $2,000, mostly of her own money, taking him to four different vets in an effort to save him. When he died, she sent his remains to Texas A&M University diagnostic lab for an autopsy, at a cost of $189. The autopsy showed the dog had died of distemper.
"The city will dance around the issue of distemper because there are no autopsies, or not many," she said. "But autopsies are expensive. And once you've seen the dogs with that herky-jerky motion, unable to walk, vomiting, diarrhea, going blind — you darned well know if it's distemper or not. The city is simply in denial on the issue."
Not so, said Hanlan, who told Weekly that the shelter has repeatedly reached out to those who say they've had ACC dogs die of distemper, asking them to provide their vet contacts — not necessarily autopsies — so that the shelter can get a real idea of what the vet thinks killed the dog.
"Here's the thing: A lot of people, when they hear of something like distemper, simply claim that's what their dog died from," Hanlan said. "And sometimes we discover they never took their dog to a vet or, if they did, the vet will tell us that he or she never said the cause of death was distemper. They often say that it might have been one of several things the dog died from — but if that list includes distemper as a possibility, well, that's what a lot of people repeat — when that was only one of several possible things."
Hanlan said protocols in place at the shelter for several years make it highly unlikely that distemper could spread there. In September 2008, the city instituted a policy of vaccinating all dogs against a series of ailments, including distemper, as soon as they are off-loaded from the animal-control trucks, a program that's since been expanded to include more vaccinations and worm medication. "That's before they ever enter the shelter. And if they wind up staying at the shelter 14 days, they get a booster shot."
Unfortunately, he noted, distemper can have an incubation period of as long as six weeks before there is any noticeable sign of the disease. And the initial signs often are just a runny nose or what's known as a "kennel cough" that can easily slip past shelter workers.
Once the dogs have had their shots, they're put in a roped-off area of kennels for a mandatory three-day period, during which time they are assessed daily by vet technicians for signs of illness or temperament issues, said Hanlan. "After that period, well, if they're healthy and show no signs of temperament problems, they go into the adoption program."
Which doesn't mean they're not "harboring something that's not evident yet," he added, though with all the dogs vaccinated against serious diseases, it's unlikely they would infect other animals.
But if some dogs are carrying respiratory or other airborne viruses, the activists say, being kept in a room full of other adoptable dogs could allow the illness to spread.
Melinda Rhodes from Canine Soulmates Rescue, a group that takes dogs in danger and maintains foster homes for them until permanent homes for them can be found, said she doesn't blame the Fort Worth shelter for falling short now and then.
"I have nothing bad to say about the shelter," she said. "I mean, they have to take every animal thrown at them. They don't get to pick and choose, so they're in a very difficult situation, no doubt about that."
Nonetheless, she no longer pulls dogs from the shelter because of the illnesses they often come with. "We have not been able to pull animals from there for months. I know they're working on it, but I'm not confident in taking their animals at the moment. If you wind up with a sick dog, it can make or break you."
In an ideal world, every dog that came in would be tested for distemper before being allowed anywhere near other animals. But at a presentation on May 21, Brandon Bennett, director of code compliance, along with two veterinarians, told the Fort Worth City Council that more than 7,000 dogs came in during 2012 showing some sign of illness. If all had been tested, with tests required to be administered by a veterinarian, the cost would have topped $405,000.
The animals would also need to be held in isolation somewhere for two to three days while awaiting test results. The shelter has no such space, and with a total annual budget of about $5 million, including staff, electricity, water, medicines, food, and animal-control trucks, there isn't enough money to pay for the tests or provision of isolation space.
 ********