Fort Worth's Chuck Silcox Animal Care and Control shelter is a drab white cinder-block building in an industrial part of southeast Fort Worth. You wouldn't guess it by the scant traffic in the area, but over the course of a year it's a temporary home to roughly 20,000 animals, from bats and lizards to feral hogs and hamsters. About 12,000 of those animals are dogs, and for about a quarter of them it will also be their final home.
To some, the ACC is a heaven-sent refuge for the animal population in and around the city — a place where sick, unwanted, abandoned, lost, and feral animals get a second chance: the chance to be cleaned up, fed well, vaccinated, and offered for adoption.
In the eyes of many animal activists, however, the conditions in which the animals, and particularly the dogs, live is nothing short of a horror movie. They describe those conditions with terms like "absolutely disgusting" and say it's a hotbed for the spread of infectious diseases, particularly distemper.
"Dogs come in healthy, get sick, and wind up being euthanized," said one former ACC staffer, who asked that her name not be used. "Cages are caked with feces, dogs are forced to sit on cold, damp concrete floors in the winter and steaming-hot, damp, concrete floors in the summer."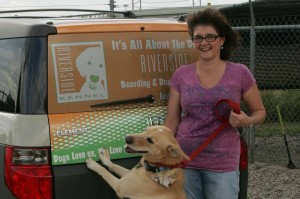 Several local animal rescue groups say sick dogs are not isolated properly at the center and frequently spread diseases to the healthy population. And there's no dog run, so most of the 700 to1,200 dogs brought to the center monthly never get outside, sitting in dark cages in a dim room where they defecate, urinate, eat, and sleep.
Worse, because of an alleged small but significant rash of distemper cases, several rescue groups around the city said they no longer take dogs from the center: How can they, they ask, when there is a chance that a dog they rescue might wind up infecting all the other dogs they are caring for?
Shelter spokespersons and city officials deny that there has been even a small outbreak of distemper and say they are doing the very best they can with the resources they have.
"All over the country, the incidence of distemper is up the last few years," said Scott Hanlan, assistant code compliance director for Fort Worth, whose job includes monitoring the Silcox shelter. "But we're not seeing an increase in the number of incidents of distemper at Fort Worth's shelter that you would expect.
"We intake 20,000 animals a year," he said. "We don't know their medical history or what they were exposed to when they were running stray. And every shelter in the country knows that when you house hundreds of stray animals daily, disease control is a huge issue."
Still, the problem could be considerably reduced by the application of a little common sense, said Suzette Watkins, owner of Riverside Kennels and a dog rescuer.
"Distemper is just one issue," she said. "Most shelters have intake areas with separate air-circulation systems where they can segregate the intake dogs for 72 hours to see if they're sick. But the Fort Worth shelter has no such segregation area: [Dogs are] effectively put directly into the general population because there is no separate ventilation system for them. Which means there is simply more illness coming out of Fort Worth than there is coming out of Dallas or Denton. It's the worst shelter in this part of the country."
Watkins is also angry at the number of dogs put down at the shelter. She is a founder of No Kill Fort Worth, a group that advocates for a minimum of 90 percent of all shelter animals being released through adoptions, foster care, and rescue groups. It's a difficult mark to hit, but some cities, including Austin, have managed it, though that city is dealing with just under half the number of dogs in the Silcox shelter.
"It doesn't take much to make a place bright and cheerful and conducive to adoption instead of killing," Watkins said. "But the shelter is dark and damp, and the dogs are defecating in their kennels.
"It wouldn't take much to change that: Get those dogs outside every day, two times a day to see the sun, breathe fresh air, and take care of their business. Dogs hate to do their business where they eat. It just stresses them out enormously. And then they go crazy when people come to the shelter, and the whole thing becomes a scary experience for people rather than a fun time looking for a new pet."
 ********
Numbers obtained by Fort Worth Weekly from the city via an open-records request indicate that the shelter is nowhere near meeting that 90 percent standard. Through April 22 this year, 4,484 animals had been brought in. Of those, 2,788 were dogs and 701 of them — just over 25 percent — were euthanized.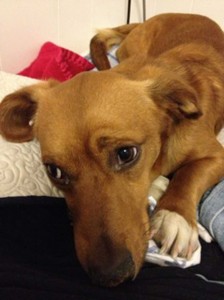 "Those are not acceptable numbers," said Watkins.
Joseph Riney, the senior animal control officer at the shelter, prefers to concentrate on the 1,128 dogs that were adopted during that period and the 959 dogs that were either reunited with their owners or taken in by rescue groups. "Those are pretty good numbers, and they're well above what they used to be," he said. "Are they good enough? You're always trying to do better."
Many of the dogs that are euthanized have been hit by cars or are very ill when they are brought in.
"We'd rather not euthanize any dogs," said Hanlan, "but when you've got a dog that's nearly dead already, well, you can spend an enormous amount of money trying to make that one dog well or put it out of its pain and use those resources on several other animals."
Watkins also points to the fact that since the kennels don't have raised floors, the animals are mostly sitting on the concrete — though there is a small plastic platform  in a section of each kennel. But in an effort to maintain some level of cleanliness and keep bacteria from feces and urine spreading, the kennels are spray-washed with water and disinfectant daily, leaving the concrete floor perpetually damp — which is also conducive to illness.
City staffers reluctantly agree.  "We're aware of the issues of not having a dog run, not having a place for them to do their business, [the] damp concrete," Hanlan said. "We'd love to get the dogs outside. But we'd need an army of volunteers to make that happen. And our job is to get these animals off the street and out of there alive and healthy as soon as possible. We're a shelter, not a doggie heaven."
In terms of keeping the place clean and reducing the spread of illness, Hanlan said that the shelter protocols are above standard, and noted that in March the state health agency, after its annual unannounced inspection, gave the Silcox ACC its highest rating, with no concerns noted.
The ACC might have fooled the health services people said the former staffer, but it's baloney. "You can have the best cleaning solutions in the world, but if you don't have a staff trained in how to use them, what good are they?" she asked. "And when they're cleaning kennels in the morning, they're putting several animals into a single kennel where they're sharing drinking bowls for periods of time — that spreads disease."
Staff turnover contributes to the problem, she said, but turnover is endemic among shelter workers. "It's the only job in the world where you treat animals with care and then euthanize them. That makes it very emotional and leads to people leaving, a revolving door. And who wants to really train someone who's going to leave in a short period of time?"
 *********