You may be surprised that I've relegated a number of Oscar-contending performances to the honorable mentions here. That's because I ran into the same problem that I did with making a list of the year's best films: Too many worthy entries. (Also, some of the men got crowded out by the number of lead actresses who did great work.) I don't have anything against any of the honorable mentions, but I'm trying to keep this list to a manageable length, and I didn't find any of their performances as dazzling or as moving as the ones that made the list. Feel free to abuse me in the comments section below.
Amy Acker
Hey, it's a North Texas girl! I always liked watching her on Joss Whedon's TV shows, but Whedon finally gave this porcelain beauty a turn in the spotlight in his film version of Much Ado About Nothing. She skates nimbly through the complexities of Shakespeare's language and exhibits all the sparkle that the Bard had in mind when he conceived his heroine who makes jokes out of everything. Her reading of "but then there was a star danced, and under that was I born" is just beautiful.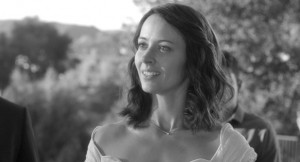 Amy Adams
She showcased her range to full effect in American Hustle as a former stripper who's fully aware of how hot and intelligent she is, and uses those qualities to try to gain any advantage that she can. Yet when her scheming Sydney becomes aware of what a fix she's gotten herself into and how emotionally involved she's becoming, she seems to shrink and her eyes pool with unease. If you still think she can only play Disney princesses, watch this.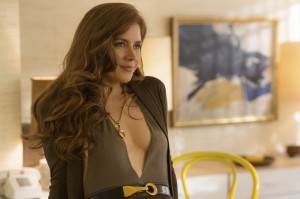 Sandra Bullock
Apparently Alfonso Cuarón wanted Dr. Ryan Stone to have a daughter living on Earth in Gravity, but it was Bullock's idea that the child should be dead. This space thriller would merely be an amazing special-effects accomplishment if it weren't for Bullock's work as a woman who's searching for a reason to go on as she's left without a spacecraft to bring her back to Earth. Scarlett Johansson and Angelina Jolie were seriously considered for this part; Bullock was the better choice.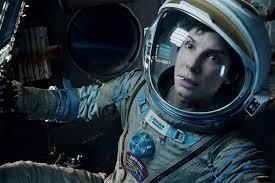 Chiwetel Ejiofor
We have no firsthand experience of slavery, and so his Solomon Northup is a stand-in for us in 12 Years a Slave. Recognizing this, Ejiofor not only conveys Solomon's suffering but also his bearing witness to the suffering of those all around him. His sensitively attuned performance is what makes this drama so potent.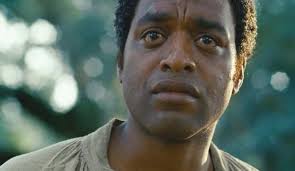 Adèle Exarchopoulos
Her character in Blue Is the Warmest Color (who happens to be named Adèle) is about 15 when the movie starts and somewhere in her early 20s when it ends. Conveying that type of emotional maturing alone would be a formidable challenge for this 18-year-old French newcomer. She's not only convincing in Adèle's transition to womanhood, but also as an inexperienced girl swept up in first love, who messes it up and gets her heart broken.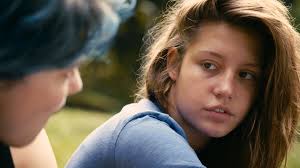 Elle Fanning
Dakota Fanning's younger sister looks built for the long term. The American does a perfect English accent in Sally Potter's autobiographical drama Ginger & Rosa, but that's hardly all she does. She captures the intelligence of a teenager in 1960s Britain who slowly realizes that her intellectual bohemian dad who has taught and inspired her to think for herself is a phony who's having an affair with her best friend. For all the talent in this movie's cast, it wouldn't be much without this performance.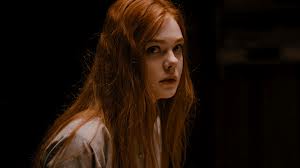 Greta Gerwig
She has always been an incandescent screen presence in search of a great role. In Frances Ha, she finally found that role as a confused 20-something woman trying to find a new direction in life while she's busy scrounging for new places to stay and enough cash to pay the rent. The fact that she co-wrote this role for herself only makes this triumph sweeter for her.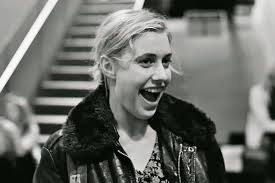 Gaby Hoffmann
The few people who saw Crystal Fairy and the Magic Cactus caught this turn by the former child star as a scattered, vegan, nature-loving chick who tags along and annoys the hell out of Michael Cera on a road trip through Chile. Hoffmann spent large portions of the movie naked and unshaven, but we didn't see her Crystal Fairy truly exposed until the climactic scene by a bonfire, as her story about a high-school trauma comes spilling out and this hippie caricature suddenly pops into three dimensions.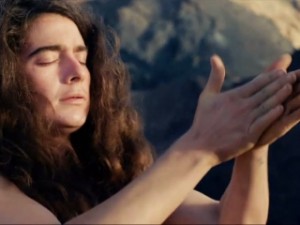 Michael B. Jordan
Watch the scene in Fruitvale Station when his Oscar Grant begs his former boss to give him back his supermarket job, and his desperation shades over into something threatening. Yet we also see the joy he takes in his little daughter and the flirtatious charm he has around women. Jordan gives us so many colors in this man's mood that Oscar's death is a crushing blow.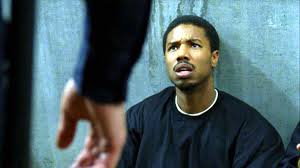 Brie Larson
I covered her performance in Short Term 12 pretty well when I reviewed that movie. In a more just world, she'd be a front-runner for an Oscar nomination.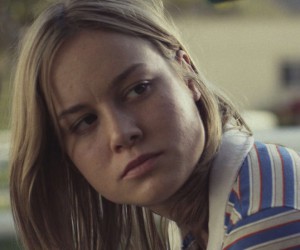 Matthew McConaughey
Everybody jumped on to the "hey, Matthew McConaughey can really act" bandwagon last year (including me), but he didn't get an Oscar nomination because he delivered too many great performances in 2012. That won't be a problem this year, as his work in Dallas Buyers Club went well beyond his physical transformation. The way his Ron Woodroof retains his love of life's pleasures even as he takes up a deadly serious cause is deeply affecting.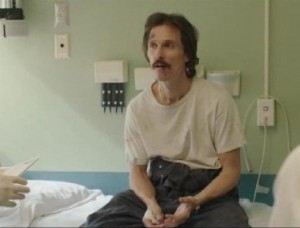 Joaquin Phoenix and Scarlett Johansson
It's easy to appreciate the technical hurdles in their performances in Her as a man and an operating system who fall in love; the actors weren't even in the same room when they read their lines. (Indeed, Johansson never appears on screen.) Still, even if you put all that to one side, these are still amazing turns as a confused divorced man trying to regain his balance and a computer experiencing the world for the first time. The romance between a man and a software program shouldn't work, yet with these actors, it works to devastating effect.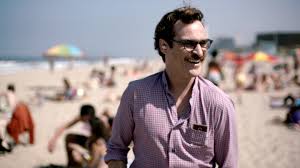 Honorable mentions: Cate Blanchett, for her fallen one-percenter raging at the dying of her wealth in Blue Jasmine; Bruce Dern, for his old alcoholic and bad father reckoning with his legacy in Nebraska; Leonardo DiCaprio, for revealing his funny side in The Wolf of Wall Street; Tom Hanks, for his cargo ship captain trying to understand his hijackers in Captain Phillips; Robert Redford, for his yachtsman coping with disaster in All Is Lost; Miles Teller and Shailene Woodley, for their high-schoolers coping with a legacy of alcoholism in The Spectacular Now; Mia Wasikowska, for a strange little girl with monstrous potential in Stoker; Forest Whitaker, for embodying the humility and loyalty to his chosen profession as Lee Daniels' The Butler.