"It all comes down to timing," said Victoria Neave, the other member of Palazzolo's defense team.
She and Scott made a large poster of the chronology of events in the case, which they said showed that the district's efforts to demote and fire Palazzolo began only after he made his report to the TEA.
Until that point, in August 2010, Palazzolo was an up-and-coming administrator in line for a promotion. In fact, when administrators first started trying to demote him, then-Superintendent Melody Johnson refused to OK the change because Palazzolo's employee record was spotless.
"Ann Sutherland testified that Mr. Palazzolo had a clean file," Neave said. "So none of [the anonymous reports of Palazzolo's bullying] was in his file, and now all of a sudden that appeared in his file after he made that report. We felt like Fort Worth ISD was trying to fish for statements against Mr. Palazzolo."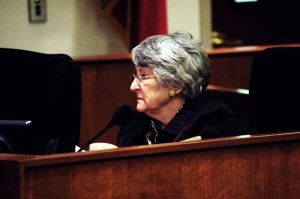 Much of the school district's case against Palazzolo followed the script laid out in a 27-page report authored by the district's former administrative chief, Sylvia Reyna. Her report detailed the wrongdoings at Arlington Heights as well as a litany of charges, many unsubstantiated, against Palazzolo. The report quoted several anonymous sources who called Palazzolo a bully and accused him of mistreating minority students.
The district's initial reason for firing Palazzolo –– that he lied on his employment application about past "criminal" violations — was proven to be false. Reyna and Johnson reported to board members that there were felony convictions against Palazzolo in Oklahoma that dated back 15 and 20 years, even though none had shown up on his numerous background checks.
The reason nothing had turned up was that the "felonies" were not felonies at all. One was a civil-court dispute with an ex-wife over child support, which Palazzolo had settled and paid years before, described in court documents from the time as a "petty offense." (The fine was $10.) The second was a ticket he had received as the owner of a security firm because one of his employees had let her license run out. The resulting fine had also been paid, and even the ticket had been expunged from his record.
The same day it voted to fire Palazzolo, the board also voted to give its tax collection contract to the Linebarger Goggan Blair & Sampson law firm.
When board trustee Judy Needham took the stand, Scott questioned her about her association with Barbara Williams, a partner in that firm, which also collects delinquent taxes for Tarrant County, Fort Worth, Oklahoma, and many other government entities.
Needham testified that she and Williams are friends and that she'd seen William socially shortly before the contract was awarded.
"Didn't you talk to her about that contract?" Scott asked.
"I have no way of remembering," Needham replied.
The following month Palazzolo received a letter from Linebarger trying to collect a $435 debt he had allegedly once owed to the state of Oklahoma. Linebarger claimed the debt, with late fees and penalties, had ballooned to $26,000. Palazzolo testified that he never owed the money.
Another of what Neave called "red flags" in the defense's case involved a series of burglaries at Heights and throughout the surrounding neighborhood. A number of laptops were stolen from the campus, and many were recovered. Fort Worth Police Sgt. Brent Halford, who investigated the case, testified that a suspect confessed to the crimes, and Halford left the recovered computers in Palazzolo's office.
Months later, Halford said, he got a call from Menchaca, who suggested Palazzolo as a suspect in the case.
Menchaca was being fed information by Kerwin Cormier, the vice principal singled out by Palazzolo for attendance fraud. A TEA auditor found that attendance fraud had occurred at Heights. Cormier was ultimately transferred to the International Newcomers Academy –– the same school the district intended to send Palazzolo to when administrators tried to get him demoted.
In an e-mail exchange between Cormier and Menchaca obtained by the Weekly, Cormier asked Menchaca to "just let me know when you're ready for me to quit sending evidence. There is tons more and statements I could write about other incidents."
 ********
On the trial's second day, a teacher who asked that her name be left out of this story testified about the culture of intimidation and retaliation at the school district. Neave asked if she was afraid to testify.
"I'm afraid the same thing is going to happen to me that happened to Joe," she said. "I'm very worried that if I attempt to get a promotion I won't, because I testified here.
"We all feel like that," the teacher said.
One after another, the teachers and district employees called as witnesses by Palazzolo's attorneys echoed those sentiments.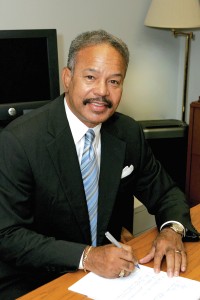 "The fear of retaliation was evident in almost every witness we put on the stand," Neave said. "I think it was compelling for the jury to hear that they too were afraid. Because that's the culture of Fort Worth ISD, of fear and retaliation. They [teachers and staffers] don't want to bring their complaints forward because they don't want anything to happen.
"Mr. Palazzolo ended up bearing the brunt of the school district's power," she said.
Chad Whitt, a special education teacher and soccer coach, a hulking man of about 6-foot-5, broke down on the witness stand when he recalled the events that took place after he testified at a TEA hearing about the goings-on at Heights.
"I was asked to go to a back room," he said. "There were seven lawyers. They explained to me they were going to recommend my termination based on my testimony.
"I was pretty devastated," he said. Whitt never pursued charges against the district.
In one of the most dramatic moments of the trial, Sharon Herrera, the district's former human resources coordinator in charge of diversity training, admitted that she had changed her testimony from the TEA hearing. In that hearing she testified that Menchaca had never asked her to alter documents.
On the stand at Palazzolo's trial, she admitted that she had lied and that in fact Menchaca had asked her to change documents during the course of an OPS investigation. She said she lied because she feared retaliation from Menchaca.
"Why are you changing your testimony?" asked Thomas Brandt, who led the district's legal team.
"Because he's here," she said tearfully, pointing at Menchaca, implying that he needed to hear those allegations.
Palazzolo also broke down on the stand, as he testified about the strain the ordeal has been on his family life.
"I'm not the only person they have done this to," he said. "We just happen to be in a position to fight it."
He also testified that former deputy superintendent Patricia Linares told him that "If you had kept your mouth shut, you wouldn't be in this mess."
Another story was told by the teachers and other staffers called on behalf of the school district. They said they too feared retaliation –– from Palazzolo.
 ********
Former Heights counselor Valerie King testified that Palazzolo created a hostile work environment and spoke to students with "like a military feel — it was over the top."
She and the other Heights staffers repeated the phrase "my way or the highway" to describe his leadership style –– something Palazzolo denied ever saying.
King was also involved in an incident in which Palazzolo accused her of tipping off a student's mother that police were coming to the school to pick up her son, whom they suspected was involved in the string of burglaries. King said she was just returning a phone call to the student's mother. But the boy was not in class by the time the police arrived.
"The next thing I know, Mr. Palazzolo was calling the police on me for obstruction of justice," she said.
Attorneys for Palazzolo confronted her with a letter she had written to Palazzolo praising his leadership. At that point she broke down.
"I knew you would dig that up," she told Scott during his cross-examination.
Another counselor, Danyatta Harrell, said that she wanted to quit her job after working with Palazzolo.
"It's one of the most difficult times I've ever had," she said. "Joe was a bully, he was aggressive, his tone was condescending. I witnessed him being condescending to students."
Cormier testified that she documented three occasions on which Palazzolo represented himself as the school's principal. She also claimed that punishment rates for 9th-grade minority students, who were under Palazzolo's authority, tripled under his tenure. She even accused him of knocking an ice cream cone out of a student's hand.
All of the teachers and staffers called to testify by the defense were supervised by Cormier. All were asked if they thought Palazzolo should be allowed around children, and each said no.
In her own testimony, Cormier called Palazzolo "the most inherently evil person" she'd ever met.
********