If your home is just one nice painting away from being featured on the cover of Better Homes and Gardens, now's your chance.
My home will never be on the cover of any magazine (unless they have one called Passable Homes With No Gardens).
But most visitors to my humble abode express an interest in my large collection of original paintings by Fort Worth area artists. Most of my paintings were purchased for a few hundred dollars or less at the annual Texas Art Collector show, which is set for Friday and Saturday (Aug. 8 to 9) at the Fort Worth Community Arts Center, 1300 Gendy St.
For a few hundred bucks you probably won't nab any paintings by top-shelf local artists, but if you're looking for affordable works by minor artists you can find them here. You'll also find paintings by the state's best artists, although you'll have to dig deeper into your pockets to buy those.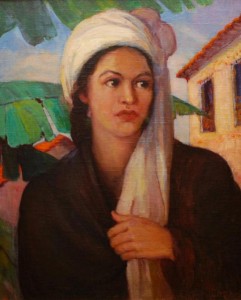 This is my favorite art show of the year, with a varied bunch of dealers offering a wide selection of paintings and styles. Works by many local artists, living and dead, are available.
A preview reception sponsored by Heritage Auctions will be held from 5 to 8 p.m. on Friday, and a panel discussion on Early Texas Art in a National Context facilitated by the Amon Carter Museum of American Art is at 2:30 p.m. Saturday.
Show hours are 5 to 9 p.m. on Friday, and 10 a.m. to 5 p.m. Saturday.
Admission is free.