Guitar Shop
Readers' choice: Guitar Center, 5250 S Hulen St
Critic's choice: Guitar Center
The Weekly normally shies away from selecting big-box stores in this category, but Guitar Center has stood the test of time. When other stores like Mars Music were falling off the map, Guitar Center was expanding its stock. A musician could get lost for hours like a kid in a candy store amid wall after wall of new and vintage guitars, bass guitars, drums, keyboards, and just about any other instrument out there. If sound is your thing, the store offers a nice selection of state-of-the-art software and hardware for engineering, mixing, and producing. It's an amusement park for pros and amateurs alike.
Toy Store
Critic's choice: The Mattel Toy Store, 501 Meacham Blvd
Think of the word "Mattel," and images of Barbie dolls and Matchbox cars probably spring to mind. You can stock up on all those goodies at Mattel's flagship store in north Fort Worth, where you'll find your childhood favorites plus a slew of sleek, new electronic toys that you probably wish you'd had as a kid.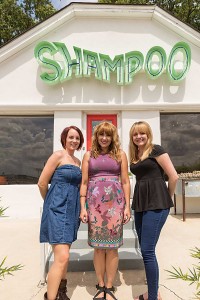 Head Shop
Readers' choice: Gas Pipe, 6033 Camp Bowie Blvd
Critic's choice: Fusion Hookah Lounge and Smoke Shop, 2205 W Berry St
Fusion has been covering everybody's smoking needs since 2007. The shop features a large selection of locally made glass products, tobacco, shisha, and novelty items. The psychedelic hookah lounge is a great place to go for Hookah Happy Hour, from 2 to 7 p.m. — half price for all 200-plus flavors. And it's open late — until midnight during the week and 1 a.m. on weekends.
Skate Shop
Critic's choice: Index, 725 Airport Fwy Ste 201, Hurst
Let's be honest: It's hard to beat Index in this category because it combines the selection you'd find in stores at the mall with a by-skater-for-skaters aesthetic. Now in its 10th year, Index continues to be the epicenter of the Tarrant County skateboard community, providing all the gear and threads you need, whether you're crusty and old-skool or a sheepish kook looking to jam your wrist for the first time.
Bike Shop
Readers' choice: Trinity Bicycles, 343 Throckmorton St
Critic's choice: Colonel's Bikes, 851 Foch St
It's been three years since Colonel's made the move from the TCU area to its current home in the West 7th corridor. The move hasn't changed the shop's reputation for treatment of customers or the slew of services, from fixing flats to complete overhauls. With the Colonel's help and with new bike lanes and bike-sharing stations popping up, Fort Worth's cycling community is looking bigger and badder than ever.
Gym
Readers' choice: Inursha Fitness, 525 Bailey Av
Critic's choice: Brandt Fitness & Self Defense, 300 Burnett St
Brandt is not your traditional gym brimming with meatheads and flirts. The downtown crossfit gym and martial arts studio preaches functional fitness, not bodybuilding. The staff is friendly, approachable, and encouraging, and they cater to all skill levels and ages. There are multiple classes six days a week (closed on Sunday), and every Saturday the family-owned gym opens its doors to the public for a free training session.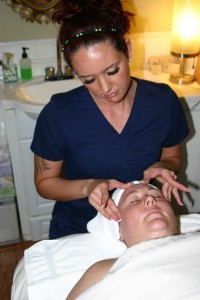 Liquor Store
Readers' choice: Spec's, 2750 S Hulen St
Critic's choice: Liquor Depot, 2400 W Pioneer Pkwy, Pantego
Arlington stopped being dry this year, and this big store was one of the first to rush in to help fill the void. The sparse staff may not be as attentive or as knowledgeable as at some other stores, but the pricing and selection are just as good. (We even found pisco and soju on sale here. Only one brand of both, but still … ) At a time when local liquor stores are increasingly being taken over by chains, this independent shop looks set to hold its own.
Hardware Store
Critic's choice: Jabo's Ace Hardware, 3548 South Hills St
Anyone can feel comfortable walking into this store in the Westcliff Shopping Center. The recent remodeling after Bill and Renae Jablonowski bought it as their third location in 2008 changed the look of the longtime neighborhood hardware store and made it easy to find what you are looking for. The owners have a knowledgeable, helpful staff with a firm emphasis on customer service.
Tech Store
Readers' choice: Best Buy, 9581 Sage Meadow Trail
Critic's choice: Fry's Electronics, 102 E I-20, Arl
This huge emporium goes well beyond the usual array of computers, TVs, and smartphones. It also sells kitchen appliances, comic books, telescopes, and perfume. (Yes, that last item confused us, too.) The décor here is a bit low-rent, but it does help the store avoid the "we are going to screw you over" vibe that the major electronics chains seem to project.