Gift Shop
Critic's choice: Ephemera!, 1208 W Magnolia Av
Looking for vintage copies of Heavy Metal and Groo the Wanderer? What about a terrarium? Because Ephemera is your one-stop shop for very specific yet wonderful gifts. When a store bills itself as a "comic book store/florist," you know you're in for a one-of-a-kind trip. Ephemera also offers regular, family-friendly "make-and-take" terrarium-building workshops, a great way to geek out with your kids.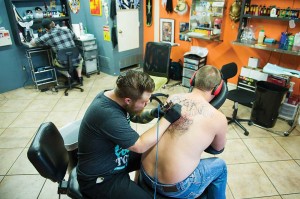 Spa
Readers' choice: Perfect Touch Day Spa, 3023 Bledsoe St, Ste 103
Critic's choice: The Polar Club Cryosauna, 5726 Locke Av
For years, athletes have been battling post-workout soreness by submerging all or part of their bodies in ice baths. Talk about painful. At The Polar Club, the most painful thing you may experience is seeing yourself in your underwear. Step into the half-chamber and twirl around a couple of times while a frigid yet soothing fog of liquid nitrogen engulfs you. And then step out feeling 10 years younger.
Motorcycle Shop
Readers' choice: Fort Worth Harley-Davidson, 3025 W Loop 820 S
Critic's choice: Adam Smith's Texas Harley-Davidson, 1839 Airport Fwy, Bedford
This longtime dealership, already one of the top Harley outlets in the state, is about to become the second-largest in the nation when a new three-story building is finished. But the place is already a Harley heaven. In addition, of course, to the service bays across the street and the gleaming sweep of those big chrome babies in the showroom, this place is chock-full of Harley equipment, gear, and swag. Besides all kinds of clothing, you've got your Harley hair clips, ice cube trays, salad tongs (are there any Harley-riding vegetarians?) and, yes, a Harley piggy bank, except, of course it would be a hog bank. The staff is friendly, even nearing the 8 p.m. weeknight closing time. Let's hear it now: potato, potato … .
Yoga or Dance Studio
Readers' choice: Sumits Hot Yoga, 6370 Camp Bowie Blvd
Critic's choice: Indigo Yoga, 4812 Camp Bowie Blvd
At Indigo, it doesn't matter if you're a newbie or the most experienced yogi in the Metroplex. The knowledgeable staff is helpful and caring, and the tranquil atmosphere, complete with smells of incense, is ideal for a little zen time. You can go to any of the all-levels classes or even train to become a yoga teacher yourself in the massive hardwood-floored studio (that tends to get very filled up from time to time). Not to mention, the place is stocked with Lululemon goodies.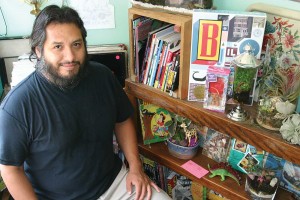 Furniture Store
Readers' choice: There's No Place Like Home Furnishings, 855 Foch St
Critic's choice: Berry Good Buys, 1701 W Berry St
Would we kid you? True, you can't be sure that what you're seeking will be available in this long-running consignment shop that benefits SafeHaven of Tarrant County. But it's a smart shopper who stops here first to check out the brand-new (like, donated by merchants) pieces of furniture along with gently used gems amid the more battered bargains. On a recent day there were new-looking beautiful upholstered chairs, leather-seat bar stools, a couple of beautiful old dressers, wicker sets, sofa and dining tables, and a just-arrived group of mosaic-framed mirrors and beautiful rugs. And they go fast.
Car Wash
Readers' choice: Red Carpet, 5829 Camp Bowie Blvd
Critic's choice: Red Carpet
This car wash and lube center is a multi-tasker's dream. Not only will the friendly staff wash and detail your automobile, they'll change the oil, do inspections, and perform other basic maintenance. The company's been servicing vehicles in Fort Worth for almost 50 years, and the friendly staff knows to treat your metal baby with the love and respect it deserves. Red Carpet also has a green streak –– they use recycled water.
Place to Blow Lots of Money Accidentally
Critic's choice: Doc's Records & Vintage, 9522 Camp Bowie West
A used-record shop packed with good vinyl, Doc's is the kind of place where you go to spend $5 on an oldie from your youth, but then you see 10 more records you want, a Pearl beer sign you can't live without, an authentic AC/DC "Lock Up Your Daughters" 1976 tour t-shirt, a Jerry Lee Lewis 45 rpm on the Sun label, and a picture frame sized perfectly to display your collectible Beatles "Butcher Cover," and … well, you get the idea.