The Dallas Cowboys would remain in second place even if they lost yesterday's game at Wembley Stadium, and yet the game had a must-win, do-or-die feel to it.
Last week's fiasco made it clear that backup quarterback Brandon "The Red Barren" Weeden can't be trusted — unless you're the sort of person who would hand over the keys of your Cadillac to a legally blind drunken teenager on graduation night.
The Cowboys preferred to risk further damage to Tony Romo's fragile back and stick him on the field against the Jacksonville Jaguars in a London game with lots of eyeballs watching. Sure, this was only the lowly last-place Jacksonville Jaguars. But it's not like Mary Poppins is playing linebacker for them. As former Commissioner Bert Bell said many decades ago, on "any given Sunday, any team in the NFL can beat any other team."
All Romo needed to do was keep the wheels from falling off, escape with his vertebrae in one piece, win the game, and slide into the bye week with a 7-3 record and sitting pretty in first place.
The game begins with the British and American flags stretched across the football field. Michelle Williams sings "The Star-Spangled Banner" in her overly ambitious and slightly flat way, which was OK, although if I'm going to listen to a former Destiny's Child vocalist sing the anthem, give me Queen Bey every time. Laura Wright sang the British national anthem "God Save The Queen" — a blatant rip-off of "My Country, 'Tis Of Thee." Why isn't Obama suing England for copyright infringement? Oh yeah, Obama's not even an American citizen.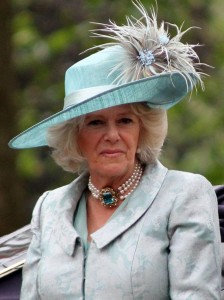 Former Cowboys fullback Daryl Johnston is the game announcer, and it's only the second time a Moose has been sighted at Wembley Stadium. The other was Camilla Parker.
To honor the game being played in the magical city of London, I vow to drink only warm beer.
But I hate warm beer, so instead I decide to skip dental hygiene. (If you laughed at that joke you are a horrible racist and should know there is no truth to those stereotypes about Brits.)
The Cowboys played well, overcame early adversity and took control of the game like a good team should.
Romo's back didn't seem to impede his movement just a few days after he'd been forced to sit out of a game. A locker room source who asked not to be tickled on the bottoms of his feet said Romo bounced back by drinking a pre-game elixir that contained three parts guano, two parts hog lard, a teaspoon of laudanum, and a dash of turpentine. And a gross of Toradol.
Prince Charles and his mum watched  the game through opera glasses in their luxury suite. A hidden microphone captured this exchange:
QUEEN: I say old chap, does J.R. Ewing still coach the Cowboys?
CHUCK: Yes mummy.
QUEEN: By the way, I had Diana killed.
CHUCK: Who?
The Cowboys take a 31-7 lead into the fourth quarter, and yet London fans, who are allegedly big supporters of the Jaguars franchise, appear to be having a great time despite all their warm beer and bad teeth. They do "the wave," that American sports fan phenomenon that became popular in the 1970s until Americans grew too fat to get out of their seats.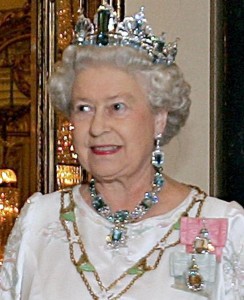 In honor of obesity I decided to eat some pudding.
But I hadn't eaten my meat at lunch. How can I have any pudding when I didn't eat my meat? But I don't need any pudding to feel wonderful. The Cowboys earned a great victory and have two weeks to prepare for the division rival New York Giants.
Life is good in Cowboys Land.
Cheerio.