At a time when outrage over the frequency of police shootings is growing regionally and nationally, the killing of Daniel Brumley on a brisk morning last month in Fort Worth passed by with barely a ripple.
The Star-Telegram printed a few paragraphs on Jan. 17, under the headline "Fort Worth officer fatally shoots man who was stabbing him in leg." Television news reports were equally brief, sharing basic information released by police –– an officer was hospitalized after shooting an unidentified man who'd stabbed him in the leg shortly after 4 a.m. on Northeast 36th Street in the Diamond Hill neighborhood. The officer had pulled over the man's vehicle during a traffic stop, the suspect was dead, and the officer was in stable condition.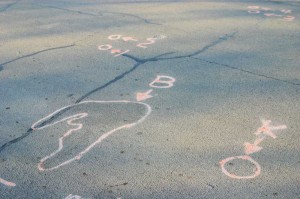 The next day's news reports were just as short. They included the dead man's name and age –– he was 27, from Fort Worth. He died from multiple gunshot wounds after fighting an unnamed police officer who was in stable condition with knife wounds. Police were investigating. The officer was on routine administrative leave.
And that was the end of the reporting.
Eleven days later, another Fort Worth police officer was shot while answering a 911 call. Officers returned fire and killed the shooter, a man with a history of mental illness. The wounded officer underwent surgery and was in stable condition, police said. News media reported that fellow officers gathered at the hospital for a vigil, attended by Interim Police Chief Rhonda Robertson, Mayor Betsy Price, and Fort Worth City Council member Dennis Shingleton. Various officials called on the city's residents to pray for the officer and for other officers who put their lives on the line to protect and to serve.
Weeks passed. Super Bowl excitement came and went. The world kept spinning, and the little blip of a shooting in Diamond Hill faded from most people's memories. Not for Brumley's mother, though. She was so shaken by her son's death that she sank into depression, stopped eating, went into diabetic shock, and landed in the intensive care unit of a local hospital. She was released a week later but relapsed and spent another week in the hospital before being released again on Sunday.
Brumley's seven children haven't forgotten the tall, funny guy who was a loving father even though he sometimes acted like a big kid and wasn't always around.
His sister, Veronica Castillo, won't be forgetting her little brother any time soon. She spoke to him on the phone about 15 minutes before he was shot. Brumley had three sisters and seven nieces and nephews, and most of the kids were wild about him. Some considered him a father figure and confidante, she said.
"My brother had a big impact on all of us," Veronica said. "He was so alive, so alive."
And he's still on the mind of Nicole Ayala, the last friend to see him alive. Brumley had dropped her off at her house after a night out. Immediately he texted her from his car to say, "Had a great time."
It was 4:03 a.m.
"So did I," she wrote back at 4:06.
Brumley's next text surprised her.
"I got pulled over," he wrote.
"WTF," she replied.
"Yep."
"Why?"
She fell asleep waiting for his reply that never came, for an explanation she's never gotten. The next day she learned Brumley had driven barely two blocks before being pulled over and shot. She couldn't believe it. He'd been in such a great mood moments before, and they'd had such a good time.
"I want to know what happened," she said. "This doesn't seem right to me, honestly. He had no bad intentions."
Two others won't be forgetting Brumley either, two people he'd never met. Two people who watched the traffic stop from the darkness of their doorways and say the police version of what happened doesn't match what they saw.
*****