As you are probably aware, Sunday was the Fort Worth Weekly's Music Awards Festival, an annual event noted for causing attendees to have super-long, incredibly hungover Mondays, even if they don't manage to get out of bed before noon. In previous years, due to free beers for bands and plenty of free samples from whatever liquor sponsor was wandering about, I've ended up hammered to the point of excess, painting a corner of one parking lot or another with whatever I happened to eat that afternoon. So tacos. I usually throw up tacos after these things.
This year, though, I played it as cool as I could, which is to say not totally but slightly better than business as usual. While I got drunk enough to text an ex, my message was about how I didn't throw up this year. I'm sure she was proud. I also came to the conclusion that walking the entirety of the West 7th Street corridor isn't nearly as daunting as you may think. Between gigs (with Oil Boom and Son of Stan), I timed myself on the hike from Studio 80 to the Trinity River Tap House, and the trip took only … actually, the stopwatch function on my phone was still going 15 hours later. Turns out I made some pit stops along the way, at Magnolia Motor Lounge to watch Kevin Aldridge & The Appraisers and at Lola's Saloon for Bitch Bricks.
While keeping tabs on time proved too difficult, I had little trouble keeping tabs open at bars. This year, instead of filling up on beer, I drank tall whiskeys with waters, because hydration! Well, that and forcing myself to imbibe as slowly as seven hours of watching bands would allow. So not very slowly at all. But drunk as I may have been, the whole afternoon was as big a blast as ever, and it's exciting to see so many people come out to watch local bands. If you were seeing double, it's like you were watching the same band twice! –– Steve Steward
Born Late's Early Evening Pub Crawl
Did you see Eric Griffey's Metropolis from a couple weeks ago on the Six Points neighborhood's zoning restrictions ("Boarded-Up Ink," June 17) preventing Born Late Records & Tattoos from opening the tattoo portion of the business? If you're reading this in print and/or too preoccupied to look up the post on your phone, essentially, a new business that combines a record and vintage shop with a tattoo studio is getting stymied by antiquated zoning restrictions and nervous neighbors — long after city officials should have notified the owners that they wouldn't be able to open the tattoo shop half of the biz due to the current ordinances.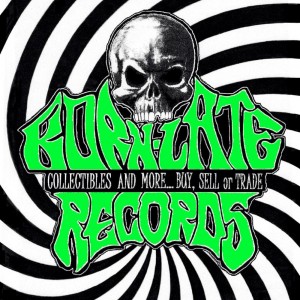 It's a pretty crummy situation, made crummier by the knowledge that the kind of people who would block a business because of their assumptions regarding who gets tattoos still hold plenty of influence over the world. At least Louie Gohmert is far away from here, right? Anyway, here's something all you worried citizens should consider: I live on the West Side, and I work on Magnolia, and I don't need to drive all the way to Race Street to go to a sports bar or eat at a Fuzzy's. But a cool record store where I can also get inked? That's not only inventive and exciting, but it's the kind of spot that those pesky, entitled millennials you keep reading about like to hang out in — I know you know who I mean. They like craft beer, and they blow lots of money on things like vinyl records and tattoos.
If you're the type of person who'd frequent a place like Born Late Records & Tattoos, take a little time out of your Independence Day drink-and-explode-stuff-a-thons to visit the bars on Magnolia in a signature-grabbing pub crawl. Starting at 6 p.m. at The Bearded Lady, friends of Born Late co-owners Britney Elliot (the tattoo artist) and drummer Henry Vasquez (Saint Vitus, Blood of the Sun) will be out and about collecting signatures for a petition to change the zoning, thereby allowing the tattoo shop portion of Born Late to open. Since you'll probably be out day-drinking anyway, help bring some actual culture to Six Points — I severely hate the nickname "Funkytown," but Born Late is the kind of funky business that makes that moniker actually mean something. –– S.S.
Contact Last Call at lastcall@fwweekly.com.