Oh, them Georgia prisons don't have such a beautiful view
And Fort Worth's such a wonderful town to disappear into
On the muscle of my arm there's a red and blue tattoo
Says, Fort Worth I love you
Cancer has taken another guitar man.
Owens Boomer Castleman grew up in Farmer's Branch and North Texas before heading for California in the 1960s and hitting Music Row in the 1970s. In recent years, he'd been returning to his old stomping grounds to play gigs, often at Pop's Safari Room.
The guy who always seemed to be sporting Elvis sunglasses loved Fort Worth so much he co-wrote a song about it with Michael Murphey. "Fort Worth, I Love You" (1973) wasn't a hit for Murphey along the lines of "Wildfire," but the song enjoyed much regional success. (Castleman played guitar on Murphey's recording of "Wildfire.")
Castleman's only solo hit song was "Judy Mae," which climbed to No. 33 on the Billboard country chart in 1975.
While Castleman never stopped performing, he is probably most widely known in music circles for inventing the Palm Pedal in the 1960s. The device allowed guitar pickers to make sounds like a pedal steel. It's now sold as the Bigsby Palm Pedal. He also started BNA Records in Nashville. Artists who signed with the label at some point in their careers included Kenny Chesney, John Anderson, and Fort Worth's own Pat Green. Castleman sold the company in 1993.
I first met Castleman a few years ago at the White Elephant Saloon. He and his longtime partner (and drummer) Lois Hess were hanging out and listening to music.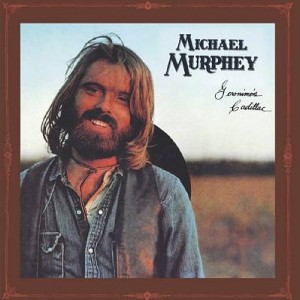 Murphey was one of my musical heroes in the 1970s, and I was thrilled to meet the man who'd co-written two of Murphey's best songs from his Geronimo's Cadillac album, "Boy From the Country" and "What Am I Doing Hanging 'Round?"
I had no idea that Castleman had also co-written one of the most gorgeous songs to come out of the progressive country or "Outlaw" movement. (Murphey was more associated with the Cosmic Cowboy branch of Outlaw. It's complicated.) Anyway, "Texas Morning" was one of those perfect songs that everyone felt compelled to play live and on vinyl.
My favorite version was the one recorded by B.W. Stevenson, but I also liked Rusty Wier's take on it. (Castleman, Stevenson, and Wier are all dead now; the music bidness can be tough on a body).
Murphey seems to be going stronger than ever. Here's his great version of "Texas Morning."
That night at White Elephant, the Nashville veteran was in full Boomer mode. Sunglasses. Flashy clothes. Eager to talk. Quick to laugh. You couldn't see his eyes well due to the shades, but you just knew they were twinkling like mad.
The guy could tell stories for days, and within a couple of minutes of meeting him I'd already been regaled with several. The one that stands out described how Castleman and Murphey attended a folk show in 1963 when they were both teenagers. Murphey had been booked at the Lewisville Folk Festival and was scheduled to follow one of the city's best gospel bands. That band brought down the house.
Murphey paced backstage, a nervous wreck.
" 'How am I going to follow that?' Murphey said.
Castleman was rarely without sunglasses, even back then, and he came up with a plan. Murphey donned the sunglasses, and Castleman led him out to the stage as if he were blind. The crowd instantly hushed out of respect, and Murphey won them over with a heartfelt performance. Afterward, Murphey was so excited that he sprinted off stage, forgetting about his "blindness" (completely confusing the crowd).
A severe injury to the tendons in his left arm prompted Castleman to take up guitar at age 12 as a therapeutic tool in the 1950s. At 17 he played with a kid named John Deutschendorf from Arlington Heights High School in Fort Worth. Deutschendorf would later become John Denver, and Castleman could say he was there when the famous name change occurred. They were playing at a club in California, Castleman told Fort Worth Weekly writer Eric Griffey in 2008.
The club owner said "Deutschendorf" reminded him of a disease you might get in a third-world brothel. He suggested changing it to "Denver."
"Everyone thinks it's because of some Rocky Mountain high, but that's not true," Castleman said. "That's the single most unique event in my musical career."
Another band known as The Survivors paired Castleman with Michael Nesmith before the guy with the toboggan would became famous as a Monkee.
Afterward, Castleman started a band with Murphey. They performed as The Lewis and Clark Expedition in the 1960s and co-wrote several songs. Their song about loving Fort Worth spurred the marketing of coffee cups, T-shirts, hats, and any number of items with "Foat Wuth, Ah Luv You" printed on them.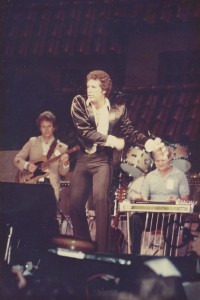 Along the way Castleman played guitar in recording sessions with the likes of Linda Ronstadt, Kenny Rogers, George Jones, Tammy Wynette, and David Allan Coe.
Castleman, always looking for a laugh, said he liked being referred to as a one-hit wonder: "I think I'm in good company, because look at Francis Scott Key."
In fact, when I began hearing through Facebook that Castleman had died yesterday, my first thought was: "That effing Boomer is trying to pull a fast one." I thought he was joking. But he wasn't. He'll be missed by many. He was a true Texas character, and that's high praise.