Brandon "The Tangerine Trainwreck" Weeden is history. Ancient history. The Weeden Era is reminiscent of the Mesozoic Era — a big dinosaur lumbered around and did little but eat turf.
The Weeden Era would actually be remembered more fondly had a meteor crashed into Earth and wiped out our species.
Now we enter the Matt Cassel Era. Franchise qb Tony Romo is still hurt, and the Cowboys' hopes rest squarely on Cassel's newly blue-starred shoulders. Cassel is a Buffalo Bills reject. Why does Dallas keep signing scraps from the likes of Cleveland and Buffalo? That's like buying used hand towels from a truck stop gas station.
The Cowboys must know something we don't. Research assistant Hazel digs into Cassel's past.
"He lost a three-way quarterback competition during preseason in Buffalo, and was traded to Dallas," Hazel said.
"We're doomed."
"Not so fast, Benedict. Turns out Cassel wasn't really traded. He made a paper mache mask to look like someone sleeping in his bunk and then rappelled out a fourth-floor window and ran all the way to Dallas."
"Sounds athletic."
"Yep. His only flaw is he hails from Northridge, CA, in the San Fernando Valley. He's bounced around with five teams in 10 years because of Valspeak."
"Valspeak?"
"Short for Valleyspeak, sir," Hazel said. "His cadence is off — 'Um, hut one, and, OMG, totally like hut two … .' His teams are penalized 78 percent of the time because the play-clock runs out before the snap."
"That sucks."
"Not really. Losing five yards 78 percent of the time is an improvement over Weeden."
The Cowboys (2-3) lost three straight games with Weeden. Romo's out until late November. The Cowboys face four weeks with Cassel. Losing all those games would mean a 2-7 record and no chance at the playoffs after Romo returns.  But if Cassel can win three of four, or even two of four, Romo would take over with a 4-5 or 5-4 record and still have a valid shot at redemption.
To call this next stretch of games "do-or-die" is like describing a scoop of chocolate ice cream as a brown mound of steaming stuff.  It's an accurate description, but you're under-selling.
Off Asides and Hazel fly into New Jersey for this afternoon's game. Unable to find a cab, we saddle a rat, ride to MetLife Stadium, and are now roaming the Cowboys sideline on ratback. Across the field, Robert De Niro paces the Giants sideline. I'm star-struck.
The Cowboys sideline is rowdy. I eavesdrop as Cassel summons the offense around him for a pep talk.
"All right, guys, my wife had a baby last week. A beautiful little girl.  She's adorable … tiny thing … oh, I wasn't going to do this (he stops to compose himself) … ."
JASON WITTEN: Awwww, do you have a picture?"
Cassel passes a photo around.
GAVIN ESCOBAR: She's precious.
TYRON SMITH: Look at those chubby cheeks!
CHRISTINE MICHAEL: You can name her after me.
CASSEL:  She's my fourth child. I only hope I'm as productive on the field with you guys.
WITTEN: You will be.
CASSEL: Okay, everybody, chubby cheeks on three: One, two, three, Chubby Cheeks! Yeahhhh!!!!
The offense sprints onto the field. I get the feeling Cassel is about to do a C-section on the New York Giants secondary. Sure enough, he completes his inaugural throw, a first down pass to Witten. A nice drive downfield stalls and results in a field goal. But Cassel serves notice: He knows his way around a football field as well as a vagina.
Hmmm, maybe it was immaculate conception. Cassel's aim is off on subsequent possessions. He throws a terrible pass in the second quarter. A Giants cornerback drops the ball or he would still be running.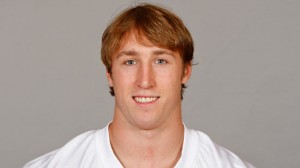 The only celebrity I see on the Cowboys sideline is Big Bird. Upon closer inspection it's Sean Lee.
"Hazel, what do you  say we sneak over to the Giants sideline at halftime and meet Robert De Niro?"
Crap, the Giants score a touchdown and take a 3-7 lead.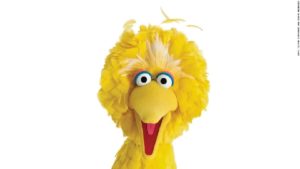 The Cowboys look dispirited. But Hazel yells "chubby cheeks," and the team peps up.
Cassel leads the offense to a field goal, and then a touchdown. The defense looks solid.  I'll be dipped if the Cowboys don't take a 13-10 lead into the locker room at halftime.
De Niro looks pissed off, but Hazel and I head over to talk to him.
OFF ASIDES: It's an honor to meet you Mr. De Niro. I'm a big fan.
ROBERT DE NIRO: Huh? Huh? Faster than you, you fuckin' son of a … I saw you comin', you fuck. Shit heel.
OA: Gosh, I just … .
RD: You talkin' to me?
OA: Yes.
RD: You talkin' to me?
OA: Again, yes.
RD: Well, I'm the only one here.
OA: Actually, I'm here. And Hazel …  and 90,000 fans … .
RD: Who the fuck do you think you're talking to?
OA: Uh, Robert De Niro.
RD: You talking to me?
OA: Is this a bad time?
RD: Listen you fuckers, you screwheads. Here is a man who would not take it anymore. A man who stood up against the scum … .
OA: Who are you talking to?
RD: … and the filth, the shit. Here is a man who stood up … .
OA: Okay, good luck with those Focker films, and we'll dish later. Go Cowboys.
Whew.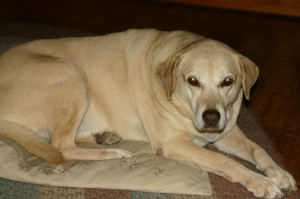 De Niro's a nice guy but a tad intense for Off Asides.
Hazel is traumatized.
So is Cassel.  He throws three interceptions on three consecutive possessions to start the second half.
Cowboys lose 20-28.
But Cassel shows promise, the defense is gelling, Darren McFadden looks like Emmitt Smith all of a sudden, and Dez Bryant will be re-joining the huddle soon.
Cassel can still win three of four games.
Then Romo returns and wins out. Playoffs. Super Bowl.
Chubby Cheeks!!!