OPENING SCENE: Overhead shot of downtown. Slow zoom. Sundance Square's red-bricked sidewalks bustle with filmmakers, actors, financiers, film freaks, tourists, wheeler dealers, and slick scenesters. It's the final day of the Lone Star Film Festival. Four days of films, parties, and schmoozing. Four days, man! It's like Woodstock without the hippies, music, and mud.
Off Asides sits on the sidewalk, back pressed against a brick wall, tears rolling down his cheeks.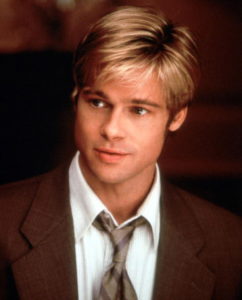 PASSING FILMMAKER: Wow, baby, you're great. No glycerin, right? I'm feeling ya. You're like a combination of Brad Pitt and Charles Durning. Got an agent?
OFF ASIDES: Well, I'm not … not … .
PF: You're not-not kidding. I love you, brother. Describe the scene.
OFF ASIDES: The scene? No, see, normally I'm home on Sundays watching the Cowboys game and writing Off Asides, the most insightful and comprehensive Dallas Cowboys column this side of Sulphur Springs and possibly the world. But I'm covering the film festival and can't do both. I'm torn between … .
PF: I got it! A six-minute short. Shoot whiz bang wrap. Hit the festivals, Sundance, Odessa, Pelican Bay. Parlay that exposure into a distribution deal. We'll call the flick … The Torn Man. No wait! The Man Who Was Torn. Or maybe Torn: The Man. You got any seed money?
OA: Well, I'm not looking to … .
PF: Wait! I've got it. Full-length feature. Imagine a sports blogger. He's sitting on the couch in his boxer shorts watching the game and writing on his laptop, slightly hungover and needing a nap.
OA: Yes, I think I got it.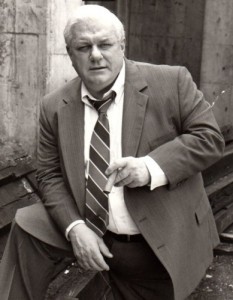 PF: He's in his mid-50s but still tall, dark and handsome in a short, paunchy and gray kind of way. His abs glean and ripple despite a diet of tamales, potato chips, and graham crackers.
OA: I got it.
PF: It's The Harder They Fall meets The Odd Couple. Except instead of a couple there's just you.
OA: The Odd Me?
PF: Little sizzle, lot of dizzle. Indie flick. Mid-level budget. You got an IRA you can cash in? I'll direct for my minimum salary. Throw in a few points on the back end and I work for scale. I'll clear all my belongings from my van, and we'll use the interior for the climactic love scene with the leading lady.
OA: I get a love scene with the leading lady?
PF: Well, the actor portraying you will.
OA: I thought I had the role. You liked my crying.
PF: I do, but your Q score is low. I see you more as a supporting extra.
OA: Oh. Maybe I'll just post a note saying Off Asides won't be published this week but will return next week.
PF: Alright. I feel you. I love you, brother. That crying scene you were doing when I walked up was heavy real. You, sir, can act. If you change your mind … .
CLOSING SCENE: The clickity clack of the filmmaker's ankle-high zip boots echo down the lonely, desolate street … .
[Editors Note: Ahem. Lonely and desolate? When the scene began you were on a crowded street.]
Hey, it was a long conversation. People went home. People do go home, you know.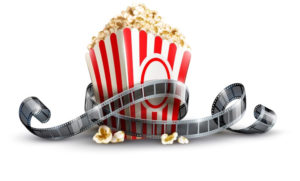 CLOSING SCENE CONTINUED: The clack of the filmmaker's boots fade to a whisper. Then a cry rings out. A cry that originates not only from the lungs of the journalist, but from the hearts of Every Man. A cry of hope, ambition, and wanderlust. A joyous shout wrapped around a golden dream.
OA: Stop!!! I'm in! Let's make a movie! Screw this podunk town. Hollywood here I come! Screw Off Asides! Screw everybody! See you on the silver screen, suckers!
CLOSING CREDITS: The journalist never made it to Hollywood. The filmmaker's van broke down at the Montgomery Street exit. Off Asides will return at its regular time next week. Go Cowboys.