Clint Niosi's
Captives of Sense
Clint Niosi's third album is 10 tracks of mostly instrumental experimental sounds soaring over the pulse of quiet guitar, sly keyboards, and cavernous, dramatic drums. Recorded on a tight schedule at his Fort Worth home following his score for the 2014 indie flick Her Wilderness, Captives of Sense brings the thirtysomething's meditative style and themes borrowed from literature together in a driving and mesmerizing way that feels boundless yet heavy.
On opener "Modern Ruins," a dirge-like song whose moody chords set up the album's atmosphere, Niosi's slow guitar strumming coupled with sparse keyboard lays the groundwork for what seems like a dark road ahead. On "I'm Checking Out," his low, haunting voice lives on the edges of dissonance and bubbles up before softly played keys take over.
The mild but no less psychedelic "Texas Snow Flurries" flips the script with an understated, soft melody whose title suggests its subject with a more easygoing attitude.
"Ubermensch," chiseled out of quiet, sparsely played strings and atmospheric synths, is a sardonic tale of a pedantic antagonist, who is "well on his way to becoming a saint."
"He knows how the world works / He'll show you a thing or two / He's counting the ways / He'll make your decisions better than you."
The album's finale, "I Can Hear Them Again," offers a return to Niosi's complicated, emotional landscape with an echoing piano that sets a rich, textured, and melancholy backdrop for lyrics about a person on the verge of insanity: "Can't tell who's an enemy / Can't tell who's a friend / They're inside me / I can hear them again."
The same controlled madness and brooding sounds slice through every song on this album. Niosi has created a tremendously evocative work with Captives of Sense, a pleasure worth every sharp pain it delivers. ­­–– Ian Maxey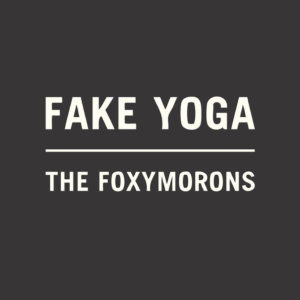 The Foxymorons'
Fake Yoga
There's a lot to like about Fake Yoga, the fifth release by The Foxymorons. Co-songwriters/bandleaders David Dewese and Jerry James recorded most of the 10 tracks themselves, and it sounds great. A few of the songs were laid down at The Echo Lab in Denton with Matt Pence (Centro-matic, Brave Combo, The Drams), whose Centro-matic bandmate, frontman Will Johnson, serves up some flawless if understated drumming. But the record isn't without major flaws, the biggest being the song sequence. You need a lot of patience to get to the good stuff.
The majority of the duo's alternating lead vocals recalls early Tripping Daisy (especially Bill) and The Kinks (especially Kinda Kinks). While Dewese and James are talented enough performers to tease the listener, the tunes at the beginning of the Fake Yoga don't do anything interesting.
Songs like "Sentient Creatures" and "Later, Alligator" build but seem to run in circles. There's more of the same on "The People," which features backward effects acting as the rhythm track. The minimal-chord cycle just goes nowhere. This kind of plodding makes the listener wonder if any of these tracks will have a catchy chorus or a full-on rock-out breakdown.
Well, that answer is a resounding yes on the seventh tune, "Hugs Drugs." With a friendly keyboard melody and stacked vocals, the band finally gets out of its monotonous rut. The album reaches a climax on "Permanent Frown," a stomper with a catchy descending guitar line that hints at what the whole record could have been. A little more than three minutes in length, the tune features a dramatic crescendo that allows the listener some long overdue head-bobbing. "Slow Geometry" and "Mixed Meds" end the record on a good note. "Mixed Meds" is four minutes long –– an epic on The Foxymorons' scale.
The sound of Fake Yoga is quite good overall. Johnson's drums pop and reverberate like they were recorded on the stage of an orchestra hall. The duo has come a long way from its lo-fi beginnings, but despite the great sound quality, the fault here lies in the songwriting. –– Eric Grubbs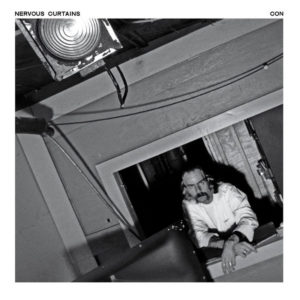 Nervous Curtains'
Con
Nervous Curtains has finally dropped its third album, Con, after laying it down more than a year ago. When the band's former label, Latest Flame, stopped putting out new records, frontman/keyboardist Sean Kirkpatrick, keyboardist Ian Hamilton, and drummer Robert Anderson chose to release the work themselves. I can't imagine why labels weren't knife-fighting one another for a chance to add Con to their respective rosters. The Curtains' new joint contains 10 tracks of unabashedly up-tempo indie gold.
Partly inspired by Afrobeat and funk, Hamilton and Kirkpatrick (who was also in critical darlings The Paper Chase) bounce melodic runs, squeaks, and sparks against Anderson's steady pounding. Tunes like "Hot to Survive the End of Time," "Progress," and "City of Hate" sound like the synth-schizoid of Devo mixed with the proggy darkness of Goblin. Despite the disjointed nature of the melodies and rhythms, you can't help but tap along to most of the songs.
Kirkpatrick's vocal delivery is unconventional and not recommended for Top 40 fans. He's not afraid to miss notes (which is not to say he doesn't hit a lot of them –– he does). If you liked what you heard from his days with The Paper Chase, his solo material, or the two previous Nervous Curtains records, Con is a welcoming continuation of his tradition of dissonance.
Throughout the album, his lyrics mainly focus on his progressive political convictions and his disenfranchisement with Texas politics. The former volunteer for the Wendy Davis campaign channels his anger and frustration into smart, sardonic wordplay. His political subject matter gets even more localized on "City of Hate," a tune about Dallas's dark political history.
Not all of his lyrics are heavy, though. In true hip-hop shout-out style, he name-checks "Bullet" (the Misfits' ode to JFK's assassination) and Pantera's Vulgar Display of Power in the same track, while he winks at the Bad Brains' positive mental attitude in "PMA," a song about psychomotor agitation.
Con is a great entry point for newcomers to Nervous Curtains. It's generally more approachable than their pervious releases. Fans responded so well to the more up-tempo material, the trio decided to continue down that path. In doing this, they've created a balance between their slower, more exploratory material. Now Nervous Curtains' catalog is vast and varied. –– Eric Grubbs