Hearing the news of David Bowie's death on Sunday made me think of actress Candy Clark, who grew up in Fort Worth, graduated from Trimble Tech, modeled in New York, moved to Hollywood, and starred alongside Bowie in The Man Who Fell to Earth (1976).
It was Bowie's first movie, and only the third for Clark.
Clark's previous movie, American Graffiti, had earned her an Oscar nomination. But then she got sick with hepatitis while visiting South America and went three years without making a movie. The vehicle with Bowie was important for both of their careers. Bowie, especially, was making a bold career move to branch out into film.
The world at large, however, was barely ready for Bowie the androgynous rock 'n' roll glam singer — much less the odd-eyed actor playing a space alien in a artsy, thought-provoking sci-fi drama.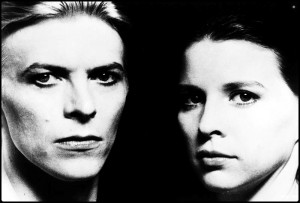 The movie pretty much tanked, barely recouping its cost.
Time, however, can ch-ch-change minds.
Today, on its 40th anniversary, the movie is viewed with far more appreciative eyes. Rotten Tomatoes currently gives the movie an 83 percent "Fresh" rating.
Film critic Roger Ebert wasn't much of a fan in 1976. He gave the movie 2.5 stars back then. But he'd changed his mind shortly before his death, writing in 2011, "As science-fiction films go, this is a unique one. It focuses on character and implied ideas, not on plot and special effects. It's very much a product of the 1970s, when idiosyncratic directors deliberately tried to make great films. A production of this style is almost unthinkable today; it's too challenging and abstract for the Friday night mobs and requires too much thought."
Clark is thrilled that audiences and critics caught up. She has nothing but fond memories of the movie and Bowie.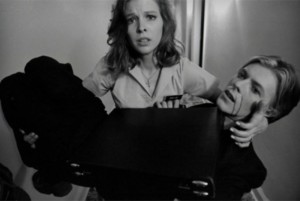 "We had such good times on that film," she told Fort Worth Weekly this morning from her Los Angeles home. "Great memories. Now, the film is getting it's following and becoming a cult favorite. But for years nobody liked it and nobody watched it. It was very much ahead of its time."
She tried to describe her feelings after hearing of Bowie's death a few days ago.
"The first thing that came to my mind was denial," she said. "He was doing all this work; a very energetic life he was living. It was totally stunning."
Bowie had recently debuted his Off-Broadway performance of Lazarus, a musical based on The Man Who Fell to Earth. The production has been playing to sold-out crowds since it debuted in November.
Clark had toyed with the idea of attending the debut performance to show support, but didn't make it happen. She'd hoped to catch up with Bowie if the play made its way to L.A.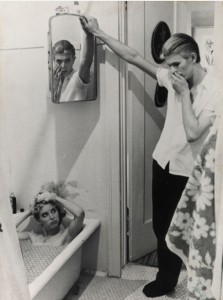 "I felt regretful I didn't attend and show up for him [in New York]," she said. "I try not to look back and beat myself up over it but I kind of do in a way."
Bowie, who also released new music videos and songs prior to his death, kept his health condition secret from the public. He let his art speak for him at the end.
Clark recalled seeing pictures of Bowie taken with the Lazarus cast on opening night, and wondering if he was feeling well.
"All the other actors were exuberant and happy," she said. "He kind of looked wistful in the picture and older than he should have. He's always had beautiful skin and beautiful hair, nice and thick. Now I look at the pictures and I can tell he was sick. Poor kid."
I could hear Clark crying over the phone.
"I wish I would have seen him one last time," she said.
The last time she saw Bowie was some years back in New York, she said. She cherishes the memory.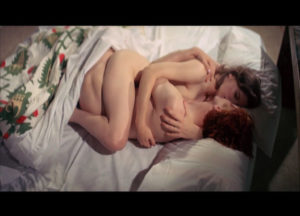 "I remember that he was real happy to see me," she said. "I don't remember what we talked about, I just remember the feeling that he was happy to see me. We sat in a restaurant and talked and hung out. I was really happy to see him. If I would have lived in New York I would have run into him more. Now I'll never see him again."
The public's reaction to Bowie's death provided comfort.
"Once he died, the whole world reacted in a very positive way," she said. "It kind of reminded me of the reaction when Princess Diana was killed."