A lot of folks would love to open their own brewery. Sure, they may be seeing the world through rose-colored glasses. I've talked to enough brewery founders (all of the local ones anyway) enough to know that there's a mountain of red tape to cut through, and nothing is guaranteed. Just ask recently shuttered FireWheel Brewing Co., Independent Ale Works, and, more recently, Bearded Eel Craft Brewery. (Bearded Eel is now Leaded Beer, a beer review and recipe blog.)
But for startups with the right model, timing, and (of course) great beer, North Texas is a potential goldmine. That makes it all the more peculiar that brewery openings in The Fort have been intermittent at best, especially compared with Dallas. Fort Worth's most recent additions (Panther Island Brewing and The Collective Brewing Project) recently celebrated their one year anniversary.
Springtime (April to May-ish) will offer Fort Wortheans another choice in the coveted pantheon of local craft beer breweries. Wild Acre Brewing Company promises to quickly become a local contender with a regional reach.
I know. That's a bold statement. But after visiting the nearly finished brewery off Lancaster Avenue and speaking with Wild Acre founder and former Ben E. Keith Company exec John Pritchett, I left feeling his game plan sounded as solid as the Steelers 1970s defensive line. (This won't be the last football reference by the way.)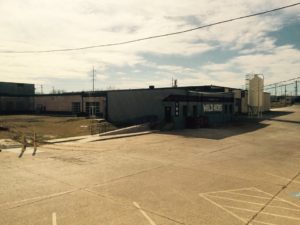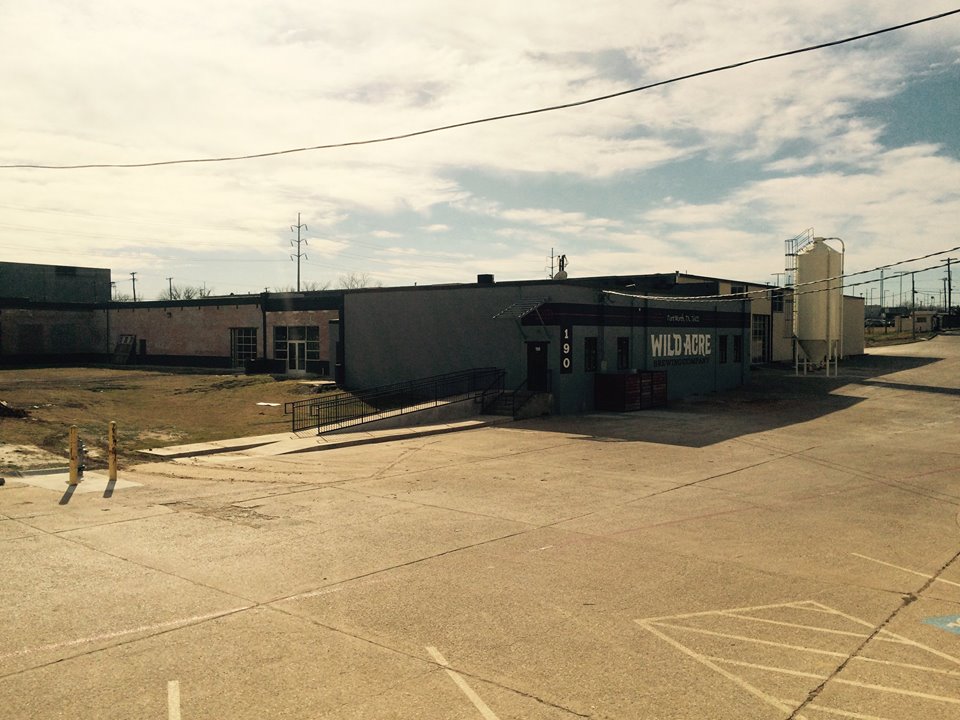 Pritchett comes to the brewing business from a different perspective. Most local professional brewers used homebrewing as the path to build craft beer credibility. But maybe that's just one of several paths. Pritchett has a background in beer distribution.
At a recent visit, the air was abuzz with the sounds of clanging pipes and electric saws. The facility, he said, used to be home to the Ranch Style Beans company. The 28,000-square-foot space is partitioned into office, brewery, taproom, and storage space.
The southeast partition will have a green space for live music and weekly taproom tours similar to what we've come to expect from Rahr and Martin House. And there is a lot of outdoor space, including a lush oak forest near the edge of the property. As a freight train slowly labored by, Pritchett noted something I was already thinking about. The wooded area enveloping one side of Wild Acre Brewing belies the fact that we were only a mile or two from bustling downtown Fort Worth. Wild Acre is a surprising bastion of nature in an otherwise concrete urban jungle.
In the brewery area, which will soon be home to a 10,000 barrel system, a large filtration system caught my attention. The cylinders and large holding tank will be used to filter Fort Worth's tap water into nearly pure H20.
"All the water that goes into our brew system or used for washdown will be treated with (purified) water from this tank," he said.
The extra step allows Wild Acre to control an important and sometimes overlooked variable in beer manufacturing — mineral content. The levels of impurities from city water fluctuates day to day. The filtration system will not only eliminate that instability but also allow minerals like salt to be added back in precise, controlled amounts. Pritchett still has his work cut out for him finishing the interior, but the brew system should be online in the coming weeks.
As far as his master plan for conquering the local market by storm, the founder is taking things one step at a time for now.
"There's no playbook in my top drawer," he said.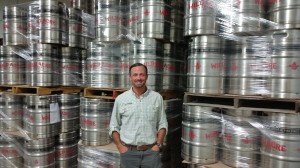 He's focused on hiring sales reps, including former Panther Island Brewing staffer Kristi "The Beer Whisperer" Wilson, distributors, and brewers.
Speaking of brewers, ever heard of Lagunitas Brewing Company? Wild Acre's master brewer Mike Kraft is a former Lagunitas brewer. By the way, love the last name Mike.
Kraft has assembled four flagship brews for Wild Acre's rollout, including an IPA, stout, wheat, and boch. Coming up with the final four was based on a "combination of factors," Pritchett said.
Kraft "wanted to brew things he had worked on at home and had always wanted to do," he said. "And there were styles we knew were trends in the market. After a lot of conversation, I said, 'OK, [Kraft], get after it.' "
The final products will be released in cans and kegs across North Texas and regionally soon after.
Most of the beers he described fall within the five to seven percent ABV range. Knowing what the folks at Martin House are brewing, for example, I asked if feistier beers would be a possibility in the future.
"There's always room for more alcohol content," he said. "I'm not against it, but we want to get these brands into development first."
So what made the former Ben E. Keith executive want to get his hands dirty in the brewing world?
Pritchett, who has lived in Fort Worth with his wife Alice and two boys John and Philip
for 16 years, admits his early years in the beer industry were a far cry from the world of beer festivals, taproom tours, and brewpub theme nights that he's getting into. Managing the Fort Worth region for Ben. E. Keith initially meant pushing Anheuser-Busch products. But in 2008, he said his company began distributing craft beer breweries like Sierra Nevada, Oskar Blues, and Dogfish Head.
Pritchett couldn't help notice the rapid growth of the new addition's sales. There was a pent up demand. All that these beers were missing was access to local markets.
"We took some goodwill trips to see these breweries," he recalled. "I told myself, 'These places are pretty cool.' The people working there seem to be having a blast."
And then there was the sheer density of craft breweries on the East and West Coasts. Pritchett asked himself how there could be so many breweries in one city and they're all growing.
"I started really thinking that I'd love to do this one day," he said.
He left his day job September, 2014 and has spent the last year-and-a-half making Wild Acre become a reality.
Far from being dreamy eyed, the Vince Lombardi of craft beer ended with a final thought.
"No matter where we end up we need to take care of Fort Worth first," he said. "I know I'll have to back up any sales with good customer service. You gotta go out, block and tackle, and do everything well."
On Tap this Week:
Trinity River Tap House Closing
I'm sure you've heard it by now. Trinity River Tap House is closing. The business has serious local roots going back 20 years. More recently, general manager Shawn Howell (himself a longtime figure in the craft beer world) oversaw the revamping of the sportsbar into a craft beer mecca with an enviable brew selection. And then there was the great food and, at least in my experience, top-notch service.
The gastropub's last day open is this Sunday. Take some time to visit the West 7th restaurant and pub one last time before it closes.
Trinity River Tap House, thanks for being such a bad ace place to hoist a brew.
On tap for next week is another profile of Panther Island Brewing. The Weekly spoke with Panther Island Brewing founder Ryan McWhorter last year for a cover story. I'll be exploring what's new at this hip Northside brewery.