Sally Majestic's Rate of Exchange
Sally Majestic's new album is interesting. Oh, sure. The musicality and performances are inventive –– the kind of musician's telepathy acquired by playing with your best friends for 15 years, in other words –– but it's interesting in that it almost functions as a career retrospective. This is because some of the tracks are updated versions of songs written at the band's inception, leaning next to songs as recent as two years old.
If you think a nine-song album featuring reworked material is a gyp, I guess you can curl up under the bombast of something like Mellon Collie and the Infinite Sadness. Maybe you need a zillion songs to justify the purchase of an album but not me. Nine is plenty, and in the case of Sally Majestic, that's enough space to leave an impression. Because even after 15 years, the band continues to find new ways to blend rocksteady, ska, and reggae with rock and jazz. To that aim, the band has beefed up its sound in the studio with the addition of horns and keyboards –– never to excess, mind you, but enough to make you roll your windows down and turn up your car stereo extra loud.
Of course, there are few jams about smoking weed here (this is a Sally Majestic album, after all), but my favorite track by far is the last one, a breezy, funked-up odyssey bearing the sunny doubled-vocals and clean guitars of AM radio greats –– the kind of vibe you hear in a song like Steely Dan's "Do It Again."  While the dialogue at the end of the track is a little distracting, it leads to a bonus song, itself a smooth, reggaefied summer cruiser. That Sally sold out of the 50 copies it printed for its 15th anniversary show recently is a testament to the band's enduring popularity, but it's easy to explain when you think about how good these songs really are. –– Steve Steward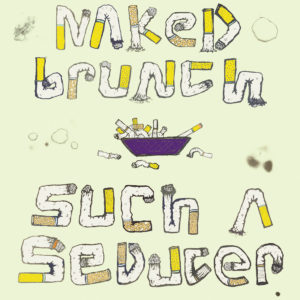 Mean Motor Scooter's "Naked Brunch/Such a Seducer"
Mean Motor Scooter is a badass live band. While the Fort Worth garage trio's 2015 self-titled debut EP hinted at the intensity the boys bring to the stage, the six songs on the disc failed to fully capture their chutzpah. This past weekend, the band released its new EP, "Naked Brunch/Such a Seducer," a pair of songs that nails the band's live sound.
Lead track "Naked Brunch" is a two-and-a-half-minute reverb-soaked adrenaline shot that would fit as perfectly on a Goner Records compilation as it would blasting over the P.A. of an Abercrombie & Fitch. Equal parts self-help anthem and barroom fight soundtrack, the song takes the boys from the stage and places them squarely between your eyes. Pin a medal on anyone who can keep from breaking down crying or punching the person next to him in the face by the time frontman Sammy Kidd's surf-rock-flavored solo kicks in two-thirds of the way through. The rhythm of the final 45 seconds is reminiscent of Rubberneck-era Toadies.
B-side "Such a Seducer" begins with the type of trashy guitar snarl you would expect from The Cramps' Poison Ivy Rorschach, setting the tone for Kidd's howling vocals. Bassist Joe Tacke and drummer Chase Friedman lay down a head-banging rhythm that paves the way to the "la-la-la" sing-a-long of the cut's final minute.
Clocking in at little more than five minutes, the self-produced pair of songs, which were recorded earlier this year between One Horn Studios (owned by Tacke) and Fort Worth's Green Audio Productions, represents a major step forward for the band when it comes to both songwriting and recording. ­–– Jasun Lee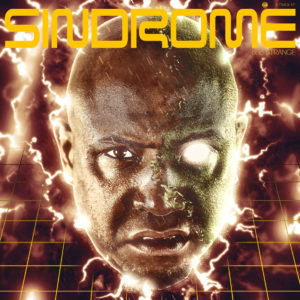 Doc Strange's Sindrome
A decade ago, Pikahsso, Picnic, and Tahiti were on top of the North Texas hip-hop heap. After PPT dissolved, Tahiti and Pikahsso continued under the name Awkquarius and became part of a YouTube series called Trap House, which also included rapper Doc Strange (Donny Sanders Jr.). Last year, according to the locally based music blog Stash Dauber and and e-mail exchange with Fort Worth Weekly, producer XL7, a.k.a. Ty Macklin from Alpha Omega Recording Studios on Lancaster, released a single, "Don't Get It Twisted," which featured Tahiti and Doc Strange. Now Doc Strange is preparing to release his debut EP on May 31. The eight-song recording is a sexy science-fiction thriller produced by Tahiti and released on Macklin's Sanction Records.
Weighing in at 27 minutes, Sindrome is conceptual, ridiculous, creepy, and fun. The recording is a theatrical production that features flashy guitar solos and synthetic symphonies from Fort Worth musician Taylor Pace. The speed and intensity of this music is a bit unnerving at first. But the narrative of this hip-hop opera is held together by Doc Strange's carefully crafted rhymes.
Opening track "First Kind" starts off leaning heavily on a layered, synth-heavy sound, with Doc Strange introducing himself by slowly rapping with a reverb effect on his voice. The album's standout track, "What is You?" has a similar sound, with interesting lyrics about a rapper struggling to identify himself in a country obsessed with ethnicity and social status.
"As time goes by / It feels harder to try / To truly define / How I feel inside," Doc Strange raps idiosyncratically.
On "Villain," the rapper's transformation into a supernatural being has started after an encounter with aliens. The production becomes unhinged, with atmospheric keyboards draped over intricate and heavy drumbeats. Doc Strange's rapping becomes much more dynamic. His abduction experience, as he explains, turned him into a guy who "leaves horror films giggling."
In "Special," he raps about feeling unique after being touched by space creatures. In addition to bizarre keyboard sounds that seem to be dissolving, "Special" also features the hint of a choir and creepy, affected backing vocals from Shaniqua Williams.
"Making Love" is all about doing the nasty in outer space. "You know it just occurred to me," Doc Strange raps. "Sexuality is energy."
Guided by a keyboard that sounds like an Atari 2600 trying to simulate a trumpet, the song, crammed with suggestive wordplay, is one of the most playful tracks on this EP.
But after our protagonist is abducted by aliens — which is apparently a wonderful, sexy thing — the story ends in tragedy. Our anti-hero ends up in the hands of an evil government in the title track and closer, "Sindrome." Another character shows up asking, "Do we have the subject restrained properly?" The saga ends with the EP's hero ball-gagged and being wheeled around like Hannibal Lecter. Nice. –– Jeremy Hallock
This story has been updated to include attribution to Stash Dauber.