The legal battle between the Fort Worth school district and former Arlington Heights High School assistant principal Joe Palazzolo is like the Energizer Bunny –– it just keeps going and going and going. And now it's going some more.
A Wise County jury awarded $2.4 million to Palazzola in 2014 after he filed a wrongful termination suit against the school district. School attorneys appealed the decision in 2015.
Judge Bill Meier of the Second District Court of Appeals in Fort Worth remanded the case for a new trial and cited "an error in the trial court's judgment," he wrote in a July 7 court opinion.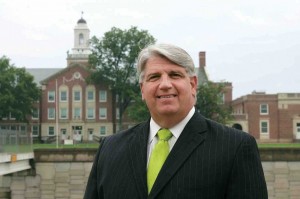 In addition to reversing the trial court's decision, the judge ordered Palazzolo to "bear the costs of the appeal."
Today, a school attorney sent a congratulatory notice to board members saying the appeals court has "ruled in the District's favor on appeal and has remanded the case back to the trial court for a new trial. This means that the district does not have to pay the plaintiff the former jury verdict amount of over $2 million and we get a new trial."