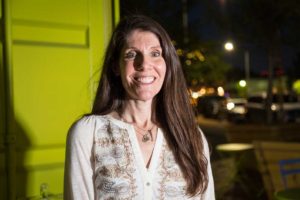 City Councilmember
Readers' choice: Ann Zadeh
Critic's choice: Ann Zadeh
Fort Worth has got a pretty boring city council these days. Where is the in-fighting? Where is the out-fighting? It's like we've elected nine jars of mayonnaise to rule us. At least District 9's councilperson Ann Zadeh supports all the right things: progressive urban design, better public transportation, complete streets, and every other cool project someone with a master's degree in city and regional planning might support. She also does yoga, probably owns a hacky sack, and likely knows her way around a craft beer menu. Sure, we wish she'd go full Jerry Springer on her fellow council folk once in a while, but we'll take a qualified, sharp, caring, and genuinely enthusiastic councilmember as a consolation prize.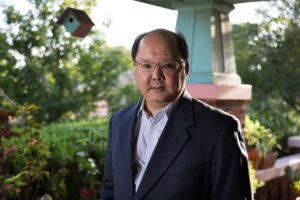 Journalist
Readers' choice: Bud Kennedy, Fort Worth Star-Telegram
Critic's choice: Scott Nishimura, executive editor, FW, Inc.
After a stellar 30-year career as a business writer at the Fort Worth Star-Telegram, Nishimura moved on to the Fort Worth Business Press in 2014 for a year and then took the reigns as executive editor of FW, Inc., a glossy that bills itself as the city's "premier business magazine." It's put out by the same publisher who gives us Fort Worth, Texas, that rag that likes to profile its advertisers (mostly rich white folks). But Nishimura's daily journalism background, combined with a keen nose for the business community and a lifetime of developing sources, helps give him lots of credibility. For instance, while a recent issue of FW, Inc. included the obligatory profiles of successful entrepreneurs, it also featured a critical look at the Tarrant Appraisal District.
Adopt a Pet
Critic's choice: Humane Society of North Texas, 1840 E Lancaster Av, 817-332-4768
The Humane Society has provided nonprofit animal rescue and adoption services for 111 years (or 777 dog years). A new four-legged best friend adopted via HSNT comes spayed/neutered, microchipped, vaccinated, de-wormed, heartworm tested, and vetted. Adoption fees are affordable, and on designated "Clear the Shelters" weekends each year, animals may be adopted at no cost. It takes a village of volunteers to support the shelter's operations, which include providing foster homes to pets when the shelters become too full. Adoption centers are located throughout Tarrant County, certain PetSmart retail locations, and the main branch on East Lancaster Avenue.
Neighborhood Group
Critic's choice: Stop 6: Sunrise Edition
It takes a lot of gumption and spirit to pull back a neighborhood from a slide into crime and poverty. While the Stop 6: Sunrise Edition Neighborhood Association faces some major challenges –– it is currently fighting to keep the neighborhood's historical designation –– its members are resilient and determined to make their streets and homes worth the city's investment.
Nonprofit Organization
Readers' choice: Camp Fire First Texas, 2700 Meacham Blvd, 817-831-2111
Critic's choice: Project-44, 419 Cherokee Lake Ct, Granbury, 682-253-4407
Sure, there's a lot of bad stuff going on in the world right now, but then there are organizations like this one, which make our community better without asking for anything in return. This faith-based organization run by Fort Worth residents Ben and Margret Fields does three magical things: Gives away cars (285 since 2008); gives away organic produce and eggs through its Project-44 farm in Granbury; and gives away free counseling services. It's kind of like feeding your mind and body while getting you where you need to go (with air-conditioning). Best part: The farm house — and the most amazing tree house you've ever seen — is now available for rent, complete with wild peacocks roaming the grounds.
Local Political Development
Critic's choice: Fort Worth school district's restroom policy, a.k.a. Pottygate
In April, the Fort Worth school district created a policy to require schools to provide a single stall restroom for transgender students or to allow the student to use the bathroom of the gender with which she or he identifies. The restroom policy was part of a much larger initiative to provide appropriate educational services to students who identify as transgender. But a lot of folks couldn't see beyond the stalls. Subsequent town hall meetings over the next two months were swamped by both transgender allies, who view the set of policies as helpful, and "concerned citizens" like Texas Lt. Governor Dan Patrick and Attorney General Ken Paxton, who took issue with the thought that counselors might be able to choose a student's confidentiality over a parent's right to access all of his or her student's information. The district ended up modifying the policy, which now allows transgender students' the right to accommodations but removes specific wording that might seem to deny parents access to information about their student(s)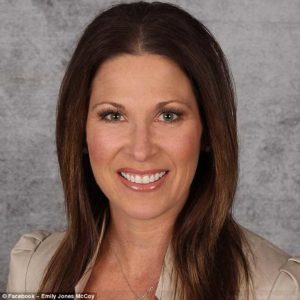 Sportscaster/Sportswriter
Readers' choice: Dale Hansen, WFAA/Channel 8
Critic's choice: Emily Jones, Fox Sports Southwest/Texas Rangers
She can absorb a postgame Powerade dousing with a smile, and that is likely on the heels of spending nine or more innings reporting from a camera well in the Texas heat. (She did it when she was pregnant, too.) Players like to talk to her because she puts in the time to get to know them and because she treats them like people. If you listen carefully to what Jones says, you'll find she really knows her sports, too.
Sporting Event for Family
Readers' choice: Texas Rangers
Critic's choice: Dallas Wings
What we love about a Wings game is that it works for every family. If your familial unit is full of sports fans, you'll all enjoy the high-level hoops. Being a women's pro league, it can inspire daughters and sons alike. And the WNBA draws a diverse crowd –– no matter what your family's race or orientation, you'll feel comfortable at the College Park Center on UTA's campus.
Athlete (Almost) Worth His/Her Salary
Readers' choice: Adrian Beltre, Texas Rangers
Critic's choice: Adrian Beltre
The heart and soul of the Texas Rangers, third baseman Adrian Beltre holds down the hot corner playing the type of Gold Glove defense he has built his career on. This season marked the final year of his six-year $96 million contract, and even with All World prospect Joey Gallo breathing down his neck, the 17-year veteran has shown no signs of slowing down. The Rangers rewarded the four-time All-Star with a $36 million extension that will keep him with the club through the 2018 season.
College Athlete
Readers' choice: Luken Baker, first base, TCU Horned Frogs
Critic's choice: Luken Baker
Baker passed up signing a contract with the Houston Astros after being selected in the 2015 Major League Baseball draft. Instead, the Gatorade High School Player of the Year set his sights on honing his craft at TCU. Baker's choice paid off, as he was named the Big 12 Freshman of the Year after finishing the regular season among the top 10 in batting average, walks, RBI, and on-base percentage. The 6'4" first baseman also got the job done on the mound, with a 3-1 record and 1.70 ERA, while striking out 41 in 47.2 innings.
Sporting Event for Bachelors/Bachelorettes
Readers' choice: TCU football
Critic's choice: Dallas Stars
Fort Worthians act like venturing across Loop 12 with any regularity is deserving of an icing penalty. However, there are some damn fine reasons single guys and gals should head east to break the ice with hot members of the opposite sex. Since the Dallas Stars have long been the underdogs when it comes to local media coverage (at least since the Stanley Cup years of the early '90s), the fans in Victory Green at American Airlines Center tend to be super-friendly, as if they're all part of a special club. Speaking of clubs, the Jack Daniel's Old No. 7 Club is always packed with hotties, even if your knowledge of hockey is limited to he-shoots-he-scores. Ticket prices are reasonable enough to keep heat-seeking wing-people up for the drive eastward, and don't forget that the team is coming off a 2015-16 playoff run. The biggest advantage of a Dallas Stars game? Only the guys on the ice get sent to the penalty box for hooking.
Underrated Pro Athlete
Readers' choice: Tony Romo, Dallas Cowboys
Critic's choice: Valeri Nichushkin, Dallas Stars
If we took our hockey as seriously as Chicagoans or Detroiters take theirs, Nichushkin's name would be on everyone's lips right now. The big right-winger from Chelyabinsk, Russia, saw his stock dip during a sophomore season largely lost to injury, but he rebounded in a major way this past season. Considering his drool-worthy offensive skills, toughness, and the fact that he's only 21, there's no telling how good "Nuke" could be for the Stars.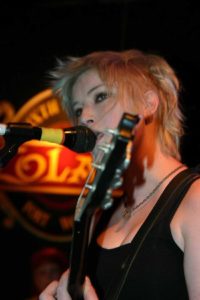 Hottest Local Celebrity (female)
Readers' choice: Shannon Osbakken, co-owner, The Bearded Lady
Critic's choice: Schuyler Stapleton, guitar/vocals, Bitch Bricks
The lead singer and guitarist for the all-female punk band Bitch Bricks wouldn't say it or even think it, but she is hotter than an open E chord through a Marshall stack turned to 11. The edgy, slightly geeky frontwoman with the adorable, squinty smile who describes herself on her band's website as a "sloppy bitch" will probably hurl after reading this blurb, but we're smitten. She simply oozes a cool sex appeal without trying, making her seem, well, even hotter.
Hottest Local Celebrity (male)
Readers' choice: Leon Bridges
Critic's choice: Bryan Wilson, The Texas Law Hawk
Criminal defense has, we swear, never looked as sexy as it does when the local boy next door who became an attorney comes screeching down Main Street at us in his $400 blue suit. The absurdist homemade commercials that made Wilson a YouTube sensation were a risk for a young lawyer in a conservative town, but we admire the set of stones it took to stake a claim and see it through … that, and his perfect hair. His indignant, impassioned gesticulations on our behalf make the men in our lives seem listless and vapid. Also, he looks like he probably has great abs.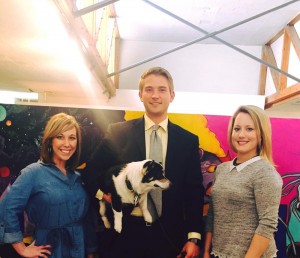 Radio Personality
Readers' choice: Justin Frazell, Texas Red Dirt Roads
Critic's choice: Shayne Hollinger, KFWR/95.9-FM The Ranch
Hollinger may be the most unusual on-air personality and music director that The Ranch has ever employed. His eclectic taste in music means that, while you're still going to hear the Randy Rogers Band and Pat Green five times an hour, you're also going to hear the Quaker City Night Hawks and American Aquarium. The Stephenville native began working in radio when he was in high school and started at The Ranch in the unattractive late-evening weekend shift, where he would sneak in a few deep cuts and tracks by news artists on his show, The Vault. People liked what they were hearing. In no time, Hollinger went from the nighttime shift to drive time and then to music director duties. He also brought back tracks by Willie Nelson, Waylon Jennings, and other core country musicians who have been phased out of most of the current radio market. The way he tells it, the heart and soul of the music matters more than genre.
Best-Kept Secret
Critic's choice: Whole Heart Yoga Fort Worth, Facebook.com/whyfw
This yoga movement was started earlier this summer by Fort Worth yogi Amber Shumake in response to the violence happening around the country. She teamed up with other instructors to provide free yoga classes across the city, especially at homeless shelters and addiction recovery centers. But Shumake says the nonprofit wants to serve everyone, with a goal to promote social change and peace locally.
Teacher
Readers' choice only: Meagan Bolton, 2nd Grade, Van Zandt-Guinn Elementary School
Tailgating Spot
Readers' choice only: TCU football
Sporting Event Bargain
Readers' choice only: TCU baseball
Use of Taxpayer Money
Critic's choice: AT&T Stadium
The controversial vote in 2004 to allow taxpayer money to be used in helping Jerry Jones build a new stadium for the Dallas Cowboys is looking to be a sold investment. The stadium opened in 2009, and Forbes magazine recently named the Cowboys as the most valuable sports team in the world, worth about $4 billion. Meanwhile, city officials are paying off its $300 portion of the stadium debt years ahead of schedule, which could save them loads of money in financing costs.
Podcast
Readers' choice: The Jerry Jonestown Massacre
Critic's choice: The Jerry Jonestown Massacre
Irreverent, riotously funny, and never kitschy, The Jerry Jonestown Massacre is a blend of off-the-cuff banter on topics ranging from sports to local music and whatever else enters the dark minds of co-hosts Dustin Schneider and Matt Stubbs. The three-year-old podcast runs every week and has built a sizable following of fans who prefer their entertainment uncensored and uncut.
Blog
Readers' choice: Fort Worth Mom's Blog, fortworth.citymomsblog.com
Critic's choice: Tanglewood Moms
As any sleep-deprived, overbooked parent will tell you, raising children is hands-down the hardest job on the planet. Luckily, there's a parenthood-minded resource where questions about babysitters, parenting, and pediatricians can be crowd-sourced with fellow parents. Updated weekly.
Place to Meet Real Fort Worthians
Readers' choice: the Near Southside
Critic's choice: Trader Joe's, 2701 S Hulen St, 817-922-9107
Trader Joe's organic, health-conscious, and imminently affordable food and drink brings out the kinds of folks we wouldn't mind the world knowing: eco-friendly, intelligent, and/or working class.