Awards shows are tedious affairs but the Grammys usually rock. Usually. Last night? Not so much. I wasn't feeling the 2017 Grammys.
First off, I'm fed up to here with Adele. She opened the show with a somber performance of "Hello." And by somber I mean deeee-pressing. That's no way to kick off a Grammy show. You might as well let Staind open with "Epiphany" while everyone in the audience commits hara-kiri.
Later in the show, Adele came back to sing another slow, plodding song to honor the late George Michael, who was more about uptempo and lively. Adele messed up the song in some slight way that I didn't notice, until she stopped her performance, cursed, then stopped the band, apologized for stopping the band, apologized for cursing, apologized to producers and fans, looked like she was about to cry, and said she wanted to start over.
Grow a freaking pair, for chrissakes, lady! Act like a professional. If every artist stopped mid-performance because something wasn't perfect, no show would ever end.
Adele was still not finished annoying me. Later, she won album of the year and pulled a Kanye West on herself. She interrupted her own acceptance speech to tearfully declare that Beyonce should have won the award. Later, Adele broke the award in half to give to Beyonce. To me, it came across as ungrateful to the Grammys, histrionic, and kind of weird.
The online banter today is all about how Adele showed class by making the band start over, and how she selflessly trumpeted the wonderfulness of Beyonce at her own expense. Gag me.
As usual, I'm out of step with the masses.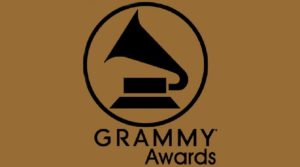 The collaboration between Metallica and Lady Gaga seemed interesting in premise, but the sound crew in charge of the year's biggest night in music somehow forgot to turn on James Hetfield's microphone. Oh well, Gaga sounded great. Thankfully, Hetfield didn't start blubbering and ask to sing the song over again. He just ran over and sang on Gaga's mic like a pro.
One of our Fort Worth natives got a chance to bask in the national spotlight. Maren Morris won the Best Country Solo Performance trophy for "My Church," and gave a sweet acceptance speech. She's a talented artist and we're proud to claim her. However, she is in her groove when singing ballads that don't require (pre-crack) Whitney Houston flourishes. Leon Bridges, another Fort Worth artist, has a great personal style, but he is not going to win any sing-offs with John Legend. Likewise, Morris was dangerously close to being blown off the stage during her duet with Alicia Keys. The song "Once" started to resemble a vocal contest, and it was clear that Keys would win that battle with ease. Her voice soared higher, effortless, amazing. Morris has a warm voice but she's no high-wire artist like an Aguillera or a Clarkson or even a Keys. Midway through the song I got the feeling that Keys backed off to keep from overshadowing Morris, (a truly class act if true) otherwise Morris would have disappeared from sight in front of millions of people on live television. Here's the video if you want to check it out.
I'm a Bruno Mars fan. He usually steals the show during these events, but even he was lackluster. His performance of "That's What I Like" was OK, but I'm getting a little tired of the tracksuits and tennis shoes that Mars and his small crew of backup dancers and singers are wearing these days. I expect something flashier from my pop stars than the same wrinkled warmup suit that I'm wearing while lying on the couch and scratching my ass.
Also, I'm no feminist, but even I think Mars' lyrics can be offensive. "That's What I Like" contains these lyrical jewels:
I got a condo in Manhattan
Baby girl, what's happenin'?
You and your ass invited
So gon' and get to clappin'
So pop it for a pimp
Pop it for me
Turn around and drop it for a pimp
Drop, drop it for me
Later in the song, Mars promises champagne and strawberries to the girl, but not because he is sacrificing anything to make her happy. He's offering champagne because "lucky for you, that's what I like."
I've always been too nice to women. They take advantage of me. I should start calling them ho's and slapping their asses more often.
As for the rest of the show, nothing really lived up to the hype. The lights, stage, and technical brilliance of Beyonce's performance made for excellent eye candy, but the song, a recitation really, wasn't very exciting.
Ed Sheeran remains the most boring performer in modern pop history.
Waylon Jennings-wannabe Sturgill Simpson still makes me want to puke for some reason. I know he's moved past his Waylon phase and is writing impressive, original material from what I've read. But I"m still trying to un-see his recent SNL performance when he stomped around the stage with his jaw stuck out, strummed his guitar like he was punching a terrorist, and then threw his perfectly good guitar on the ground for … I don't know what. It was funny, though.
Keith Urban and Carrie Underwood did a duet and were glossy, polished, and syrupy sweet – you know, just what you expect from country-and-western performers. WTF? They actually made me miss Simpson for a milli-second.
Katy Perry managed to make a white pantsuit look super sexy while she sang "Chained to the Rhythm" and made subdued political statements.
There was nothing subdued about the politics of A Tribe Called Quest, whose band includes Muslim members. Joining them onstage were Anderson Paak, Consequence, and Busta Rhymes, referring to Donald Trump as "President Agent Orange" while performing "We the People." Their attack on racism and hate-mongering rang true, especially on the chorus and their final cry of "Resist!"
I don't want to listen to celebrities preach about politics in speeches. I would rather them to include it in their art.
Good ending to a relatively bad show.
Better luck next year, Grammys. Don't worry, I'll be watching yet again.