My annual Academy Awards tailgate party is struggling. I didn't invite anyone, so nobody showed. Also, I sold my truck and no longer own a tailgate. In other words, I'm sitting on the couch in my sweat pants waiting for the Academy Awards to start.
There was a time when I anticipated the Oscars broadcast. The magic dissipated after I quit going to movie theaters, preferring to catch flicks on cable, online, and in the comfort of home. This means waiting a year or two or even five or six to see a movie. That's cool, I'm in no hurry. Earlier today, I watched Ricki and the Flash on HBO. I enjoyed the movie and didn't care that it was two years old.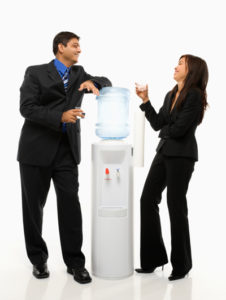 I try to imagine how my life would have been different had I seen Ricki and the Flash upon its original release. The only thing I come up with is that I could have made a clever comment at the office water cooler, which might have impressed an office hottie, and then I might have won her hand in matrimony and settled down to start a family. I could have been a father.
I have all kinds of clever comments I could make about Ricki and Flash right now but nobody cares anymore. Water cooler talk must be current and hip. Ricki and Flash are so 2015.
Oh well, I hate kids.
I haven't seen any of the movies nominated for Best Picture but my bank teller gave me a thorough review of La La Land the other day.
"A waste of two hours," she said. "I was so disappointed."
My bank teller loves musicals. She also likes G ratings. She won't watch R movies because of language and violence. La La Land is PG-13 and so she risked it.
"The language and violence weren't bad," she said. "But the actors couldn't sing or dance very well."
She had to rush home from the theater and watch Seven Brides for Seven Brothers on VHS just to remove the stain of La La from her eyes, she said. I'll take her word for it.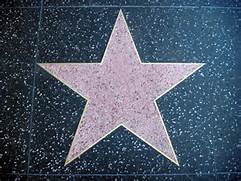 Another reason the Oscars don't cut the mustard is the lack of star power. This year's nominees for Best Actor and Actress don't exactly scream Hollywood royalty.
Casey Affleck — Ben's little brother with the monotone voice and serial killer eyes. I'm pretty sure he's a cannibal. The only thing I remember him in was The Assassination of Jesse James by that Coward Robert Ford (2007). Whoever came up with that title should be assassinated.
Andrew Garfield – One of the Spidermans, I think.
Isabelle Huppert – Been around forever. Can't think of a thing she's ever been in.
Ruth Negga – Who?
Emma Stone – Surely a wonderful person but not my idea of a leading lady. I see her more as the leading lady's best friend's quirky roommate.
Without having seen the movies or caring about the actors, the only reason to watch the Academy Awards is to glean information so that I might experience a life-changing water cooler moment. I envision how that might go:
HOTTIE NO. 1: I am so glad that La La Land did/didn't win.
HOTTIE NO. 2: Ya.
ME: I watched the show. It was dope. My bank teller says the La La Land people don't sing or dance very well.
HOTTIE NO. 3: You're clever and current. Let's all go to my apartment for drinks and whatevs.
HOTTIE NO. 4: Ya.
My editor thought it would be a good idea for me to write about the Oscars after my recent review of the Grammy Awards scathed the music industry, mesmerized a nation, and earned a Pulitzer Prize in the "Under-Researched Self-Important Blather" category. It's easy to write about the Grammys. I love an awards show that downplays awards and speeches in favor of showcasing great musicians in live performances.
What can the Academy Awards do to top that? Ask Ruth Negga and Andrew Garfield to improvise a scene from Loving Spiderman? Trot out Casey Affleck and Isabella Huppert on stage to do a cold reading of Liz Taylor and Richard Burton's classic Who's Afraid of Virginia Woolf?
The show could be great. It airs at a time when most sporting events and TV shows are in off season. With little competition for viewers, and with a room full of creative people, you'd think the Academy could come up with an entertaining show that would steal ratings.
Nope.
The Academy Awards means three hours spent watching mostly unknown, behind-the-scenes movie people accept awards for work I haven't seen and give thanks to their friends and family, who I don't know.
But the show is about to begin and I am keeping an open mind. And by that I mean I am getting another Budweiser.
Justin Timberlake kicks things off with a big dance number, then Jimmy Kimmel comes out to host. He is the perfect choice. The old folks say, "He's no Bob Hope." I'm old enough to remember Hope reading stale jokes from cue cards with all the urgency of someone appearing at the grand opening of a kolache shop. Bob Hope was no Bob Hope.
Kimmel's opening monologue is funny but unspectacular. He kids the nominated actors, who are all sitting up front and playing along. But how do you make jokes about actors you've never seen in movies you didn't watch?
Kimmel tries gamely. His best joke is pointing out how Garfield lost 40 pounds for his movie role, an "astonishing physical transformation that hasn't been attempted since … every actress in every role ever."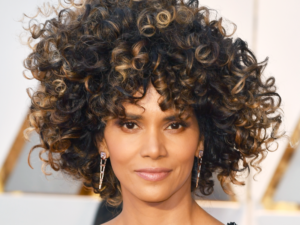 The camera pans the crowd and I see a bunch of mostly average looking schmos in ill-fitting tuxedos and glitzy dresses. The iconic movie star is a dying breed. Denzel Washington, Halle Berry, Charlize Theron, Salma Hayek, Gosling, and a few others in the crowd still have It, but the room is generally missing the otherworldly presences so gorgeous and charismatic that you imagine they fell to Earth from another planet.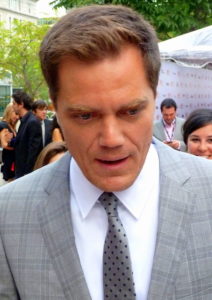 If you saw Michael Shannon, Lucas Hedges, Viola Davis, Dev Patel, or half the other 2017 nominees while standing in line at the grocery store, would your heart skip a beat? Would you even be willing to lose your place in line to go ask for an autograph?
There are myriad reasons for the decline in movie stardom. Movies themselves are waning. The audience between the ages of 18 and 39 has declined in recent years. More entertainment options abound: video games, cable TV, online. Movie ticket prices have escalated. And actors are much better at acting. Audiences are more aware of quality acting. Being extraordinarily beautiful or handsome isn't enough anymore. Some actors lose out on roles because they are too gorgeous for audiences to believe.
Kimmel's surprisingly safe jokes end and the awards begin. I've heard there is going to be a 45-second rule for winners. Speak longer than 45 seconds and you will be played off the stage with music.
Apparently, that was a rumor. The night's first winner is Mahershala Ali for best supporting actor in Moonlight. He takes his time getting to the stage, stopping to hug someone and to shake hands with Jeff Bridges, who was up for the same award but was perhaps too high to realize it. Ali gets to the stage finally and takes time to button his jacket, hold a dramatic pause, and then thank a long list of people, including his high school teachers. He cries. He thanks cast and crew. Rattles off a list of names nobody knows. Thanks his manager. The academy. His wife. He mentions his newborn daughter. He thanks the cast and crew again. WTF? Where the hell is that 45-second buzzer?
The award for best makeup goes to three gray-headed old guys with great hair and bad accents. The first one says he has waited 50 years to talk and by god he's going to talk. He encourages people to support movies and "beautiful people." All three winners take a turn at the microphone. Finally the music begins playing long after 45 seconds.
The next award is for costumes. It dawns on me that I'm spending my Sunday night watching strangers walk to a stage and talk while I begrudgingly count how many seconds it takes to play them off stage. Believe it or not, this loses its thrill after a while. I could be wasting my time in so many better ways.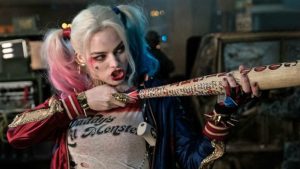 We're halfway through the show and the highlight for me so far is a 2-second video clip depicting Margot Robbie in her Suicide Squad costume. It dawns on me that I could just google Robbie on Images and spare myself the boring speeches.
Despite my open mind and plentiful Budweiser supply, I make an executive decision to change the channel, thereby bringing this column to an abrupt end. It's only fair. Music should have begun playing me off about seven paragraphs ago.
P.S. I wake up this morning to see the morning news shows talking about Warren Beatty and Faye Dunaway screwing up and naming an incorrect winner. This proves my point. One screw-up by a couple of old Hollywood icons is more interesting than the other three hours of stuff with today's boring stars.
Somebody stick a fork in the Oscars. What began as a private, invitation-only affair for Hollywood types should go back to that.