Customer Service
Readers' choice: Perfect Touch Day Spa, 3023 Bledsoe St, Ste 103, 817-870-3610
Critic's choice: Brittany Elkins, Hollywood Feed, 6200 Camp Bowie Blvd, 817-570-6001. When it comes to our four-legged friends, you want advice from someone personally invested in keeping animals happy and healthy. At the Camp Bowie Hollywood Feed, assistant manager Brittany Elkins brings every bit of her training, knowledge, and background in pet health, behavior, and nutrition to each interaction with customers. Whether it's raw goat's milk to fix ear issues or identifying common food allergies, she will cheerfully work toward a solution. She's the first to drop to the floor and give the ear scratch and the snuggle that is the mark of great customer service to Fido and Fluffy.
Hair Salon
Readers' choice: Nova Hair Studio, 12400 Timberland Blvd, Ste 104, 817-337-8686
Critic's choice: Goldwaves, 5137 El Campo Av, 817-731-8888. If you look down El Campo, just off Camp Bowie Boulevard, you are bound to spy well-coiffed women and men exiting this converted bungalow-turned-salon. You won't find a stack of rotating rental stations and kids just out of beauty school at Goldwaves – there isn't much turnover in the staff of stylists, colorists, and estheticians, who are all talented and experienced. What you can count on is an offer of a glass of wine or lemon water, a professional who actually listens to your needs and concerns, and the great feeling of money well spent on your way out. For clients with special needs, including cancer-related hair loss, Goldwaves provides real solutions and custom hairpieces, not upselling.
Barbershop
Readers' choice: Floyd's 99 Barbershop, 2600 W 7th St, Ste 138, 817-870-0432
Critic's choice: The Boardroom Salon for Men, 2861 W 7th St, 817-882-8806. The Boardroom Salon for Men is the quintessential retreat for the discerning gentleman. Simple trims feel like relaxing getaways. Enjoy a complimentary beer or polish up your pool game while awaiting a shave or haircut. You'll find a full range of services here: facials, waxes, massages, manicures, and hot lather shaves. And if you're in the mood to treat yourself, spring for the Benchmark, which includes a hand treatment, hot towel, scalp and facial massage, and arm massage.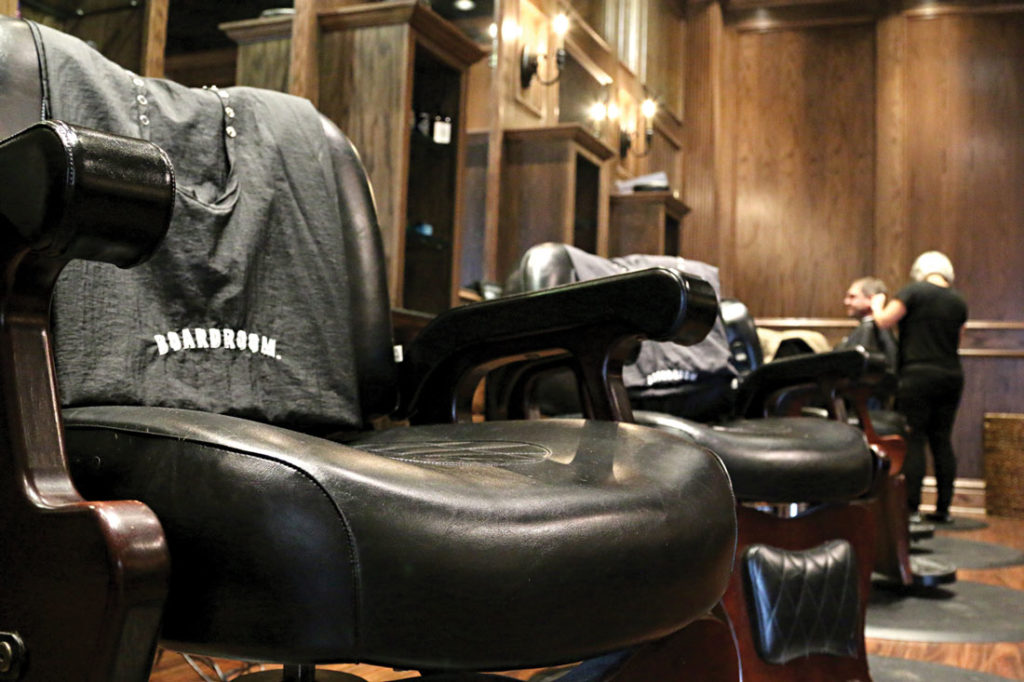 Tattoo Parlor/Artist
Readers' choice: Fade to Black Tattoo Company, 209 S Jennings Av, 817-878-4349
Critic's choice: Ink817 Tattoo Co., 3204 Camp Bowie Blvd, 682-760-3251. Putting ink to skin requires a skilled hand and an artist's eye. Ink817 proprietor Josh Gonzalez has 23 years of tattooing experience and recently put it to use when he opened his first brick-and-mortar location near the Cultural District. The space and equipment are as clean as the lines of his staff's inkwork. You won't find stock images of barbed wire and tribal symbols adorning these walls, but you will find consummate artists who will patiently guide you along the journey from concept to permanent body art.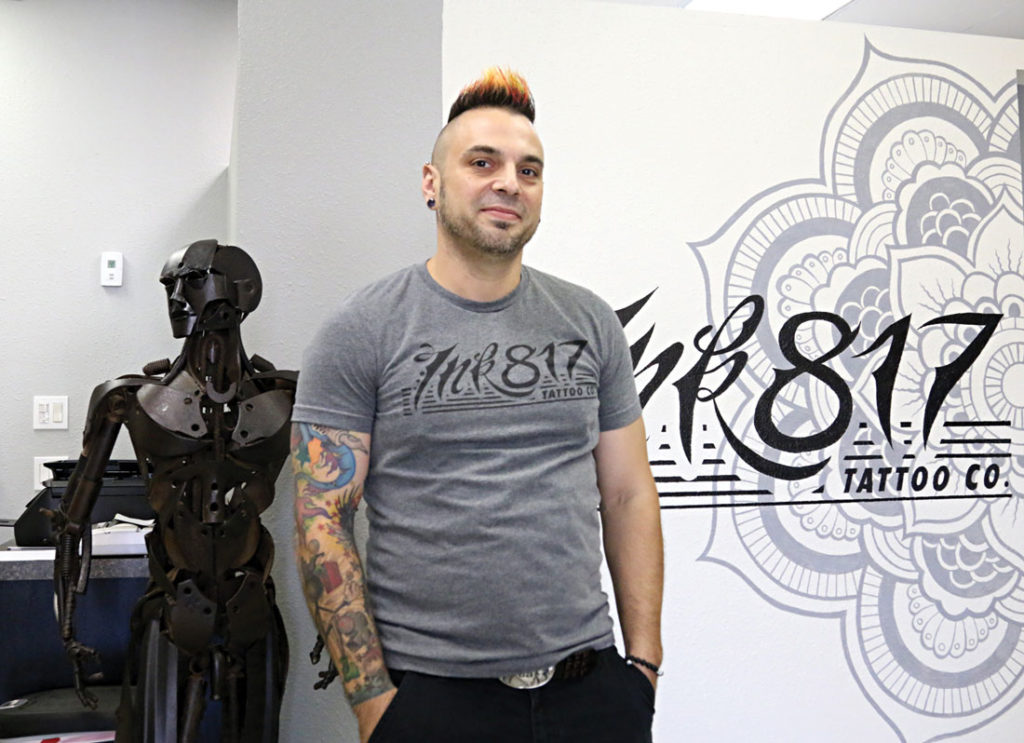 Head Shop
Readers' choice: Fusion Hookah Lounge and Smoke Shop, 2205 W Berry St, 817-921-284-5500
Critic's choice: EZFumes 2 E-Cigarettes & Vapor Store, 3467 Bluebonnet Cir, 817-615-9995. Super-friendly, knowledgeable employees make this a great place to get your smoke on at 4:20, 2:40, or whenever else cold chillin' calls. Pipes, vapes, bongs, and all the accessories are sold at reasonable prices. But for purists who enjoy the simple pleasure of rolling and smoking a joint, a head shop is often judged by one simple thing –– how much does it charge for a standard orange pack of Zig-Zag rolling papers? EZFumes2 sells them for a mere $2 a pack. Bluebonnet Circle reconstruction might create a minor inconvenience for a while, but getting to this shop is worth the trouble.
Liquor Store
Readers' choice: Spec's Wine & Spirits & Finer Foods, 4720 Bryant Irvin Rd, 817-423-8400
Critic's choice: Total Wine & More, 5200 S Hulen St, 817-292-2503. Yes, it belongs to an evil corporate behemoth, but all the deserving locally owned stores have already won this category and this chain is awfully hard to beat in terms of selection. Whether you're looking for the latest beer by any of Texas' multitudinous craft brewers or a moscato passito di Pantelleria from an island off the coast of Africa, this large, clean liquor emporium has you covered.
Bike Shop
Readers' choice: Bicycles Inc, 5125 Granbury Rd, 817-292-2911 (3 other locations in Tarrant County)
Critic's choice: Mellow Johnny's Bike Shop, 4801 Edwards Ranch Rd, 817-821-4780. Younger cyclists and fans of the finer things will be instantly drawn to the layout and upscale feel of Mellow Johnny's. The bike selection is mostly road- and mountain-based with inventory catering to the casual cyclist all the way to the hardcore racers. Johnny's convenient location on the Trinity Trail –– where many local cyclists go –– has made his place a staple of Cowtown cycling culture. They also house Pedal Hard Training upstairs if you're really serious about torturing yourself, or if you want to ride indoors during the winter months. Older gearheads will be pleased with the friendly and relaxed disposition of the staff. You're likely to get a smile from Sully in the service department, which boasts impressive turnaround times for competitors or recreational types needing tune-ups or rebuilds. And you'll appreciate Matt at local events under the shop's tent giving away free air, wheel checks, and good vibes.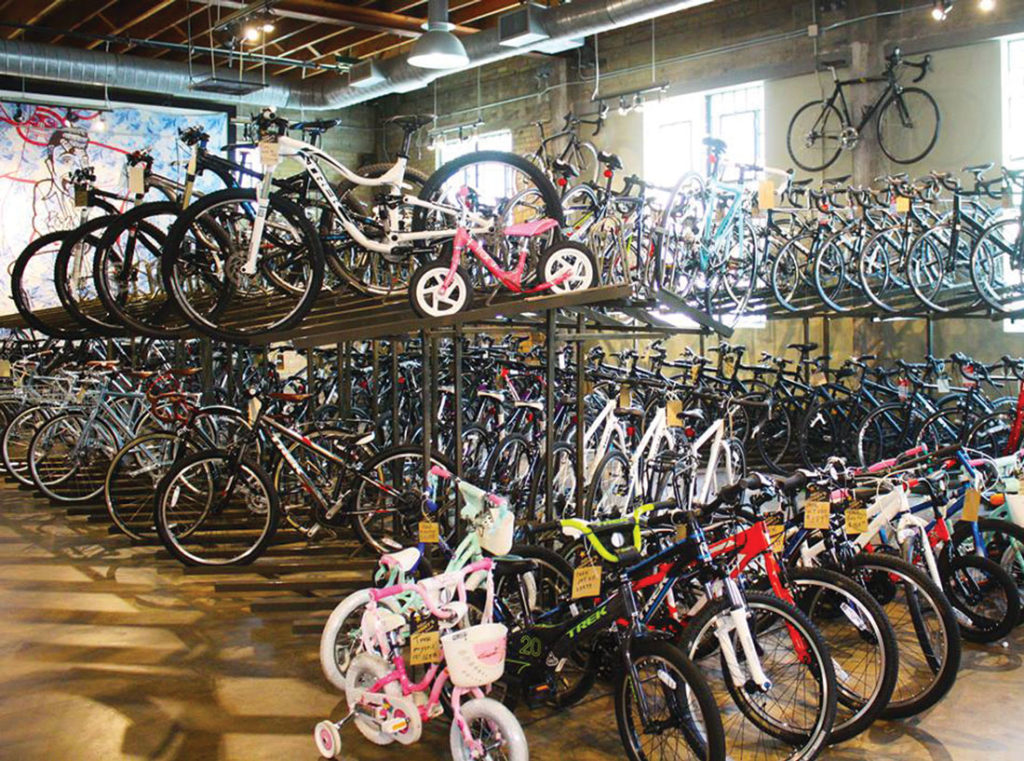 Gym or Health Club
Readers' choice: Inursha Fitness, 525 Bailey Av, 817-332-7554
Critic's choice: No Limit Crossfit, 1800 McPherson Av, 682-429-9368. This sweat factory doesn't feel "crossfitty," which is why the gym has gained a following. The facility offers five classes on most weekdays and two classes for guests seeking open gym time. There are two kids' crossfit classes per week, and each Saturday morning a free community class is offered. Specific Olympic lifting programs are available for those looking to improve their snatch or clean-and-jerk maneuvers. Members also love co-owners Wade and Natalie Sisk, the wedded ownership team and head coaches. As a former TCU offensive lineman, Wade teaches and coaches Fort Worth school district students. Natalie uses her master's-level kinesiology knowledge to encourage proper form, rehabilitation, and injury prevention — all too common oversights at other crossfit joints. No-contract rates are $170 per month for standard memberships or a $130 reduced rate for teachers, police, firefighters, and military men and women.
Skate Shop
Readers' choice: Index Skateboard Supply, 2956 Crockett St, 817-887-9779
Critic's choice: Index Skateboard Supply. Index moved from the suburbs to the West 7th corridor, but it still has all the gear you need to shred, from clothes and shoes to a big selection of decks, trucks, wheels, and grip tape. Plus, store employees put on scene-building events like the annual Open Streets skate jam on West Magnolia Avenue.
Vape Shop
Readers' choice: Metroplex Vapor, 9100 N Fwy, Ste 108, 817-750-0369
Critic's choice: EC Vape and Smoke, 6601 Watauga Rd, Watauga, 817-788-4608. EC has your favorite brands of juice and accessories, and its flavor bar is a great place to sample. In general, EC is a fun place to chill, whether you're new to the lifestyle or a seasoned pro at making huge, kickass clouds. There's even the Coil Club that meets on Sundays and Wednesdays and teaches you how to safely build coils, the part that vaporizes the liquid.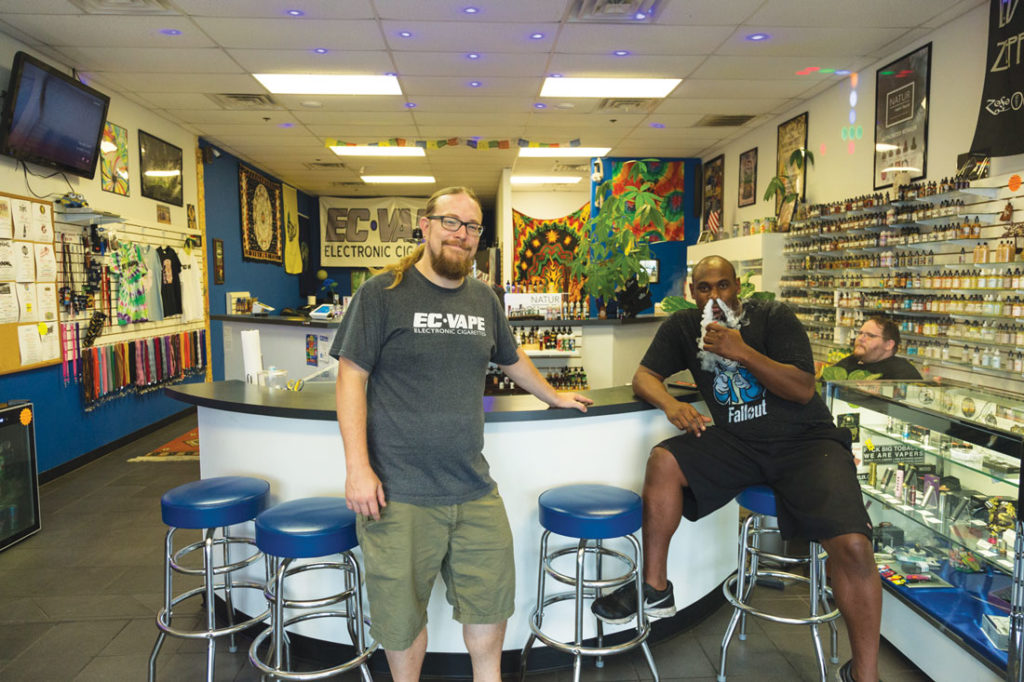 Mechanic
Readers' choice: Michael Mahon, Christian Brothers, 7333 Oakmont Blvd, 817-489-9110
Critic's choice: Cowtown Rover, 3958 W Vickery Blvd, 817-731-3223. Some businesses say they treat the customer like family but act like they despise their relatives. That's not the case at locally owned and staffed Cowtown Rover. Sam, Debbie, and Josh treat each client who comes through their door as a VIP, even if it's a first-time visit. If you have a Land Rover or BMW, you can expect top-notch service, fair and honest dealings, and mindfulness of budgets. Stranded and need a ride back to the office? Need car-buying advice? Have an unusual problem the dealership didn't resolve? The crewmembers at Cowtown Rover have you in their very capable hands.
Gift Shop
Readers' choice: Ephemera, 1208 W Magnolia Av, Ste 104, 817-382-8238
Critic's choice: The Funky Monkey, 9543 Sage Meadow Tr, 817-741-6677. The Funky Monkey (subtitled "gift boutique and pretty things") has all sorts of feel-good goodies. There are the traditional crucifixes and positive affirmations, like the sign reading, "Today, choose joy," if you're in need of encouragement. You'll find tchotchkes for the wall, for your bookcase, or for no reason at all. There are essential oils, jewelry, and clothing –– including the totally necessary but irreverent t-shirts ("But First, Wine," or a picture of Jesus raising his hands in a blessing, captioned "Caffeine Saves"). If you're a dog lover, Funky Monkey is packed with things that make it clear you love your pooch. Bottom line: You're going to find a whole bunch of stuff that you never knew you needed but probably want.
Courier Service
Critic's choice: Favor, nationwide. This dependable delivery service stands out because of its up-to-date technology, easy to navigate website, and extremely user-friendly app. And sending regular texts to keep you informed about the whereabouts of your package is a nice touch.
Place to buy:
Used CDs/Records
Readers' choice: Doc's Records and Vintage, 9522 Camp Bowie West, 817-732-5455
Critic's choice: Doc's Records and Vintage. Even if you don't find new tunes to take home with you, Doc's is a blast to visit. Their inventory of new and used records, tapes, CDs, and just about every other medium is huge, and they're quick on their social media for when they get something interesting in stock. In addition, they regularly do in-store shows, and there's also a good selection of refurbished stereo equipment for sale, as well as a separate room full of vintage clothes and knickknacks.
Furniture
Readers' choice: Simple Things, 7401 W Vickery Blvd, Ste B, 817-332-1772
Critic's choice: Domain XCIV, 3100 W 7th St, 817-336-1994. Domain's Cultural District showroom looks as if it was plucked out of a posh New York or London neighborhood –– full of color, unique conversation pieces, and brands you can't get anywhere else in town, like Lillian August, Vanguard, Theodore and Alexander, and more. Domain offers far more than just furniture, but if you're looking for the perfect piece to tell your story, its friendly, knowledgeable staff can guide you in the right direction.
Toys
Readers' choice: Toy Works, 6333 Camp Bowie Blvd, Ste 228, 817-737-8697
Critic's choice: Toy Works. We all cried a little when Ms. Molly's Toy and Candy Shop closed a few years ago, but then we just went up the street to Toy Works. This place has all the regular dolls and games the big stores have, but its real drawing power is in its collection of great books, puzzles, off-beat toys you won't find elsewhere, great science-y stuff, and a whole lot of doohickeys that make even a tough-guy reporter wish he were a kid again.
Musical Instruments
Readers' choice: Guitar Center, 5250 S Hulen St, 817-423-3800
Critic's choice: Zoo Music, 3409 Indale Rd, 817-377-4411. Zoo is kind of the gold standard for local instrument shops. The price tags might seem high, but Zoo carries quality used gear from tons of makers, and the staffers are fair negotiators who are incredibly knowledgeable –– their guitar geekery is as storied as the Stones' Exile-era girlfriend sharing. With its staggering inventory of vintage guitars, basses, drums, keyboards, amps, pedals, strings, picks, and PA equipment, Zoo has everything you need to achieve your rock 'n' roll fantasies.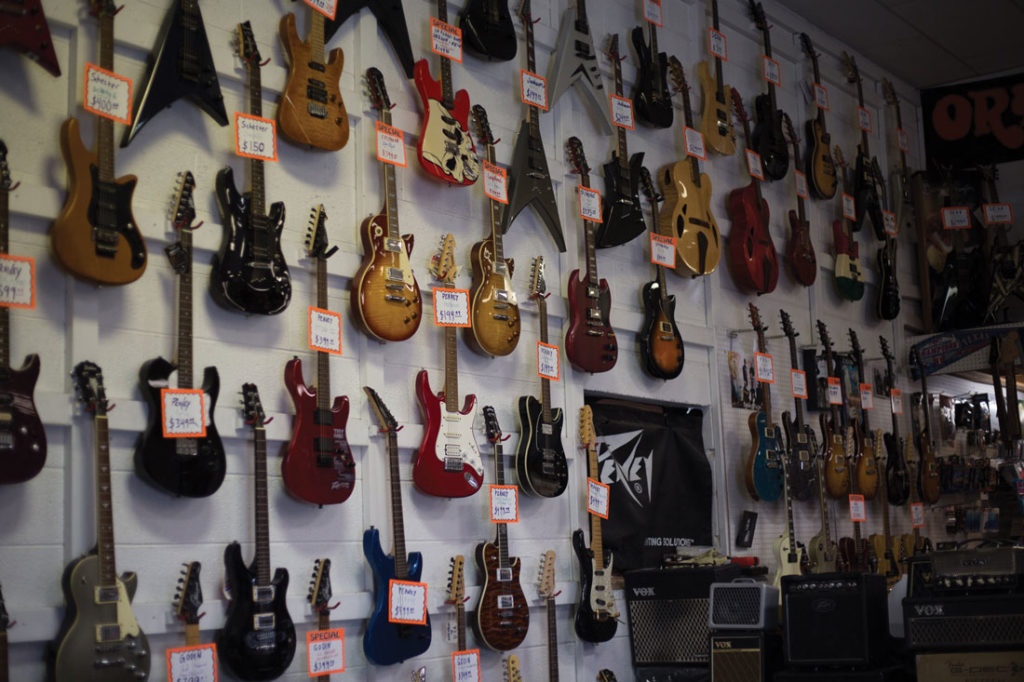 Cigars
Readers' choice: Pop's Safari Room, 2929 Morton St, 817-334-0559
Critic's choice: Silver Leaf Cigar Lounge, 426 Commerce St, 817-887-9535. With upwards of three-dozen brands from which to choose in the well-appointed humidors (and with price points ranging from around $6 to "If you have to ask, you can't afford it"), Silver Leaf is a good option for experienced cigar aficionados and for people who are just cigar-curious. It's a place where employees reverently love the craft of cigar making. Relax in the sleek, comfortable lounge, and you'll find a wine list rivaling that of many white tablecloth restaurants. The whiskey menu is larger than that of many bars. In keeping with tradition, the whiskey and cocktail offerings heavily favor the brown liquors along with rum. Is Silver Leaf Cigar Lounge a place to buy and enjoy a great cigar, or is it one of the best kept bar secrets in Fort Worth? Maybe both.
Cheap Threads
Readers' choice: Goodwill, 6908 Camp Bowie Blvd, 817-731-2929
Critic's choice: The Resale Shop, 6500 Camp Bowie Blvd, 817-377-0664. The clothes are cheap and occasionally of designer quality, and the proceeds go to a worthy cause. The Resale Shop is a business project maintained by The Center for Transforming Lives, a local nonprofit that helps women and their families to break the cycle of poverty by providing employment opportunities, stable housing, and childcare. Some women who are assisted by the Center find employment at the shop. Many of the faces you'll see, however, are chipper volunteers quick to answer any question about the organization, the items available for purchase, and upcoming sales. Most Wednesdays, clothes and shoes go on sale for 50 percent off. The store also sells jewelry, media items, furniture, and other housewares, all of which get deeply discounted on one or more days each month. Stop by and pick up a shopping calendar to stay up-to-date on daily deals and consider donating your stain-free, gently used threads and household items.
Antiques
Critic's choice: Butler's Antiques, 2221 8th St, 817-921-3403. At Butler's shop, you'll find fun, collectible bric-a-brac and functional, cool dinnerware, furniture, and pretty much anything else you'd want in your house. The Near Southside retailer is also home to Butler's Alley, a small indoor/outdoor bazaar where you'll see, among many other things, local do-gooder James Zametz's Keep Fort Worth Funky storefront, the occasional band performance, and a few pop-up eateries. Come for the antiques, stay for the party.
Jewelry
Readers' choice: Sovereign Jewelry Company, 207 S Jennings Av, 817-885-7848
Critic's choice: Sovereign Jewelry Company. With 20 years in the custom jewelry business, there's little Sovereign Jewelry's Brandon Smith can't craft from gems and metal. From classic engagement rings to quirky engravings of skulls and gorillas, this cozy Near Southside store meets all your metallurgy needs.
Adult Toys
Readers' choice: Velvet Box, 2917 Morton St, 817-744-7841
Critic's choice: Cindie's, 3610 S Cooper St, Arl, 817-466-2300, Running low on Ben Wa Balls? Rainbow Pecker Pops? Silicone dilators? Penis-shaped mints for post-cunnilingus? Who isn't? Cindie's has all the sexy exotics in addition to basic condoms and sexy lingerie. You can quench your skin-tingling needs at the only Cindie's location in North Texas.
Guns
Readers' choice: Defender Outdoors Shooting Center, 2900 Shotts St, 817-935-8377
Critic's choice: Cheaper than Dirt, 2522 NE Loop 820, 817-387-5123. C'mon, let's be honest: This is a caveman's paradise. You got yer handguns, yer rifles, yer shotguns, yer semi-autos. Hey, this joint just received a shipment of IWI Tavor SAR B16 flattop semi-auto rifles! You also got yer bulk ammo, big magazines, night-vision goggles, camo clothes, flame-retardant boxer shorts. There are even pink rifles for Little Suzy. All kinds of killing machines in stock here, and they love it when you buy in bulk, you know, in case you need to ward off those pesky feds.
Hardware
Readers' choice: Elkins Hardware, 128 S Saginaw Blvd, 817-232-1416
Critic's choice: 3H Hardware Inc., 2217 8th Av, 817-926-8443. Be transported back to a time when men and women had to do things themselves and when hardware stores were simple, cheap and friendly. Tools and services provided by 3H Hardware come with a personal touch. This store stocks almost everything you need, and if they don't, they'll gladly order what's needed to your exact specifications. For patrons who don't know their specifications, just ask, and they'll troubleshoot it with you. You also won't have to go searching for bilingual assistance at 3H — the no-nonsense sign out front appeals to both English and Spanish speakers. With a paint and lumber selection that rivals those of much larger corporate chains, you won't waste precious project time waiting to talk to an associate who can't help you. Many a frugal DIYer comes to take advantage of 3H's rock-bottom prices on lumber, but plan your trip like you're living in a simpler time: 3H closes at 6pm Monday through Saturday and doesn't open at all on Sundays (because they treat their employees like family who have their own families).
Lawyer
Readers' choice: Bryan Wilson, "The Texas Law Hawk," 916 W Belknap St, Ste 240, 817-454-5965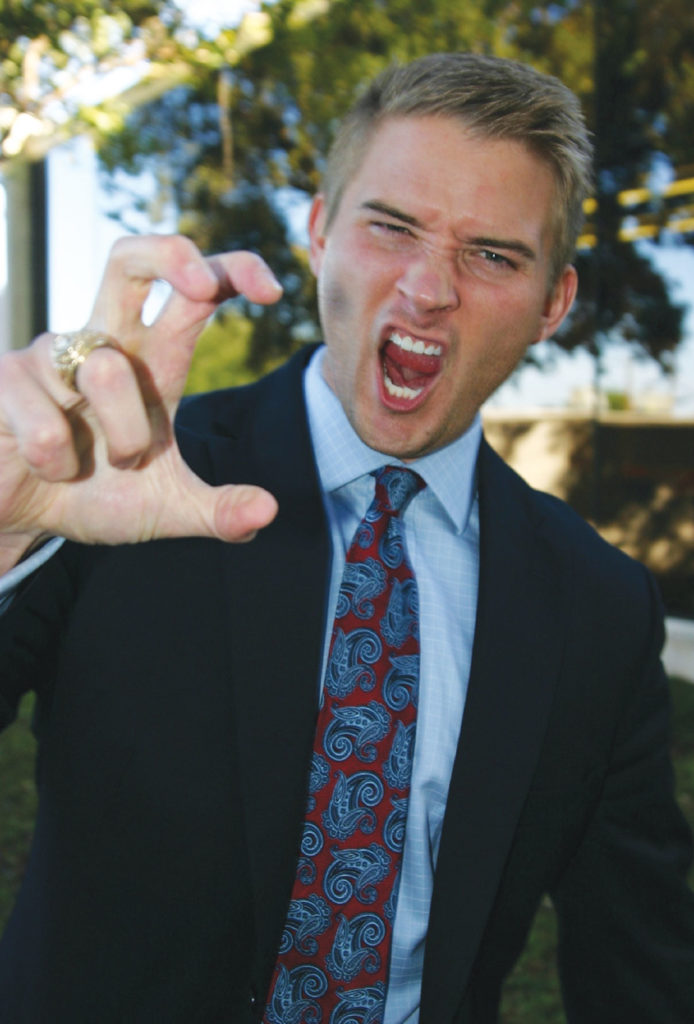 Dentist
Readers' choice: Dr. Jack Marrow, Fort Worth Children's Dentistry, 5521 Bellaire Dr S, Ste 210, 817-569-6633
Realtor
Readers' choice: Diana Alvarez JP& Associates, 1200 Summit Av, Ste 500, 817-944-5542
Family Medicine
Readers' choice: Benbrook Family Medicine, 114 Sproles Dr, Ste 101, Benbrook, 817-935-8458
Boutique
Readers' choice: Retrospection Boutique, 2435 S University Dr, 817-923-2827
Nursery/Garden Center
Readers' choice: Archie's Gardenland, 6700 Z Boaz Pl, 817-737-6614
Spa
Readers' choice: Perfect Touch Day Spa, 3023 Bledsoe St, Ste 103, 817-870-3610
Yoga or Dance Studio
Readers' choice: Indigo Yoga, 5111 Pershing Av, 817-735-9642
Car Wash
Readers' choice: University Car Wash, 3124 Collinsworth St, 817-714-5290
Kids' Camp
Readers' choice: Camp Thurman, 3001 Sarah Dr, Arl, 817-274-8441
Daycare
Readers' choice: The Playhouse Academy, 2925 Riverglen Dr, 817-923-2500
Place to Buy Books
Readers' choice: Half Price Books, 5417 S Hulen St, 817-294-1166