Before we get to the best lead performances of 2017, we're running down the old hands and newcomers who gave us the most memorable supporting turns in this past year's movies. I post on this every year, but this year I'm having trouble coming up with something new to write for this prologue, so let's just get to it.
Bryan Cranston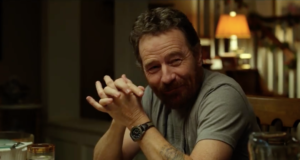 Surprisingly, this is not for his acting in Power Rangers, but rather for his portrayal of a voluble Marine-turned-bartender in Last Flag Flying. His co-stars Steve Carell and Laurence Fishburne are excellent, but Cranston grabs the spotlight as a loudmouth with a love of dirty jokes who nevertheless can man up when a military buddy's son is killed. Honestly, I could watch him all day as he rattles on about politics, rap music, 2003's cell phones, and whether there's a God.
Willem Dafoe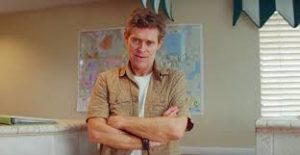 In a community full of transients, his motel manager is the one stable element in The Florida Project. Dafoe is one of the few professional actors cast in Sean Baker's film, and he does a beautifully understated job as a decent man who does his best to act as parent to the kids on his property, many of whom have no functional caregivers. I should also mention Instagram blogger Bria Vinaite for her turn in the same movie as a loving but fantastically ill-equipped mom.
Tiffany Haddish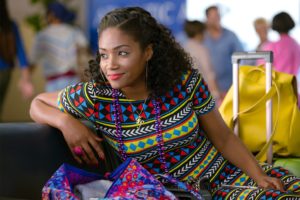 Oh, the grapefruit! That scene from Girls Trip would be enough to get Haddish on this list by itself, but she has much more to offer than that. She's a comic dynamo in this comedy, repeatedly upstaging talented co-stars with decades more experience on the big screen. Other people in my line of work might quail at a performance from such a raunchy sex comedy, but I'm not that guy, and Haddish is entirely too awesome for me to ignore.

Woody Harrelson & Sam Rockwell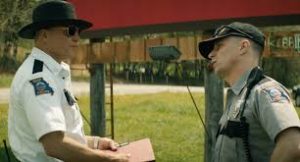 Maybe you think the racist cop's redemption is too easily earned in Three Billboards Outside Ebbing, Missouri, but it's still hard to deny the greatness of Rockwell's performance in the role, as a mama's boy who wants to be a cop so much that he keeps at it even after he's deservedly kicked off the force. Don't forget Harrelson's sad, lyrical, funny performance as the dying sheriff here, either.
Allison Janney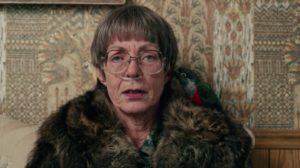 We've had "stage mother from hell" performances before, but we can certainly stand another one when it's as good as hers in I, Tonya. Janney locates the pain that drives this coarse, humorless woman who's never pleased at anything her daughter does. Just watch the scene where she gets into a fight with her daughter and the wordless horror she conveys when she realizes she has thrown a knife at her — and hit her with it.
Dafne Keen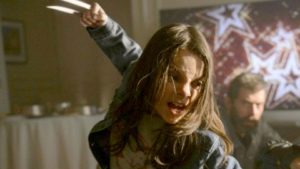 The kid-actor buzz has been around The Florida Project's Brooklynn Prince, and she deserves it, but somehow everyone has forgotten about this fierce little girl from Logan. The daughter of actors (who speaks English with a decided British accent in real life) more than holds up opposite Hugh Jackman's Wolverine as a child inheriting all his volcanic temper along with his claws and seems already acquainted with the damage and loneliness of his life.

Laurie Metcalf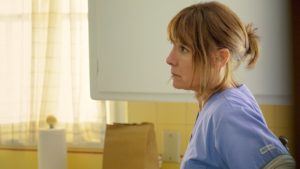 She seems miserable on some level too deep for our understanding in Lady Bird. Eternally worried (for good reason) about her family's finances, her Marion struggles to express the love she feels for her daughter in a way that an extroverted teen will appreciate. That line of hers "My mother was an abusive alcoholic," seems to condense an entire speech into six words.
Jason Sudeikis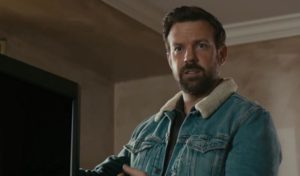 Everybody is raving about Daniel Day-Lewis' performance in Phantom Thread as an avatar of toxic masculinity, but I'll take Sudeikis' turn as a bartender in Colossal who thinks Anne Hathaway will come to him and then morphs into an ogre when she's not interested. The former Saturday Night Live star finds the rage underneath this guy's regular-Joe facade, one that can only find an outlet in destroying a major city across the globe.
Allison Williams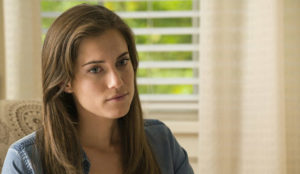 She eats her Froot Loops dry. Playing brilliantly against the "regular girl with gorgeous looks" persona that she cultivated on TV's Girls, she makes an unforgettable villain in Get Out. Spoiler alert: Her Rose willingly serves as bait for all these black men (and at least one black woman) to come to her neighborhood and be turned into mind slaves. Among the movie's many achievements is the making of this new kind of villain.
Honorable mention: Steve Carell's male chauvinist clown and Andrea Riseborough's lesbian love interest in Battle of the Sexes … Mark Hamill's superfan and secret creator in Brigsby Bear … Armie Hammer's object of gay lust in Call Me by Your Name … Dustin Hoffman's total bastard of a patriarch in The Meyerowitz Stories (New and Selected) … Lesley Manville's icy help-sibling in Phantom Thread … Michelle Pfeiffer's sex-crazed troublemaker in mother! and nosy socialite with a secret in Murder on the Orient Express … Chris Pine's spy who gives himself up for Wonder Woman … and the entire supporting casts of The Big Sick and The Post.