I'm calling it. Channeling my inner Janet Yellen, I'm predicting that 2018 will be another great year for craft beer. The McApplebees of this country are good predictors of trends to come. When Chili's Grill & Bar put Rahr brews on tap several years ago, it was a game changer, to say the least. Now bombers and sixers of craft beer are encroaching on other mainstays of American life.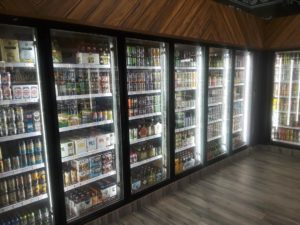 Enter: Bru City, a harbinger of what the future of craft beer is looking like. With a cohabiting barbecue restaurant, several fridges stocked with beer, aisles of bombers, and a tapwall serving 60 draught beers, you can live like a drunken viking at this Euless gas station. On a recent visit, a small but lively crowd encircled the bar space. The bartender that night was quick and courteous. The "gas-tropub" is worth checking out.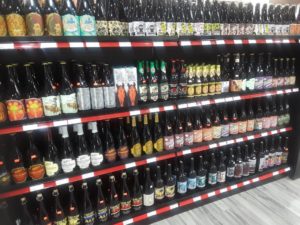 To help kick off 2018, here's a roundup of upcoming beer-related events.
January 13: Rockin' at Rahr
January 15: Panther Island Gets Dirty
January 16: Teacher Appreciation Happy Hour
January 17: Martin House Paintbrush and Pint Night
January 20: Danni & Kris at HopFusion Ale Works
January 25: Steve Helms Band video premiere at Legal Draft
January 26: Taproom Trivia Happy Hour
January 31: Wild Acre Pint Night at The Bearded Lady
February 1: Art + Collective featuring Jeff Skele
February 16: Bourbon Barrel Beer Night at World of Beer
On tap for next week is an article about declining beer production and consumption in the United States. Yes, you read that correctly.