For someone who came of age in an era when only one or two dedicated live music spots were ever operating in town at a given time, Fort Worth's current glut of music venues is staggering. I decided to reach out to a few nominees for their takes on which venues are doing it right, and what our city is lacking in terms of its venues. 
Kris Williams is half of the acoustic/folk duo Danni and Kris. Jesse Gage is a multi-instrumentalist involved in several bands, including Big Heaven, War Party, and Sur Duda, as well as his own solo project. Ryan Higgs is the frontman for new artist nominee The Daybreak Hits and is the managing partner of Main at South Side (MASS). Brian Lee is the keyboardist/vocalist of Americana/Roots Rock nominees Left Arm Tan.
What are your favorite places to see or play a show? What clubs are doing it right, and why?
Williams: One of our favorite places to play in Fort Worth is Hopfusion Ale Works. Every time we play there, owner Macy Moore makes it a point to come over and have a beer and a conversation with us, like we're part of the family and appreciated for being there. The vibe is awesome, and people are able to bring their kids and pets inside.
Ryan Higgs: I like Shipping [& Receiving] whenever the weather is right. I like Magnolia Motor Lounge whenever they've got something I want to see. I like the idea of Fort Worth Live. I haven't been there yet, but all my friends play there. But downtown can be kind of dangerous. I don't mean, like, fear-for-your-life dangerous. I mean it can be risky business-wise. Of course, I like MASS. 
Jesse Gage: I love playing at MASS. The stage sound is the best. It's also very clearly dedicated to live music. A lot of places feel more like bars than venues. I have played some really fun shows at Shipping & Receiving, too. I also love playing and seeing bands at Dreamy Life. It's always a cool vibe. 
Brian Lee: Magnolia Motor Lounge and Shipping & Receiving are both fun places to play and to see a show. Magnolia is doing a great job because they have good sound, great acts, good food and drink, and they treat bands very well. They really love music, and it shows. When you walk into MML, it's evident they are all about great music. Fort Worth Live is also doing a good job.
Higgs: Everyone goes after the 'normals,' but [at MASS], we try and attract the younger crowds. We'll have Teenage Sexx [now called Upsetting] or Loafers. We'll go after those bands that no one else does. We're hoping that when those band's fans are in their 30s, they're still coming to our club to see the next crop of young bands. Other places can book whatever Red Dirt country or cover band, and that's fine, but that's not what I'm about.
How do you feel about the number and the variety of places to play in town? Could there be more? Less? Or are we in Goldilocks territory?
Higgs: I think overall it's probably good. You can get too much of it, and we're probably getting pretty close. The issue with it for me is with the band that plays too much. They may normally draw 50, but if they're playing too much, you're gonna book them, and they may draw seven. We're all trying to fill our calendars, and it's really sad when a great band ends up playing to four people because they played down the street the night before.
Gage: There's a pretty solid variety. I wish there were more nontraditional venues. I get so bored with a stage in a room with a bar sometimes. 
Lee: I think the number of places to play is probably good, but many of the places need to step up their game if they are going to promote themselves as a live music venue. Variety could be a little better for sure. Live Oak Music Hall was trying to do that, and it's a shame that they closed then reopened [as Fairmount Music Hall] with less emphasis on music.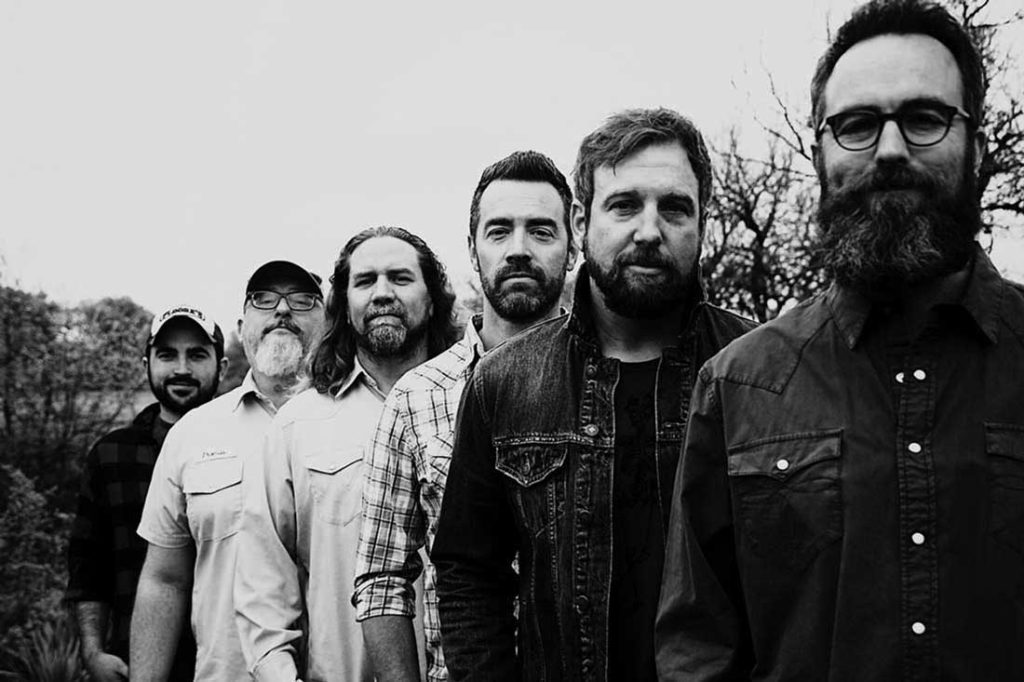 Is there a specific type of place we're missing? I've felt for a while we need a mid-tier 2,000-seat venue, like the old Ridglea Theater, to try to compete with the Granada in Dallas for national acts.
Higgs: I agree that there needs to be one, but it's going to take someone with some disposable capital to start the gambling process there, and you'd need someone good booking the room and selling it to other agents to pull those bands from Dallas. I'd run [a place like that], but I'm not putting my money into it.
Gage: I really hope 1919 opens soon, but even when it does, we need more places for more experimental and extreme styles of music. Shit is so normal sometimes. I walk around wondering, 'Why is there not an angle grinder in this band?'
Lee: There are not enough quality listening rooms: good sound, a good layout, comfortable for both the band and the audience, venues where the bands aren't just background music or trying to play over a party crowd. Fort Worth could also use fewer guys in baseball caps playing Pat Green covers and have more jazz, funk, soul, punk, and good old rock 'n' roll.
Higgs: For an out-of-town band, if it comes down to Dallas or Fort Worth, they'll take the Dallas show every time. It's always been an issue. It was an issue back when I had the Impala –– dealing with Dallas. Fort Worth doesn't really register, and I think it's because we're "Cowtown." The suburbs of Dallas, Plano, and Frisco –– they're going drive in [to Dallas] see a great show, but what are we going to do? 'Hey, Aledo? You want drive in to see this really cool alt-rock band?' No, they fucking don't.
So how do you feel about Fort Worth's venue scene compared to neighboring cities, like Dallas or Denton?
Lee: Love and War in Plano is super! The crowd listens, [and there is] good food, a good stage, with good sound. Of course we love our hometown. The problems aren't really with the town but with the venues, but the quality of venues is growing.
Gage: I really like playing Three Links in Deep Ellum. That place is super-rad. Denton can be fun, but I miss J&J's [Pizza] when the basement was still dirty. I feel like I've been to some really cool shows at Division Brewing in Arlington recently, which is weird because it feels wrong to have fun in Arlington.
What are some things you think most venues could really improve on? If you owned a club, what would you do differently?
Williams: Sometimes it's frustrating because I feel like Fort Worth music venues are still so heavily country-dominated. I'd like to hear more original artists in other genres playing more frequently in our city.
Lee: Venue owners should just create an environment where they would personally enjoy seeing music: clean, with good lighting and sound for the band, good seating, and view of the stage.
Gage: I'm not going to give anyone a hard time. I work with musicians constantly, and we are the worst. If someone is putting in their time to give us a place to act out our childhood fantasies for a night, then I am grateful for them. But, like, clean your bathrooms. Please.