The newest development phase of South Main Village is coming into focus. The stretch of South Main Street north of East Rosedale Street and south of I-35 no longer looks bombed out. Funds from the city, county, the North Central Texas Council of Governments, and a special tax-savings program have expanded, updated, and repaved the road into a pedestrian-friendly thoroughfare. Dozens of long-shuttered buildings are currently under reconstruction, many with opening dates ranging from the coming weeks to early next spring. Area stalwarts Shipping and Receiving Bar, HopFusion Ale Works, Pouring Glory, and others will soon be interconnected as new boutique shops, restaurants, and bars come online. The names behind these new businesses will be familiar to Near Southside denizens, especially fans of nearby West Magnolia Avenue.
Fort Worth's first cidery is only weeks away from opening. Founder of Locust Cider (710 S. Main St.) Jason Spears left his hometown of Fort Worth several years ago to open the Washington-based cidery. At its, um, core, Locust Cider is about community, Spears said. South Main Village, he said, offers the perfect pairing of walkability, curious locals, and independently owned businesses. The new production facility and taproom aim to be a local hangout where folks can catch a sports game, play on vintage Nintendo consoles, and imbibe boozy juices. While the pressed cider will still come from Yakima Valley, head cider maker Patrick Spears (Jason's brother) plans to make heavy use of local ingredients. How 'bout them apples?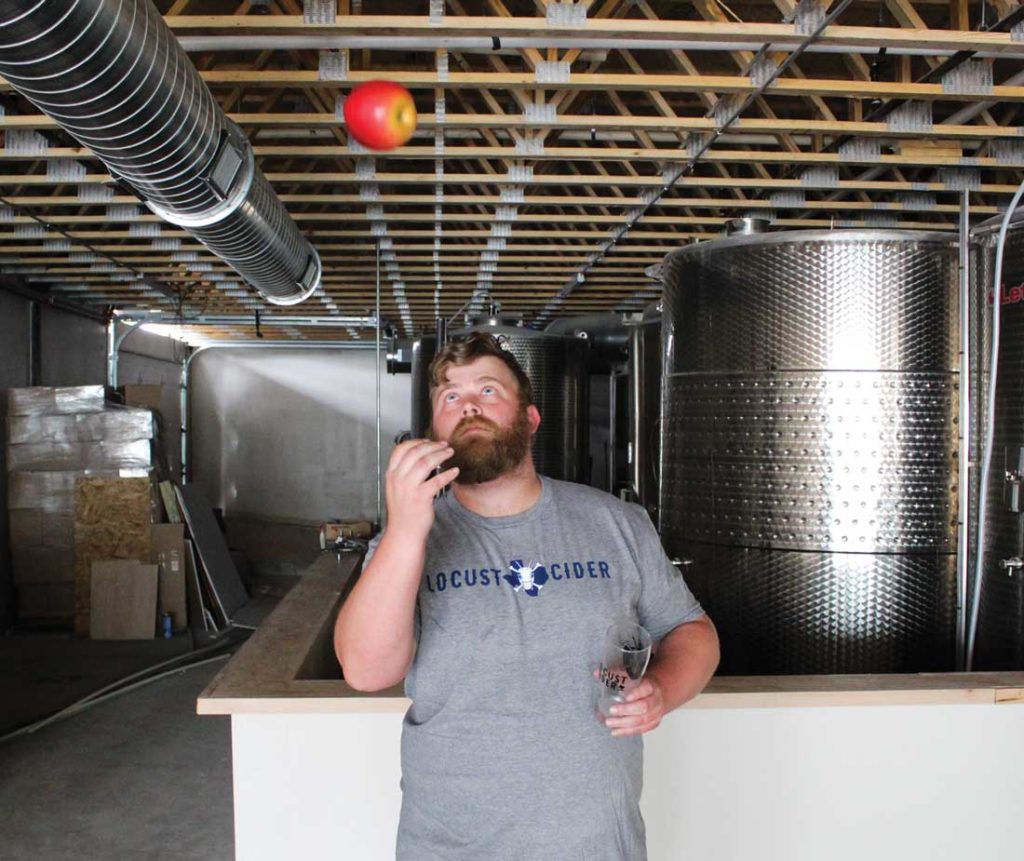 When the Bearded Lady (300 S. Main St.) opened on Magnolia Avenue five years ago, the renovated home became ground zero for the craft beer-plosion that has since washed over Fort Worth. Owner Shannon Osbakken (see cover) hired knowledgeable wait staff and kept the draft walls rotating with new releases from North Texas and beyond. After Texas Monthly plastered the Bearded Lady's Lust Burger on the cover of its 50 Greatest Burgers in Texas issue, the brewpub became a destination for the burger cognoscenti. The Lady temporarily closed late last spring due to an expiring lease. The new locale offers greater indoor and outdoor seating, including a sprawling patio with an outdoor bar and fire pit. Expect popular dishes like Dale's Dip, fried leeks, and rotating grilled cheese sandwiches of the week to return along with an expanded brunch menu. Osbakken told us the revamped Lady will host live bands and movie night events — something for which the last space didn't have adequate room. The bigger kitchen, she said, also will allow for faster service. With capacity for 200, overcrowding (a lingering problem at the last location) should be a thing of the past. 
Samantha Glen, Jenni Hanley, John Koch, and Collin Zreet are marshalling their brewing acumen into opening Funky Picnic Brewery & Café (401 Bryan Ave.) next spring. The family-friendly restaurant will serve picnic-themed noshes (artisan sandwiches, chips, fruit, desserts) for dine-in or take-out. Keeping with the outdoor theme, Funky Picnic Frisbees and unbreakable silicone pint glasses will be sold in the merch section. The homebrewers are advocates of beer education and also plan to offer classes and mini-brewery tours. Comment cards will be available for patrons to suggest new beer ingredients. If your entry is picked, you'll be invited to pitch in by pitching yeast on brew day.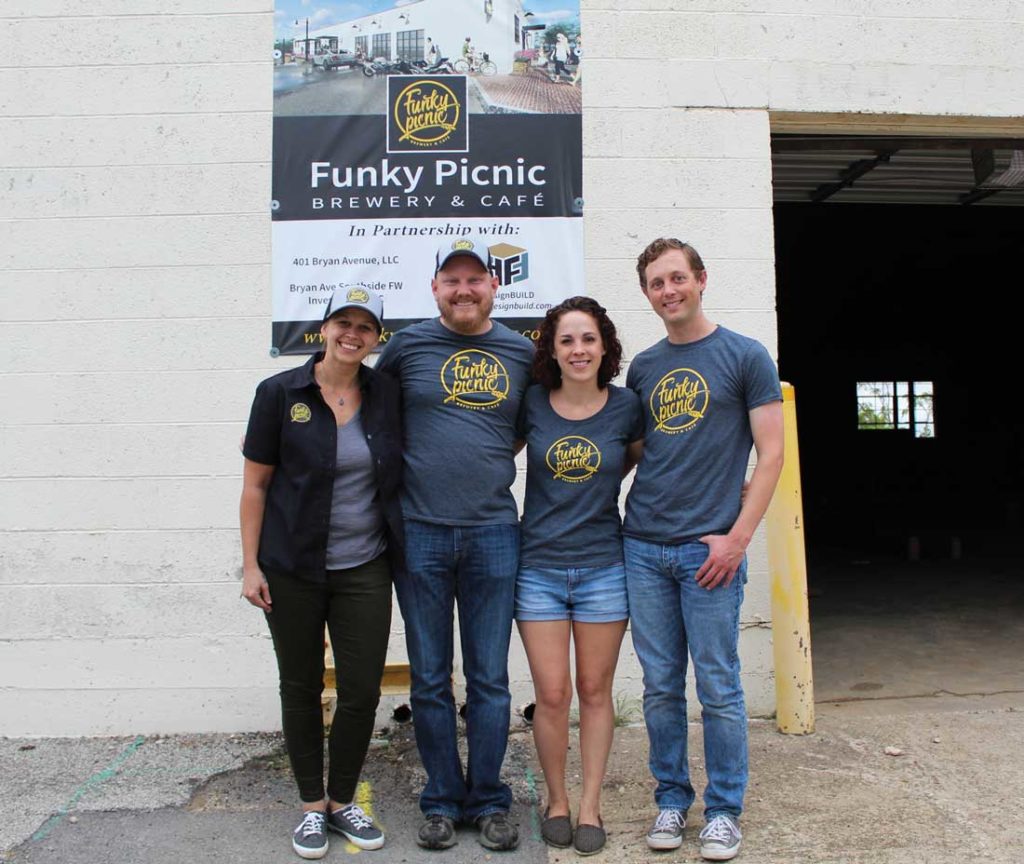 Family dinners remain a fond memory for Taco Heads co-owner Sarah Castillo, and now she is bringing her childhood experiences to South Main Village via Tinie's Mexican Restaurant (125 S. Main St.). Traditional Mexican cuisine will be served family-style, meaning that sharing is encouraged. Another family tradition –– fighting over dibs –– might ensue too as heaping plates of chicken and mole empanadas, fresh tuna tostadas, and bowls of piquant ceviche arrive. The two-story business, which features two outdoor patios, will house a tequila/mezcal cantina upstairs that will be built using repurposed wood from the building.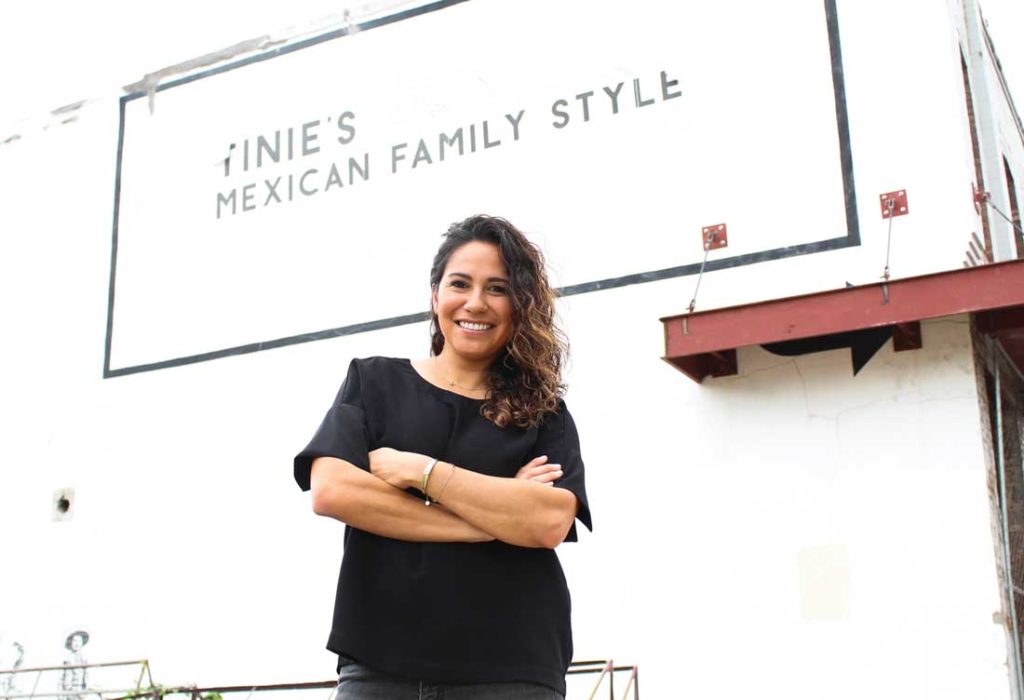 Fort Worth will soon be awash in Polynesian-styled drinks when Boiled Owl co-owners Autumn Brackeen and Jason Alford open Tarantula Tiki Lounge (117 S. Main St.) early next year. Brackeen said she has always been a fan of tiki bars, both for the fruity drinks and the tropical ambiance. The developments along South Main Street offered a chance to end Fort Worth's "tiki drought," she said. The bar maven is hard at work creating a 20-item drink menu that will be split between tiki classics and new fruity creations. While rum will be prevalent, Brackeen plans to mix it up with mezcal, limoncello, and other spirits not typically associated with tiki-styled drinks. Tarantula Tiki Lounge will have a "low-key and chill" vibe, Brackeen said. Translation: No hardcore punk bands will be playing indoors. Communal seating and a cozy Hawaii-themed back patio round out what tiki bar fans can expect this January.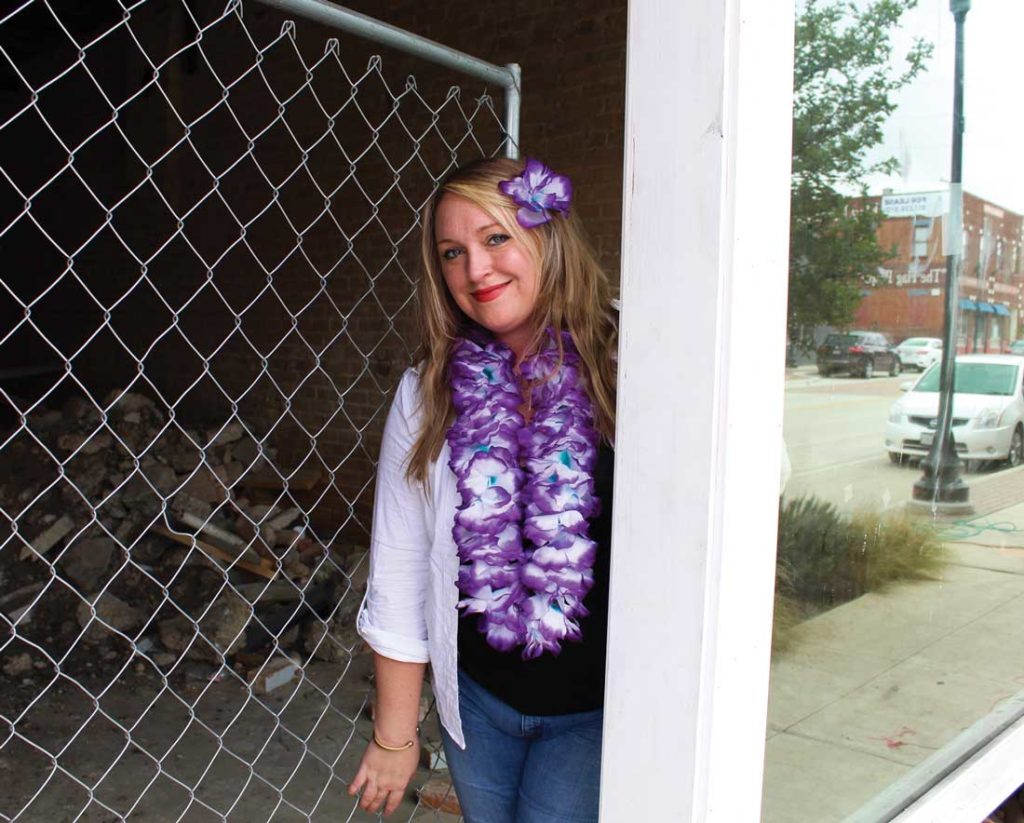 The cofounders of Game Theory (804 S. Main St.) –– Adam "Mixmaster" Hoang, Patrick Lai, Timothy Lai, and Erika Ramos –– have been self-described board game "fanatics" since college. Social media, high-speed internet, and cell phones have revolutionized gaming possibilities in recent years, the guys said. Chronicles of Crime, for example, combines classic board gaming with virtual reality (accessed through cell phones) to create an immersive experience that was undreamed of a decade ago. Players (game theorists?) will access unlimited gameplay use via a $5 "library card." The family-friendly restaurant and bar will carry savory meat pies (think: samosas, empanadas, Jamaican meat patties) and a full-service bar managed by Hoang, who also tends bar at the ever-popular Joule in Dallas.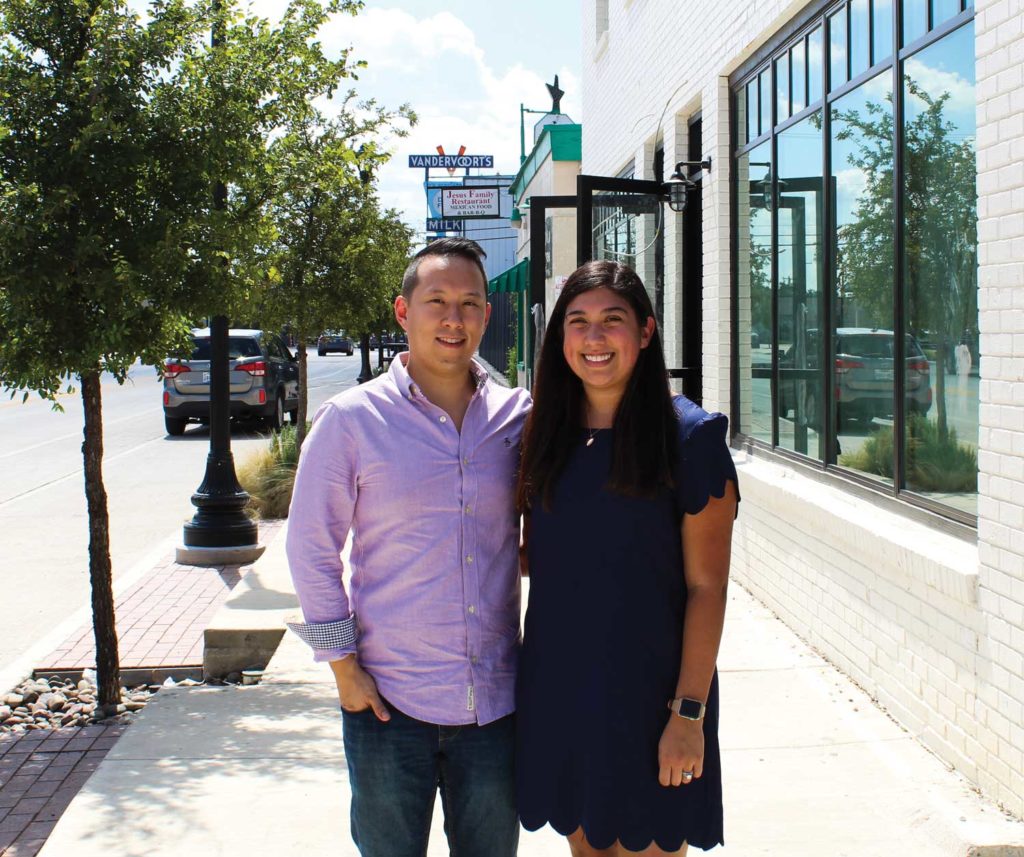 When Tuan Pham stepped down as Shinjuku Station's executive chef two years ago, he left with a new restaurant concept in mind. Four Sisters — A Taste of Vietnam (1001 S. Main St.) will bring the traditional Southeast Asian dishes and family dining experiences that Pham knew as a kid to South Main Village, he said. He's quick to credit his mother with instilling in him a love of Vietnamese cuisine. Four Sisters (named in honor of Pham's four sisters: two older, two younger) will feature handmade rice noodles and a modest-sized menu that includes favorites like pho and lesser-known street food entrees like bo la lot — grilled beef wrapped in betel leaf then topped with grilled onions and peanuts and served with a pineapple-anchovy sauce. During five years at Shinjuku Station, Pham witnessed how a well-executed restaurant can contribute to a neighborhood's growth. He chose South Main Village because he sees the same potential that Magnolia Avenue had four years ago.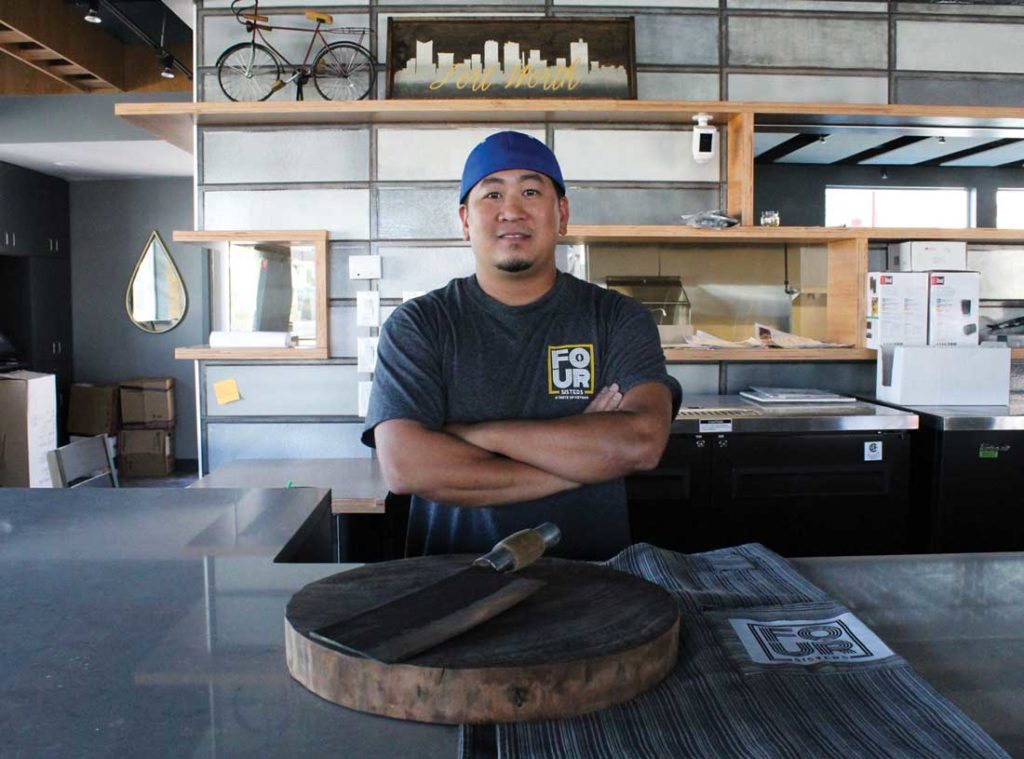 Chef Jaime Fernandez has been all over the map. After stints in Spain, Austin, San Antonio, and most recently in Fort Worth as executive chef at 44 Bootlegger (the recently defunct and much missed restaurant/bar), Fernandez has taken a liking to pizza. For the past three months, his pop-up Black Cat Pizza has elevated the humble pie with Fernandez' unique blend of sourdough and traditional pizza dough and creative recipes like the cholote: roasted corn, mozzarella, cilantro, grilled nopales, serrano peppers, Cotija cheese, and an avocado salsa verde. Black Cat's first brick-and-mortar location (401 Bryan Ave.) will open next spring, offering traditional and original recipes along with Italian staples like heroes, salads, and homemade cannolis. To service late-night crowds, Black Cat will have a to-go window open until 4 a.m. on weekends. Until then, catch Fernandez' pop-up events at Stir Crazy Baked Goods (1251 W. Magnolia Ave.) on Fridays from 11 p.m. to 1:30 a.m. and Mondays from 5 p.m. to 9 p.m.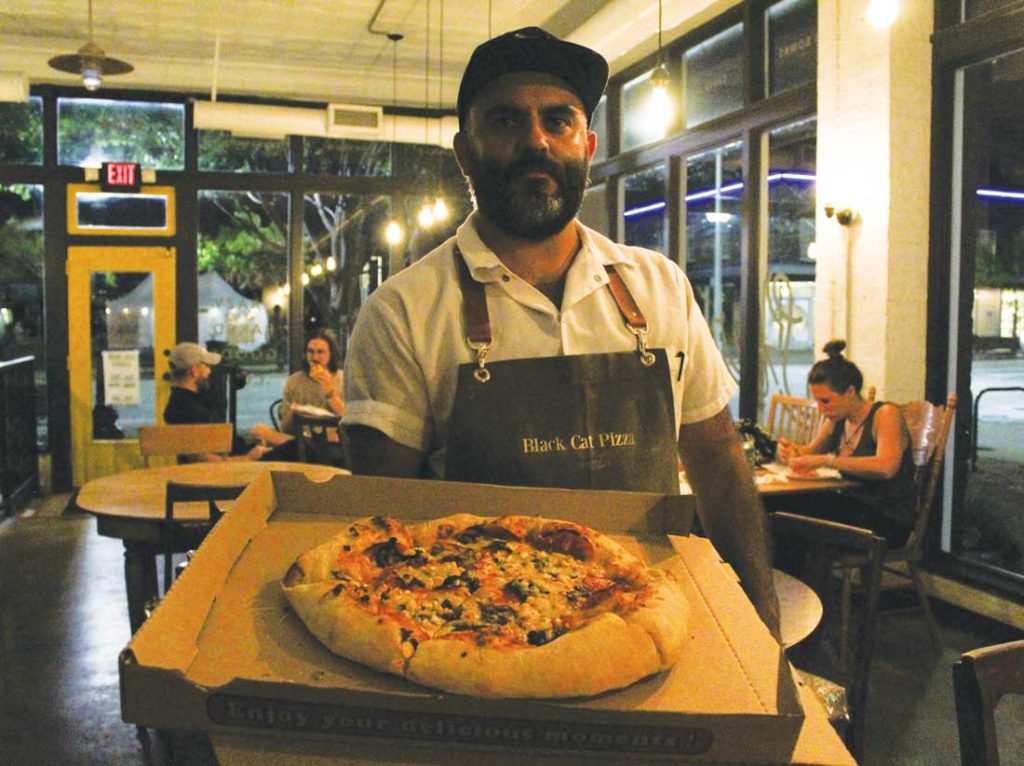 CRUDE Craft Coffee Bar (804 S. Main St.) and Black White & Brew (701 S. Main St.) aim to caffeinate the hood in their own unique ways. The mother-and-son team of Teresa Bloodworth and Corey Bloodworth will combine Teresa's years of baking experience with Corey's barista bravura. Dallas-based Cultivar Coffee will supply CRUDE with weekly shipments of roasted beans. Beyond cakes, pies, and tarts, Teresa will be baking rarer delicacies like crème brûlée and tiramisu. Nearby, twin sisters June and Julia Vichaichalermwong and business partner David Vu will bring their European-style-cafe vision to Black White & Brew (next door to Locust Cider) later this year.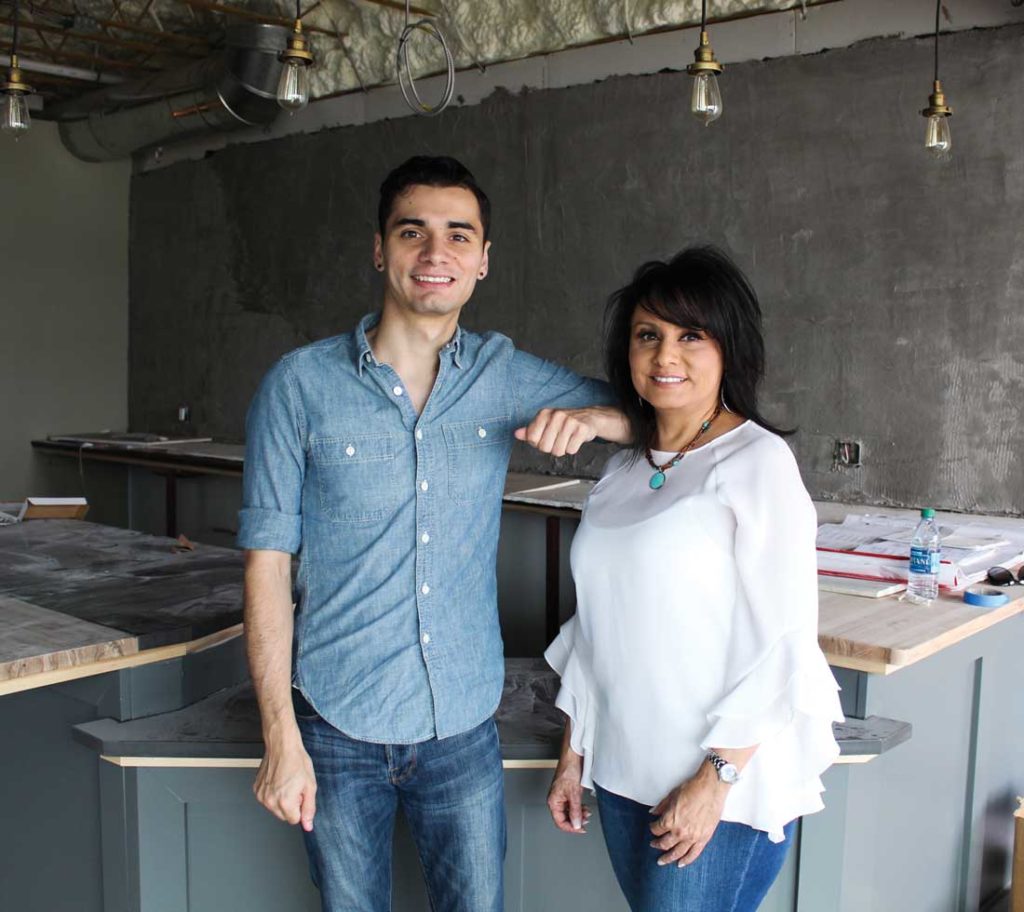 Mike Brennan, president of the pro-development nonprofit Near Southside Inc., said his group began taking major steps to develop South Main Village 10 years ago. The first change that his group advocated for was to have the stretch of South Main Street designated as an urban village by the city, thus making it easier for the area to receive public funds for revitalization. In 2007, city leaders hired an outside agency to draft the South Main Village development plan. 
"That's when we, in a more formal way, began taking steps toward the growth that has happened recently," Brennan said.
The first project that Near Southside tackled was the worn and outdated stretch of South Main Street itself. After conferring with local business owners, Brennan and his team settled on the current concept, which he describes as a "complete street."
"We wanted this street to function for everyone," he said. "It needed to be safe, supportive of economic opportunity, and to have a strong sense of place." 
The nearly $9 million overhaul added curbside parking, bike lanes, a center turn lane, and expanded the width of the sidewalks. By reducing the car lanes from four to two (one each way), the average speed of traffic is slowed, allowing for a pedestrian-friendly environment. As construction ended in 2017, developers began work in earnest. The model for South Main Village, Brennan said, includes mixed-use businesses on the ground floors of area buildings and residential lofts and condos on the top floors. Another key feature that will set South Main Village apart from West Magnolia Avenue is the density of stores, breweries, bars, and restaurants that lie outside of South Main Street to its east and west. 
Finding the right blend of businesses to move into the vacant buildings happened organically, Brennan said, referring to conversations held at Near Southside meetings and word of mouth. A major part of West Magnolia Avenue's popularity has been the use of locally owned businesses. Brennan said maintaining that sense of authenticity was important in the development of South Main Village. 
"South Main Village will have the same mix of civic-minded, community-oriented residents and business owners who are responsible for what happened in West Magnolia," he said. "They are about more than the bottom line. There's a Southside pride that's critical" for the area's growth.