The Collective Brewing Project has grown from a cozy neighborhood brewpub into a brand with national aspirations within the last four years. This year alone, CBP was given ink in Time Magazine's Beer issue, and the brewpub's beers hit shelves and draughts in 13 states.
This Saturday (12-10pm), you can celebrate with Mike Goldfuss, Ryan Deyo, and the CBP team during its Fourth Anniversary and Mini Fest. Noon til 2pm will be the VIP portion, which features 12 tasters of rare releases from Jester King Brewery, Freetail Brewing Co., Austin Beerworks, Prairie Artisan Ales, and more. The pours include CBP's 2017 American Sour Red and Peach Folk, which has been aging for two years. Purchase VIP tickets here.  
The non-ticketed portion of the celebration starts at 2pm. Hao & Dixya will be selling their transcendently delicious dumplings and other lovely creations until 4pm when Ross Crock Creations takes over to feed the masses. A slew of CBP and guest brewery beers will be for sale by the glass. Brewers from across Texas will be on hand to celebrate CBP's four years in the Fort.
Dave Riddile, CBP taproom and marketing manager, said his brewpub spent the last year expanding its marketing efforts across the United States while servicing thirsty fans at home.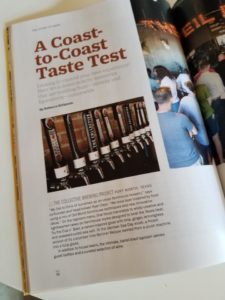 "Our first festival outside of GABF was Beer Meets Wood held by BeerAdvocate in Main in September 2017," he said. "When we went out there, we saw the reception our beers got. We were invited to a couple more. [Our team] talked about how we would approach these. Around that time, we got our agreement with Shelton Brothers, our importer-exporter. That allowed us flexibility to get into these different states."
The invitationals and out-of-state networking events are part of CBP's marketing plan, he said. Traditional mass advertising doesn't reach the type of customers who are interested in the more upscale, niche beers CBP is increasingly known for. To find those folks, you have to follow the funk. There's a small but growing number of festivals and events that feature wood-aged/spontaneously fermented/sour-type beers. Foeder for Thought and Festival of Wood and Barrel-Aged Beer are two such events that CBP has or will be participating in, Riddile said.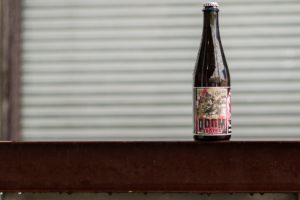 So what's the first thing folks outside of Texas say when they come up to the CBP booth?
"Hey, there are those crazy people who made ramen beer," he said with a laugh.
Next year will see the addition of "more mini fests" at CBP's Near Southside taproom, Riddile said. "We're going to continue doing what we set out to do, making beer that's inspired by tradition but putting a modern twist on it. We want our beer to be high quality and fun, so it's engaging. It might be a taste in beer that you've never had before. If we can do that, then we're hitting our goal."

Don't forget to follow On Tap in Fort Worth's Facebook page.