Not too long ago, MASS hosted the Fort Worth stop of comedian JT Habersaat's Altercation Road Stories, a touring show in which a few sort-of high-profile band dudes and an outlaw country solo artist performed individual sets of rock 'n' roll drunk uncle stories. Besides Habersaat and acoustic guitar-bearing, self-described "country murder ballad" troubadour Dirty Charley, who opened the gig, the tour was anchored by Kyle Shutt, guitarist for The Sword, and Riverboat Gamblers lead singer Mike Weibe. Both of those bands have been around for years and toured all over the world, and the guys' sets were as funny and gossipy as one would imagine. As an unbilled last-minute addition, Quaker City Night Hawks cofounder and co-frontman Sam Anderson was invited to take the stage in between Habersaat's and Shutt's sets to drop his own tales of road-earned inanity. Should the Night Hawks' flight ever get permanently grounded, Anderson can probably make a decent living as a stand-up comedian. While lots of bands probably have a story about a drummer flipping out about his student loans while on mushrooms, Anderson's version of that trope filled the room with split sides and busted guts.
As funny as that story was, Anderson topped it with his closer. It begins at the merch table at a venue in Weert, a city in southeastern Holland, during the band's five-week European tour at the end of last year. As Anderson was manning the table, trying to sell stuff, a shit-hammered idioot kept fucking with him. Anderson had to ask, with an increasingly taxed threshold of patience, that the guy refrain from, first, sitting on their merch and, second, to stop setting his beer on their records. After Anderson said something to him a third time, the dude retorted by unzipping his pants and fishing his out his wiener (or, because this happened in the Netherlands, his braadworst), revealing what Anderson described as "the world's most European penis." Then the guy flopped his member on a copy of their vinyl.
To Anderson's relief, security witnessed what had transpired and whisked the dick-flopper-outer out of the venue. But in processing the moment's bizarre rise of action and its eventual dénouement, he had a realization: "When some drunk guy in Holland unbuckles his pants and puts his weird European dong on your merch table, that's when you know your band has made it."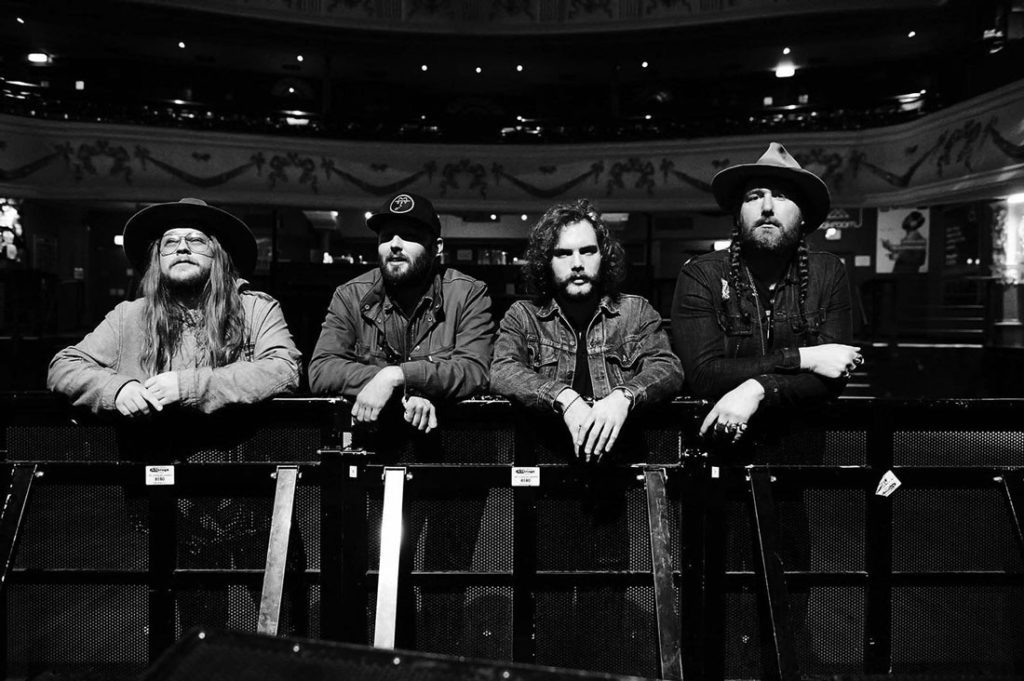 In the fall, the Quaker City Night Hawks will soar across the pond again for their second tour of Europe, and at some point, perhaps in the vicinity of some other Euro-weirdo's continentally odd genitalia, Anderson, along with fellow cofounder and co-frontman David Matsler, drummer Aaron Haynes, and new bassist Max Smith, will raise a toast to the band's 10th anniversary. Both literally and metaphorically, they have come a long way in that time. They've recorded five albums (four in-studio and one recorded live at Magnolia Motor Lounge), and they've appeared on a TV pilot (ABC's Nashville), as well as having their music placed in a long list of other shows, including the highly popular outlaw-biker fantasy drama Sons of Anarchy. A lot of that has to do with the quality of their songs, a catalog boiling over with over-driven, '70s-vibin', Texas-mythologizing boogie, blues, and heavy psyche, a sound that appeals to the gamut of music fans found between dad-rock holdouts and stoner rock burnouts, the sweet spot of which is basically a lumpy joint rolled atop a scatter of album sleeves: Tres Hombres, Skynyrd's Second Helping, and The Long Run by The Eagles, maybe with the corner of Pink Floyd's Meddle peeking out of the bottom of the pile.  But besides the enduring accessibility of their classic rock formalism, they've also logged thousands of miles along America's interstates, as well as plenty of kilometers across Western Europe and southern Canada. All of that touring is, in itself, the kind of success that most bands don't get to enjoy, what a lot of the locals that Quaker City came up with think of when they imagine the concept of "making it." So even without the peculiar triumph of a beer-addled Dutchman's indecent exposure, the Quaker City Night Hawks have had a lot of wins, but they've also endured some trying shit. Yet for all that, they're poised (perhaps for the 10th year in a row) to go from being what Anderson refers to as the "best opening band for almost a decade" to a big-ticket main event.
*****
Quaker City's run began in October 2009 with a gig at the Moon Bar, the long-gone Berry Street rock dive that Anderson and Matsler (and Haynes, now that I think about it) played as both solo acts and parts of bands – Anderson fronted the Thrift Store Troubadours, and Matsler had a mournfully short-lived rock band called the Blackbonnets – and the Moon was their home bar until the joint closed for good in 2011. As friends – and, later, bandmates – Anderson and Matsler both have charmingly songwriter-y origin stories that involve dropping out of college and living in cars by themselves and then in rent houses with dozens of roommates and mountains of empty beer cans. Leading up to their first gig and through the first year or so of the band's existence, Anderson and Matsler and what seemed like four or five or 15 other people lived in a house just north of Amon G. Carter Stadium near TCU, and that pad would be a late-night fixture for everyone who partied at the Moon, itself the epicenter for the classic rock revival that informed Fort Worth's music scene at the end of the aughts, anchored by Big Mike's Box of Rock, the beloved cover band from which Quaker City recruited their original drummer, Matt Mabe.
Anderson and Matsler paired Mabe with the band's original bassist, Patrick Adams (who had sung and played trumpet in a Beach Boys-esque collective called Handclaps and Harmonies), and the four of them had one rehearsal – during soundcheck right before the show.
Anderson remembered that he and his bandmates arrived an hour and a half early to rehearse. Zaq Bell, the Moon's soundguy, set them up. Adams and Mabe hadn't even heard the songs.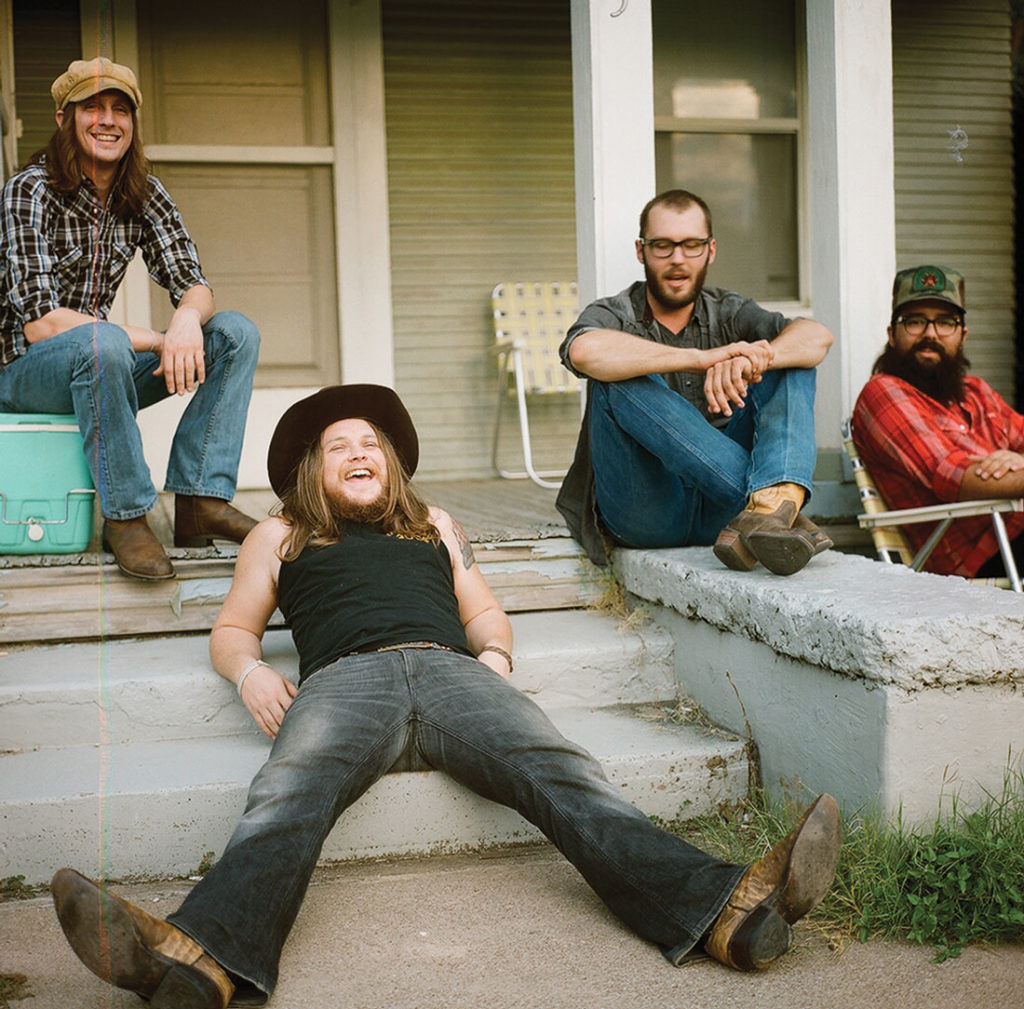 Though it took a while, the band became one of the biggest acts in Fort Worth, as well as one of a handful that hit the road on a regular basis. Back then, as it is now for Quaker City, South-by-Southwest was a big deal – they always seemed to play a zillion shows at the annual Austin music festival and conference, and each year they managed to play in front of and garner the support at least one "right" person. One year, it was a regional booking agent; the next a high-profile talent agency. Now, they're a top-seller on a big-deal indie label (Lightning Rod Records), booked by William Morris Endeavor, and repped by a guy who manages Shooter Jennings. You might call that livin' the dream, but it's a dream that coalesced over a long time.
Over lunch the other day, I asked Anderson if he thought, way back then, that the Quaker City Night Hawks would be around for this long.
"I don't think I've ever had that foresight," he said. "It was like, 'I hope we can do this for the next six weeks and make some money.' " 
Matsler, whom I talked to over the phone while the band was touring Fender guitar headquarters in Corona, California, before their recent show in Los Angeles, echoed that sentiment: "When we started," he said, "we just wanted to keep doing it. In a lot of ways, it's still doing that, but it's like now, we can really work."
Anderson affirms that even after a decade and with capital-M Music Industry people supporting them, the band really is a full-time job more than ever.
"It's much more task-oriented now," Anderson said. "Like before, we'd play at Spencer's Corner for a six-week stretch, and it was like, 'I know I have to be at Spencer's this Thursday.' But today, for example, I have to finish getting the van registered. … Just stuff like that, the kind of shit that wasn't going on nine, 10 years ago, when we were piling in my Trailblazer, taking two cars to go to the show."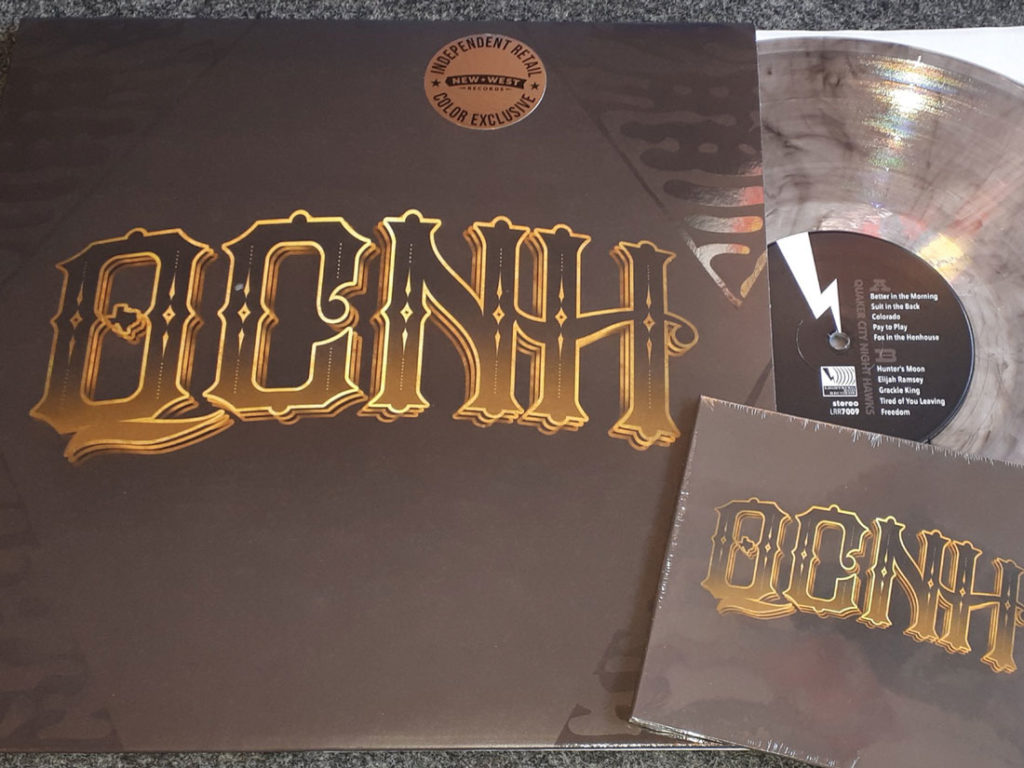 On Friday at Shipping & Receiving Bar, Quaker City will play a homecoming show of sorts in celebration and release of their latest album, the 10-song QCNH. As is the case for each successive album, QCNH is different from the records that precede it. Or different enough, at least. The high-gain Gibson growl on the banged-out barre chords of album opener "Better in the Morning" will hook longtime fans like the talons of the band's namesake fictitious accipitrine, and from there, it shimmies through the syncopated wah-wigglin' groove of "Suit in the Back" and into the sunny psychedelia of "Colorado." It's pretty on-brand. Basically, it's the crystallization of the sweaty, danceable guitar rock they've been chasing since Honcho, their second studio LP. But then QCNH downshifts with "Pay to Play," a moody half-time mediation on casual romance that almost makes you forget you were nodding along to the breezy, grease-fired boogie of the previous three tracks. And from there, the album bobs and weaves. There's a bigger, crisper version of Honcho's "Fox in the Henhouse" that's followed by "Hunter's Moon," which wouldn't be out of place on a stoner metal slab like The Sword's High Country. And that track segues into the high-desert acoustic strumming and cymbal swells of anti-war ballad "Elijah Ramsey," which would sound like what you'd expect it to until the first turnaround hits you with the arpeggiated beeping of a synthesized drum loop.
That move right there is what will likely turn some heads of the band's longtime fans and perhaps not in a good way. Not that Anderson really gives a shit: "I think with each album, we've tried to expand into other genres that aren't our core genres."
I bring up the fact that the aforementioned album by The Sword earned that band some flak from a lot of their fans (plus some critics) for what seemed like an attempt to make a '70s prog record.
"I think that's a risk you take when you try to stretch out," Anderson said. "First off, when you try to do something new, people are gonna question your motives no matter what. … The last thing they seem to attribute whatever different direction you're trying out is that you actually like that kind of music. Like, I doubt The Sword was all, 'Hey, we really need to get after that '70s prog rock market.' "
But the Quaker City Night Hawks have built a following based on a certain kind of rock song, and parts of the new record might not exactly fit that paradigm.
"I think it will definitely turn some of them off," Anderson said. "There's always a snarky Facebook comment or a bad album review or an unsolicited comment from someone after a show: 'You know what y'all should do?' That's usually how it starts. It's like, 'Can I guess? Should we play more like one of your favorite old bands?' "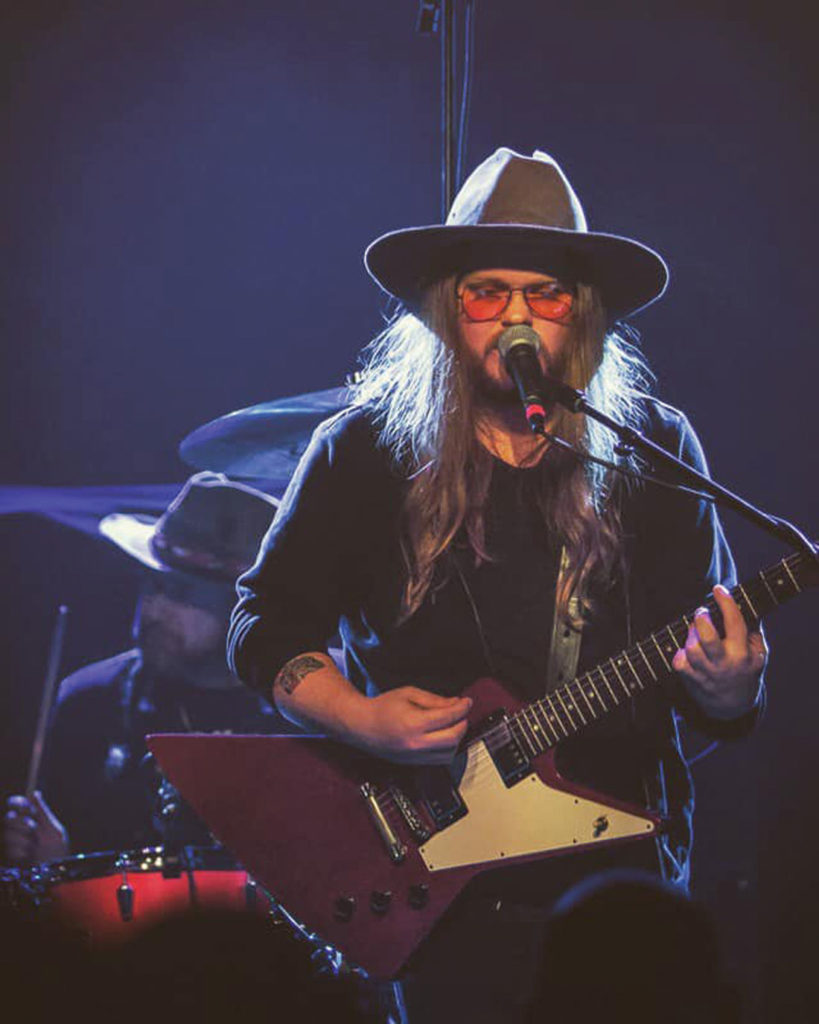 *****
Of course, at this juncture, if you caught onto the Quaker City Night Hawks when you were 20 or 21, they are one of your favorite old bands, which is why, Anderson said, their live shows draw equally from all four studio albums. Anderson and company will, however, generally focus on their new album, if for no other reason than that they put a lot of work into it. 
QCNH is their first record in three years because it took a long time to finish. Anderson said the actual tracking was completed in about two weeks total, but they recorded at Niles City Sound, meaning that those two weeks were spread around Leon Bridges' recording schedule as he worked on his second album. But even when tracking was complete, QCNH's release was held up by Adams' exiting the band.
His departure wasn't so much a logistical problem as it was a financial one.
"At first, him leaving was amicable, but it ended up causing this big debacle," Anderson said. "We basically had an argument about breaking up assets after a band member leaves." 
In addition, this was when the band started working with new management. Trying to get manager Adam Barnes "on the same page," with their WME agent and Lightning Rod was stressful, Anderson said. 
"We were also trying to book some small runs to help pay for the front and back end of record stuff," Anderson said. "We got money from the label, but we actually had to have money to go out and actually do it."
So all of that delayed the record's completion and release. But about a year before that, Anderson and Matsler had run into a different, altogether more serious problem that also complicated their band's forward motion. In 2017, en route to a show in Lubbock opening for country star Chris Stapleton, they got lit up by a state trooper, who in full-auto West Texas state trooper fashion, elected to toss their van. If you know anything about Quaker City, you can guess how the shakedown turned out.
Anderson remembers it ruefully: "We got pulled over because the inspection sticker on the trailer wasn't placed correctly. And that turned into a state trooper and his rookie ride-along guy searching the entire van and eventually taking [Matsler] and I to jail. Texas' laws consider any weed concentrate a controlled substance, and that's a state jail felony, charged higher than possession of meth, charged higher than coke, charged higher than fentanyl. The trooper, he said 'Even if I don't find anything, y'all aren't making that show tonight.' "
Anderson and Matsler were both charged with possession of a controlled substance under one gram for some weed oil. They both completed two years' probation in January, and Anderson doesn't take the experience lightly, especially given the subtext of their comparatively fortunate sentences: "We were given pre-trial diversion, where you don't get charged if you don't get into trouble for your probation period. … We were in jail with an African-American man named Rashid who got charged with the same thing. We were out in a few hours, but he had been in there for three days, because they wouldn't let him call a different bail bondsman. They wanted him to use whoever their cousin was that's the bail bondsman in Scurry County. And that person charged a higher rate than who Rashid wanted to use. The whole time I was in there, I couldn't help but think how horribly that whole process probably went for him than it did for me. … It was cause for reflection, but it wasn't a life-altering event for me. But for Rashid, it was probably a huge deal. Like, 'Why did I get pre-trial diversion?' And I have a pretty good idea. I mean, I appreciate it. Don't get me wrong. But things you always suspect about how race factors into the criminal justice system get kinda confirmed, and that was more jarring than the actual charges."
Reflecting on the ups and downs of his band's career, Anderson has learned a lot about how to deal with the inevitable crises and other obstacles that make the reality of making music for a living an occasional chore: "There have been times over the past few years where we all thought somebody was gonna quit. … I think it gets [compounded] with frustrations like career path and recording a record and it not working out and then having to re-record it, which is basically what happened with our third album, El Astronauto. … In a band, you're not really mad that someone didn't help load out or that someone else dropped a note on stage. You're mad that stuff's not going how you want it overall, and that just makes everything else seem worse."
Still, the band remains alive and well, though Anderson is the only member of the Quaker City Night Hawks who lives in Fort Worth. New bassist Smith lives in Dallas, and Haynes and Matsler both live in Nashville.
"I think what the distance does help with, when you're in a tin can with someone for two months in a row, love them to death or not, it's good to not hang out for a bit," Anderson said.
And Anderson and Matsler have never really written songs together anyway. Their creative partnership is more a function of adding to or refining what each other has already worked out. As such, the Quaker City Night Hawks' continued existence is predicated on their input.
"We formed that band with Matt Mabe and Pat Adams, but [Matsler] and I have pretty much written all the songs," Anderson said.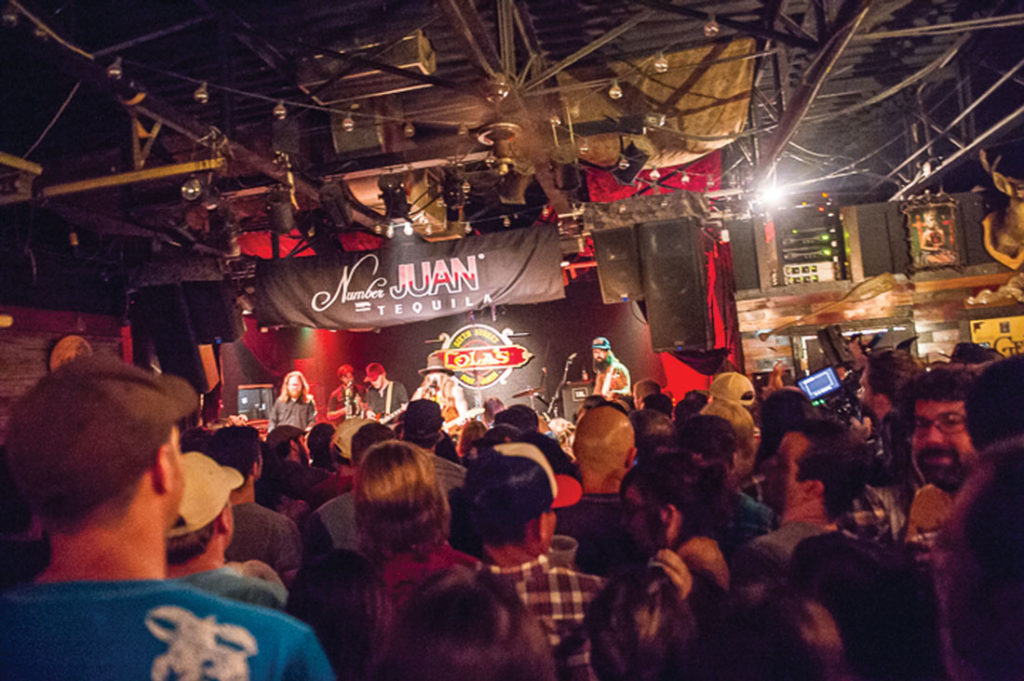 It's not that the rhythm section is a couple of hired guns, but Anderson and Matsler have always been the core of the band. Yet the Quaker City Night Hawks' power is still derived from their live show. Anderson is stoked about how the band's current lineup functions and considers the four of them a unit rather than two songwriters plus a drummer and a bass player. He attributes their solidarity to Haynes' and Smith's instant chemistry as a rhythm team, as well as to their professionalism.
In a way, Smith's seamless integration has really helped the band hit their current stride. Adams wasn't the first of the original lineup to leave. Haynes replaced original drummer Mabe when the band parted ways with him prior to the release of El Astronauto in 2016, but he left a discernible hole. "But we told Max, 'You're the bass player now. Play what you think sounds cool.' "
Once QCNH is out in the world, the band's schedule ramps up. They're currently wrapping up a month of shows that have taken them across the western United States, south across New Mexico and Arizona, up through California and the Pacific Northwest, and into the mountain states before heading back to Texas for shows in San Antonio, Fort Worth, and Austin. They'll have a nonstop schedule at South-by followed by a run through the South and Southeast during late spring and early summer that includes some music festivals. Though they've played shows opening for bigger bands and massive crowds before, their bread and butter remains the 200-500 capacity room.
"I don't think playing the big venues will stop being weird," Matsler said. "In Europe, we had too good of monitor mixes. Craft services spoil you, but now we're back to eating Taco Bell over the trashcan."
Meager eats will continue to be on the menu when they return to Europe in the fall. Their first foray overseas saw them opening for veteran southern rock band Blackberry Smoke, which put them in huge rooms for thousands of people. But on this next trip, they'll be headlining smaller clubs. Matsler has a good feeling about it. He believes in the strength of their new songs and European audiences' general engagement.
"They're more attentive," he said "They'll go from rowdy to pin drop. It's like, 'Oh, shit. They're all listening.' "
As for the Quaker City Night Hawks' ultimate future, Anderson is realistic but positive: "Putting out an album is sort of like renewing a lease on your apartment. It's like, 'Well, I know we'll be a band at least as long as this album's cycle.' Beyond that, it's hard to say, but right now, things are very optimistic. It's definitely the best situation we've been in as a band, so right now, there's no foreseeable end. Any time you're a band for a decade, the next album's never a given."
Anderson also doesn't hold much stock in the notion of making it anyway: "I guess the idea that every time you put out a new album, it's supposed to be the one that's gonna 'break you.' I'm just kinda sick of hearing it. I don't think we haven't not been successful. I'm just sick of the lie that goes, 'This is gonna be the one for y'all.' I don't care if it's the one. It's just a fake thing, making it. It's such a vague thing to say."
Yet for his realist's view of his band's trajectory, the Quaker City Night Hawks have put a lot of skins on the board, including that one from the non-fan back in Weert. Their journey and the doors that continue to open for them have been successes in their own right. They're just happy to be here, and their band's continued existence for 10 years running is its own reward.