George Gasich carries himself with the air of a successful businessman as he walks through the lobby of a downtown Fort Worth hotel. The 59-year-old came to the city not for an executive meeting but to fight his personal Goliath: the federal government that has dogged him and his wife for two decades. Here, 1,200 miles away from his upscale home in Sarasota, Florida, George is entering the final round of a fierce battle that will ultimately end in tragedy and leave a close-knit family wondering why any of it had to happen. When I met George in early September, his wife, Barbara Gasich, was still alive and fighting to survive from behind the steely bars of Federal Medical Facility-Carswell, a prison in Fort Worth. On that day, there was still hope.
"We have got to get Barbara out of there," George told me. "Every minute, every hour matters."
A few months before she was scheduled to report to Carswell for a white-collar crime, Barbara, 57, was diagnosed with Stage 4 recurrent metastatic breast cancer. A medical report from her oncologist in Sarasota said the disease was incurable but treatable and only if she received urgent, expert medical care. The cancer was spreading throughout virtually every part of her body, and the level of care that Barbara needed simply was not provided at Carswell, according to allegations raised by Barbara and her family members. Once inside the prison, Barbara, who was in severe pain and could barely walk, was at times subject to "barbaric" treatment, according to the allegations. George alleges that the family had to fight just to get her a walker and a wheelchair.
At one point during our meeting, George pulled out his cell phone and tipped the screen toward me. "This is my wife," George said, and for a moment his face softened into a slight smile. Behind the clutter of folders and icons on the screen was a photo of Barbara, a beautiful blonde woman known as "Barbie" to her closest friends and family. Together, the Gasiches traveled across the country and built a thriving business by selling medical devices.
"My wife and I, we worked our entire lives," George said. "We worked hard to get to where we got to. I was born in Serbia. I came from there, and Barbara's dad came from there, so we were brought up with that good old-fashioned European mentality. If you want something, you work for it."
But the Gasiches' lives began to unravel at the start of their 20-year struggle with the IRS and the federal justice system. The debacle began in Indiana, where they used to live, and it led to a series of contentious hearings between the Gasiches and the government. At one point, the IRS claimed the Gasiches owed the government more than $1 million. George however, maintains that an accountant's calculations showed they owed only a fraction of that amount: about $60,000. The government closed in on the Gasiches after they decided to move from Indiana to Florida. One morning, federal agents stormed their Florida home.
"Spearheading the operation was the woman in charge of the criminal investigation from Indiana," George said. "There were seven to 10 cars outside our house, in a gated community, in the cul-de-sac, and the entire house was surrounded. They barge into the house and throw my wife on the floor and handcuff her, and they handcuff me. Then we're in separate squad cars, and we're being marched off to Tampa. My kids have to post bail for us. We've got no criminal history, nothing. We've never been in trouble ever, neither of us, so now we're in holding cells with God only knows what kinds of criminals. For a tax return. That's what started our journey."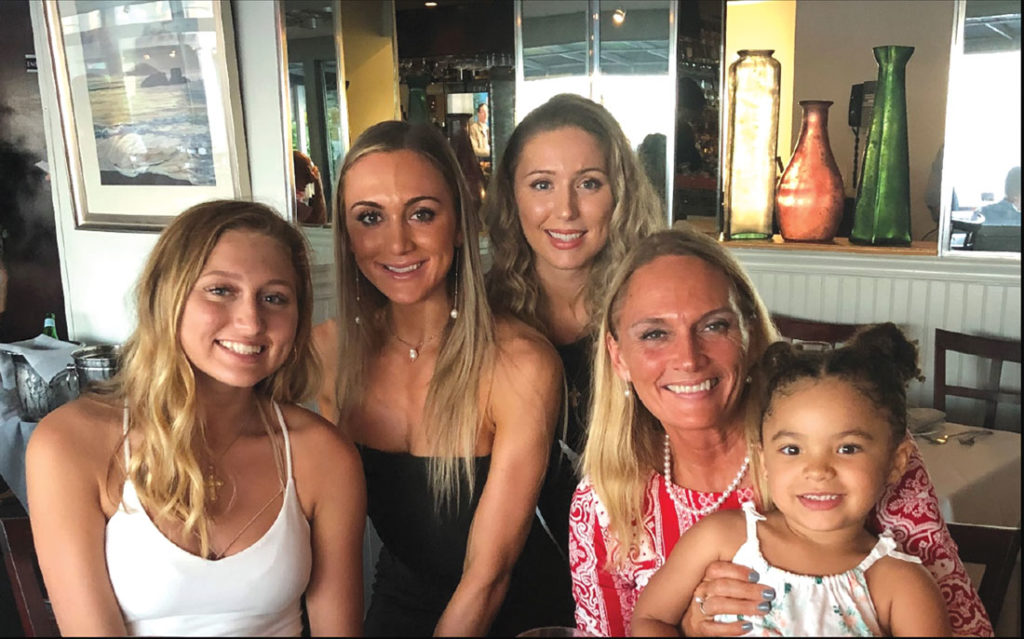 *****
In 2016, Indiana U.S. District Court Judge Philip Simon sentenced both Barbara and George to three years in federal prison for making false claims on tax refund forms. In Simon's written opinion, he admonished the couple for primarily representing themselves while going up against the federal government. He warned the Gasiches that they were taking "a perilous course." In addition to their sentences, the Gasiches both paid a $50,000 fine. Simon staggered their sentences so one parent could remain at home to care for their youngest daughter, who is now 16. George first served his three-year term sentence in a minimum-security federal prison, and Barbara was set to report to Carswell in June, 30 days after he was released.
In addition to their legal problems, Barbara had her first run-in with breast cancer in 2000, according to records provided by the family. The disease returned with a vengeance just a few months before she was scheduled to report to prison. Carswell was chosen because it is the only federal facility for female inmates with special physical health or mental health needs. A series of medical tests in early June showed that Barbara's cancer had spread to her lymph nodes, bones, and throughout her body. She was originally scheduled to report to Carswell on June 25 but received a 30-day extension due to the devastating diagnosis. The attorney she had at the time made a request for a second extension, which was denied by the government, court records indicate.
"After we were denied, her whole demeanor, her world, was just destroyed," George said. "Now she knew, not only does she have cancer. She's got to go to prison. And this isn't just any prison."
When George took Barbara to the Tampa airport to fly to Fort Worth, she was so ill that she nearly collapsed at the airport, he said. At one point, George wanted to take her to the emergency room, but Barbara insisted that she continue on.
"She was afraid of the consequences," George explained.
But other serious consequences were in store. Although Barbara's oncologist in Florida stressed the importance of starting treatment immediately, nearly three weeks passed before she had her first oncology appointment at Carswell.
What happened next nearly killed her. On August 19, prison guards woke up Barbara around 7 a.m. and told her she was going on a medical trip. Instead of administering the medications recommended by her doctors in Sarasota, Barbara received chemotherapy at Carswell's oncology office. No baseline tests, such as an echocardiogram and blood work, were given prior to the treatment, the family alleges. Barbara had a severe reaction to the chemo, and only then was it discovered that her platelet levels were so low that she needed an emergency transfusion, according to the family. Barbara's oncologist in Sarasota was adamant that she would need an echocardiogram prior to treatment and throughout her treatments because cancer drugs can be hard on the heart.
"Barbara told this to the oncologist, and the message was, 'You don't need an echocardiogram,' " George said. "They have no baseline and proceed to give her these drugs, and she has a reaction to one of them, and she's shaking uncontrollably. They gave her some medications to calm her down and then figured out that platelet count is very low. So again, no baseline. They should have already known in advance what her platelet levels were.
"So now, they've got to rush her from the oncologist's center to [John Peter Smith Hospital in Fort Worth] to administer a transfusion," George continued. "She just had this cancer treatment, so her body is blasted with this toxin –– let's just call it what it is –– and now she has to have an emergency platelet transfusion, so she's in the emergency room." 
The grueling day began around 7 a.m., and by 9 p.m., it still wasn't over. Despite her condition and being in severe pain, Barbara was discharged from JPS after the transfusion and was forced to sit upright on a metal bench throughout the night while wearing ankle shackles, a waist chain, and handcuffs, family members said. The shackles prevented her from moving, let alone being able to comfortably rest. The situation was blamed on a shift change and a problem with transportation back to the prison, family members said. Still, they couldn't understand why Barbara was not given the opportunity to lie down and rest at the hospital. She was discharged and "was not kept at a hospital overnight, nor was she cared for or treated by any medical staff," the family alleges in a statement.
The next morning, Barbara was finally taken back to Carswell. In her frail condition, she endured the 27-hour ordeal with no rest and hardly anything to eat. "I had no breakfast, and they packed me a lunch of an apple, peanut butter, four slices of wheat bread, and a pink, sugary drink that I didn't drink," Barbara later told me during a phone interview.
The next day, Barbara told family members that she was in extreme pain and had great difficulty standing in line for food at Carswell. She also said she was so weak she could barely lift her head from her pillow for several days, George said.
The weight of the shackles Barbara wore caused severe bruising across her body. "I had bruises all over my wrists and legs – that's part of having low platelets," Barbara said. "I was also dealing with a lot of pain at the time. I just wanted to be at home."
Following the incident, George said Barbara was manhandled and treated "like she was a mass murderer." Barbara's sisters also were severely distressed at hearing what happened to her at the hospital. Barbara's two cellmates – family members later called them "angels" – tried to help her by asking if they could bring food back for Barbara. They were allegedly told they could not. Her physical condition and her alleged treatment caused her family to fight for her with even more resolve.
"We won't rest until our beautiful Barbie is out of there," Barbara's sister Helen Mandich wrote in an email.
*****
Over her 45-day stay at Carswell, Barbara's condition continued to rapidly decline, according to family members, medical reports, and court records. She was often too ill to sit through a face-to-face visit with George and struggled to reach the phone or to sit before a computer to email family members.
As Barbara's ability to communicate with her family continued to worsen, George and the sisters launched an around-the-clock campaign to try to check on her and help her. They kept a steady stream of phone calls pouring into the prison and even reported Barbara's plight to senators and congressmen across the country. The entire time, the family was searching for an attorney with expertise in the new compassionate release law.
Lizzie Gasich, 16, is the youngest of the Gasiches' three daughters. In a July 25 letter to Carswell's warden, Lizzie pleaded for her mother's release. She wrote that she believes her mom was nearly a "perfect" mother.
"She is so kind-hearted and gentle, she only impacts people positively," Lizzie wrote. "She could never be a threat. … Please, don't you think there has been enough? As much as I need her home, she needs it more. Please get her home as soon as possible. I would be forever grateful."
Dr. Steve Mamus, the medical director of the Cancer Center of Sarasota, wrote a July 2 letter to Judge Simon that outlined his recommended treatment plan for Barbara.
"The patient needs an experienced medical oncology team to provide her treatment," Mamus wrote. "This would include an oncology nurse and a medical oncologist. Not only will they provide treatment but also need to monitor the patient for possible response to treatment and to monitor her for any treatment-related toxicity."
Barbara's outlook would be very poor if she is not treated by an experienced team, he added.
"I remain available if there are any questions," Mamus concluded.
Barbara's treatment, her declining health, and the alleged lack of any monitoring or checking up on her caused "the sisters and I to come unglued," said Linda Djukic, one of Barbara's sisters. Liz Popovich, a sister who lives in London, England, made a desperate call to the prison on August 24 to try to find out how Barbara was doing.
"No one was looking after her, and she's really, really sick," Popovich said. "I was trying to reach someone in the medical part of the facility to look in on her and make sure she's OK. The phone rings and rings forever, and by the time they answer, I'm crying my eyes out."
Popovich said she told the person who answered at Carswell, "You are a medical facility, and you need to check on her!" The person on the other end of the line allegedly said, "No, we're a prison. Call back Monday through Friday" and hung up.
The family heard nothing for four days. They said they frantically called hospitals across the Fort Worth area to see if Barbara was admitted. Later they learned that she had somehow got herself to the walk-in clinic at Carswell. On August 26, Barbara was whisked off to the emergency room at JPS and was diagnosed with severe urosepsis (a blood stream infection due to a bladder infection) and severe, life-threatening thrombocytopenia (extremely low platelet levels), according to records provided by the family. The next day, she was still in the emergency room at JPS but was not admitted to the hospital, family members said.
The chain of events was exactly what the family and Barbara's oncologist from Sarasota, Dr. Mamus, feared would happen. "We were worried that if they take her, there would be no aftercare," George said.  "In a prison, there is no aftercare. There just isn't."
George retained Samy Khalil, a partner with the Houston law firm Gerger Khalil & Hennessey and a former assistant federal public defender. Khalil has a lengthy list of professional accolades and is considered one of the top white-collar criminal defense attorneys in the nation. An emergency motion filed in Barbara's name on September 5 with the U.S. District Court in Hammond, Indiana, led to her release from Carswell. Still, the victory came with giant losses.
"As difficult as Barbara's situation has been, the new compassionate release law worked," Khalil wrote in an email immediately after Barbara's release. "But it was not without a lot of pain, struggle and anguish – on the part of Barbara and her family. No prisoner – especially a nonviolent one – should have to nearly die to secure a compassionate release."
In court papers, Khalil also wrote about the consequences of forcing a seriously ill inmate to remain in prison.
"An inmate in prison is not 'entitled' to a doctor of her choosing," Khalil wrote. "She cannot schedule timely appointments, or pain medicine, or surgery, or chemotherapy for life-threatening cancer. And, before this year, she had no opportunity to ask the court for help or 'compassion' with her condition. But in December 2018, Congress changed the law of 'compassionate release,' allowing inmates – and not just [the Federal Bureau of Prisons] – to petition the courts for release when they face life-threatening illness. Congress determined that BOP had done an inadequate job of treating such inmates and that sentencing courts should have discretion to consider their plight."
On September 9, Judge Simon approved Barbara's release from Carswell under the First Step Act. He seemed to acknowledge what Barbara's medical team and family said from the beginning: Carswell was not equipped to provide the highly specialized care she needed: "Gasich's access to medical specialists and sub-specialists is more limited in the BOP than in the community."
Simon also stated that he took into consideration the many letters of support submitted by Barbara's friends and family who would be able to support her at her home in Florida "during this difficult time."
In sum, he wrote, "I find that extraordinary and compelling circumstances are present in this case and warrant the result of compassionate release. Gasich's terminal breast cancer, which is progressing and spreading at a rapid rate, combined with the government joining this motion, and the BOP's own medical personnel who recognize the poor prognosis and have also recommended a compassionate discharge, all support my conclusion."
Simon could not be reached for further comment.
*****
George had a team of medical experts on standby, and Barbara had to be stabilized at a Dallas hospital for four days before she could even board a plane and return home to Sarasota, family members said. Once she was at home, Barbara told me during a phone interview that she was amazed at what she endured.
"I really do believe God has a plan, even though it was the hardest thing I've ever done, physically," Barbara said. "Although it was a challenge being sick in that environment, I had angels looking out for me."
She also said it was important for her to speak out.
"There needs to be attention brought to it," Barbara said. "There's a reason this happened. There's a positive thing that could come from all of this. It could be used to help others. My motion will be cited and used to help others get quicker responses."
Barbara said her thoughts of making it home are what allowed her to keep fighting. While in Carswell, Barbara noticed that not all of the inmates had a strong support system like hers.
"For some of them, the people they had checking on them were few and far between," Barbara said. "It shouldn't have to be that way. Even if people do not have quite the same support system that I had, they should still be able to get the help. Some of them just don't have enough of a support team or the ability to hire an attorney. I feel for them. There are just some horrid stories you hear."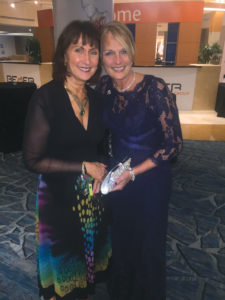 Those comments were so typical of Barbara, sister Mandich said. She recalled a 2018 video of a packed sales conference where Barbara spoke. In the video, the crowd greets Barbara with a standing ovation as she approaches a podium. Instead of grabbing the attention for herself, Barbara acknowledges the successes of other women who were standing next to her. She went on to encourage the attendees at the conference to remain steadfast in building their sales businesses. But her words of encouragement could also be applied to what she went through at Carswell.
"We all have things that we have to overcome," Barbara says in the video, "so I want to challenge you that we can look at those challenges and roadblocks and adversity, and we can decide, 'Do we want to treat it as an obstacle, or do we want to treat it as an opportunity?' Again, it's a choice."
Although she had serious health problems when she entered Carswell, her family is convinced that her stay at the prison shortened her life. Initially, doctors had hoped Barbara could live at least another year, possibly longer. Barbara died on October 13 surrounded by her family and friends.
Representatives at both Carswell and JPS hospital said they could not discuss the specifics of Barbara's case due to privacy laws. JPS is only charged with treating any inmates brought to the hospital, according to a written statement by JPS spokesperson Diana Brodeur. Any restraints or other custody arrangements are not under the hospital's purview. "Protection, guarding, and custody arrangements for all inmate patients, regardless of inpatient or outpatient status, are the responsibility of the law enforcement agency initiating or maintaining the arrest and the officer employed by such law enforcement agency," Brodeur wrote in an email.
The hospital's role is strictly to treat the patients, she added. "At JPS, we focus on delivering the very best care to each and every one of our patients, no matter their circumstances," she stated.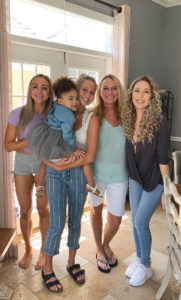 When asked about the allegations raised by Barbara's family, Deanna Lux, a spokesperson and executive assistant at Carswell, said the prison cannot address specific questions about current or former inmates. She maintained that the medical staff makes routine rounds of all inmates who need medical care to ensure they are "providing the highest level of medical services they can." Additionally, all meals are provided and given to inmates under strict requirements, she added.
According to Lux, Carswell not only provides excellent but world-class treatment of its prisoners and their families. The prison has a total of 1,631 inmates, including 1,289 at the FMC portion and 342 inmates at the camp.
"We lead the way for corrections throughout the world because of the values we place on people and on our inmates," she said. According to Lux, every opportunity is made to allow inmates to communicate with friends and family. "The more connected they are to the outside world, the more prepared they are to re-enter society," she said.
Staff members, Lux continued, are professionals and understand that inmates are not there to be punished but to "provide every opportunity for them to create a better situation for themselves."
Barbara's family members disagree. "To me, Barbara going to Carswell was the difference between life and death for her," Mandich said. "I believe we could have saved her if she did not spend 45 days in Carswell. It just took so much out of her, and she really deteriorated."
The loss of Barbara still hasn't registered yet, her family members said last week. More than a sister, she was also Mandich's best friend. "I talked to her every day," Mandich said.
When I first met George in September, he described Barbara as a kind, loving person and an outstanding mother who is "an angel," he said. "She didn't get what she deserves.
"Mom's the glue," George continued. "She's the one who holds the family together."
*****
Sadly, Barbara's story is not unusual. The BOP has a dismal record of approving compassionate release requests, multiple studies have found. A 2018 report by The New York Times and the Marshall Project stated that the vast majority of compassionate release requests are denied. From 2013 to 2017, the BOP received 5,400 applications for compassionate release yet approved just 6 percent of them, according to the study. Additionally, 266 inmates died in custody while waiting for a decision on their request. "Dozens of case studies" also showed the bureau has discounted the opinions of doctors, wardens and others closest to the prisoners, according to the report.
In 2013, a report by the Inspector General of the U.S. Department of Justice stated that the compassionate release program is poorly managed and that its inconsistent and "ad hoc implementation" has likely resulted in potentially eligible inmates not being considered for release. It has also likely resulted in terminally ill inmates dying before their requests for compassionate release were decided, the report states.
In addition to refusing most compassionate release cases, even when a prisoner is dying, the BOP has also been rife with "unconscionable delays in processing requests and system-wide chaos," according to a study by the nonprofit groups FAMM and Human Rights Watch. Prior to the First Step Act, the BOP "regularly exercised its gatekeeping role to prevent courts from considering compassionate release requests from prisoners who meet the [United States Sentencing Commission] (and even the BOP) criteria for extraordinary and compelling reasons," FAMM states on its website. "It did so simply by refusing to bring a motion to the court."
Advocates are hoping that new laws will begin to change that history, even if the change is not immediate.
In June, Angela Beck was granted a compassionate release after it was successfully argued that the BOP did not provide her adequate care. She was assigned to the Federal Correctional Institute in Aliceville, Alabama, court records state.
A federal district court in North Carolina stated, "As these facts establish, the quality of treatment BOP has provided Ms. Beck for her cancer has been abysmal. … The course of action by the prison system in responding to Ms. Beck's known breast cancer, punctuated by repeated delays in care, was grossly inadequate, and there is no medical justification. BOP has not acknowledged deficiencies in Ms. Beck's medical care … which indicates BOP is unlikely to meet its Constitutional obligations in the future. As long as she stays in BOP custody, she faces a substantial likelihood of substandard medical care for her life-threatening disease."
*****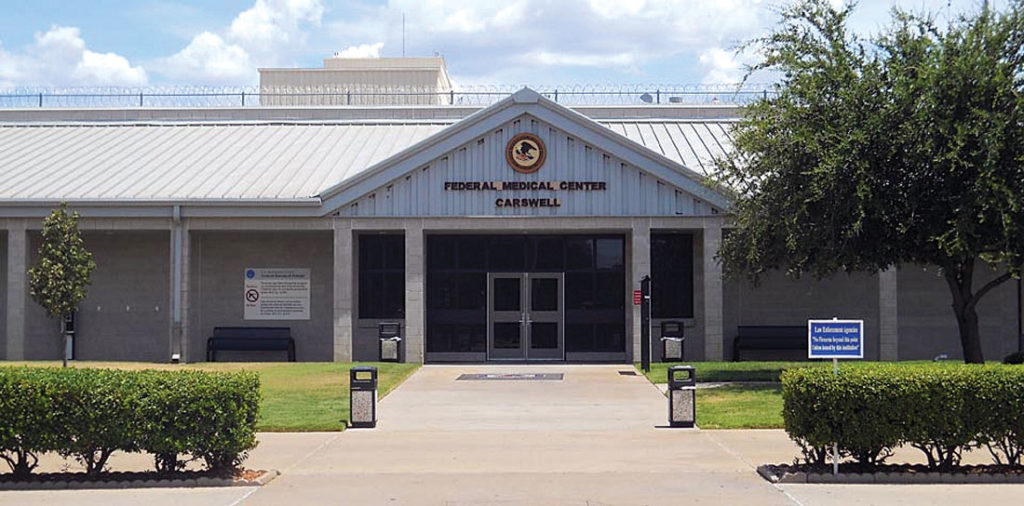 Others still have met untimely and suspicious deaths or experienced treatment similar to what Barbara endured.
In 2005, the Fort Worth Weekly reported on Linda D'Antuono Fenton, who was found unconscious in a cell at Carswell and later died at the Fort Worth Osteopathic Medical Center. "She died there eight days later, without ever regaining consciousness, with her family members at her bedside –– and with shackles on her legs [and] two guards on duty to watch her," the story states. " 'She was in a coma, for God's sake,' " her brother said. " 'Where was the compassion for my mother? For us?' "
Other names etched in the Weekly's Carswell archives include Nicole Vasquez, 27, and Mari Ayn Sailer, 29, who died in 2005 at the prison "under questionable circumstances," according to previous reports. Vasquez had a surgery and died of septic shock after medical personnel allegedly denied her requests for help. Sailer's family was caught in a tangle of red tape trying to figure out what happened to her. A list of other allegations included "gross medical neglect, rape by prison guards, and toxic exposure for prison workers," previous reports stated.
In the end, questions remain about time served and "punishment" received – for them and for Barbara.
"Yes, we made a mistake," George said. "We filed some bad tax returns, but does it warrant the death sentence that Barbara's been granted? The time I served should have been enough for both of us.
"How much is enough?" George asked. "How much?"