I'm sure you've read by now about the massive emergence of Brood X cicadas now dominating the eastern seaboard. After being dormant for 17 years, the arthropod invaders are crawling from the earth and returning to the surface.
Live music is making a similar resurgence. While shows haven't been dormant for quite that long, I think it's safe to say that the return of live music has been much more widely and enthusiastically anticipated than the return of the cicada.
The time spent at home during lockdown also gave nascent and seasoned musicians alike the opportunity to spend time writing and recording. With spring music releases already beginning to trickle in, summer promises to bring plenty of new music flavored with the celebratory zeitgeist of the (presumed) end of COVID.
Alt-rock trio Phantomelo has a new single set to come out late this July. "Space Prom" will follow Water Your Friends, Pt. 1 as the band's first release since January. It will surely provide more creamy guitar and vapor-y soft-rock jams.
If you're into vintage-inspired rock, be sure to check out the newest single from Griffin Tucker & the Real Rock Revolution. "Get Away" is a contemporary stadium-rock jam. It is available on YouTube and all streaming platforms now.
0. Deletron just released a 52-song record written and recorded during lockdown that is an absolute psychedelic voyage. While it may take you the entire summer to listen through it (I kid), Jeffis definitely worth the exploration. You can listen to it at ODeletron.Bandcamp.com/album/Jeff.
St. Vincent just released her first record since 2018. Daddy's Home has an unpolished retro vibe that is absolutely delicious. With a reputation for having a Bowie-esque handle on sound and style evolution, St. Vincent never brings anything stale to the table, and Daddy's Home is no exception. The album pays homage to '70s rock while still dripping with St. Vincent's signature smoky, sultry, smooth vibe.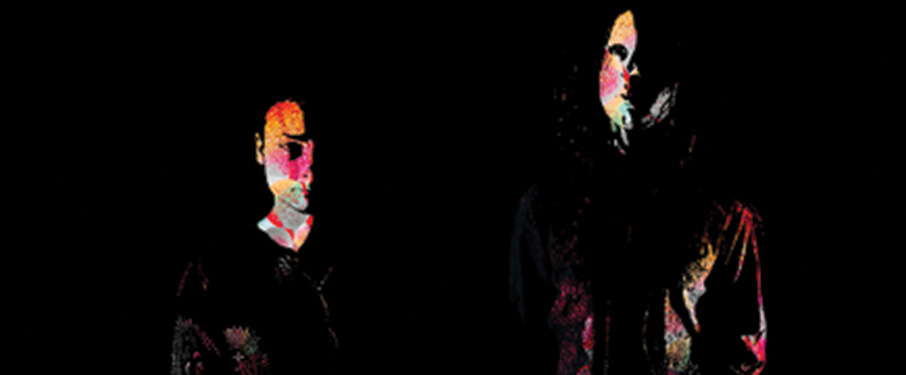 Ashes, a permanent fixture on my summer playlists, are hard at work on Texas Space Rock. Brothers Brett and Braden Reddell specialize in surf and psych rock but will incorporate more shoegaze and classic prog on the new EP. Texas Space Rock will also be the band's first release on vinyl, something the pair are very excited about. Look for it midsummer.
State Fair Records bands the Ottoman Turks and Deathray Davies both have recent releases. The sophomore album Ottoman Turks II brings more of the cowpunk, Americana vibe established by the 'Turks on their debut album. The Deathray Davies return from a decade and a half off with the transformational Time Well Wasted.
Psych-rockers Siamese Hips are planning to release a self-titled single this summer, with a full-length following in the fall. This release will follow their mid-2020 single, "Analysis Paralysis." Juicy guitar solos punctuated with punchy percussion are Siamese Hips' forte. If the album is anything like "Analysis Paralysis," North Texas has a lot of fantastic rock to look forward to from Siamese Hips.
The middle of the season is also when Chill (Chris Hill) plans to release a new single, "Magnificent." Those acquainted with Chet Stevens' work will be familiar with the deep in-the-pocket grooves that Chill lays down behind the drumkit. "Magnificent" is smooth as hell and will be available on all streaming platforms in six to eight weeks.
Fort Worth favorite Leon Bridges just released "Motorbike," the first single off his upcoming record. The album Gold-Diggers Sound is slated for a July 23 release. If the rest of the record is anything like "Motorbike," listeners can look forward to groovy R&B and the honey-smooth vocals that Bridges specializes in.
Metal band Birds R Drones will make their recorded debut. Their sound is a combination of classic thrash mixed with more contemporary, sludgy breakdowns. The singles "Kick Rox" and the cleverly named "Birds R Drones" are set for release on Bandcamp and SoundCloud June 6, with a full album coming to all streaming platforms July 17.
We the Sea Lions alum Josh Badillo is launching his solo project, of boyd, with the release of Youth in Fields. The album is mixed by Grammy winner Stuart Sikes (Modest Mouse, White Stripes). Badillo plays all parts on the album, which is almost entirely instrumental. It has retro electronic elements that are reminiscent of New Wave, as well as contemporary soft rock vibes. It is slated for an August 7 release.
Uncle Toasty has been teasing their inaugural release, peppering their socials with hints of a record coming soon. Fledgling side project of the seasoned surf-garage band Mean Motor Scooter, Uncle Toasty plans more heavy garage-rock soon. Having already wrapped recording on the album and finished production on the music videos, Uncle Toasty anticipates a fall EP release with a music video coming this summer.