Serious Pizza, 2728 W 7th St, FW. 11am-midnight Sun-Thu, 11am-3am Fri-Sat. All major credit cards accepted. 682-348-2482.
They say everything's bigger in Texas, and the people behind Serious Pizza have certainly taken that to heart. The smallest pizza size you can order there is the Huge Slice, which is larger than most places' personal pan pizzas. The whole pies come in sizes ranging from 18 to a whopping 30 inches in diameter, the latter requiring two pizza peels to extract from the oven. The restaurant's one dessert option is a cinnamon roll that's the size of a cake. I think I got Type 2 diabetes just from looking at that thing.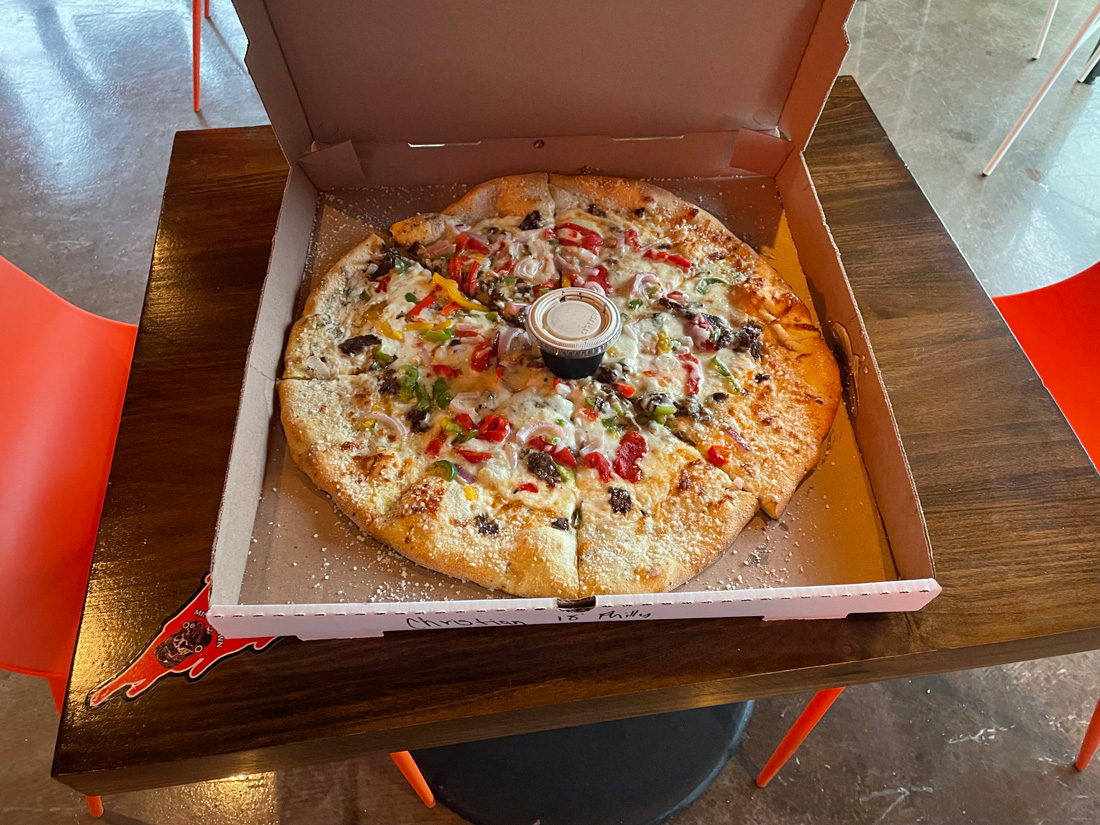 The restaurant started as a hole-in-the-wall club in Deep Ellum 10 years ago, and shortly before the lockdown, it was acquired by a large firm that greatly expanded that location's interior, presumably so that people could fit both their pizzas and themselves inside. Last month, Serious Pizza opened a Fort Worth location on West 7th to packed crowds. (Fortunately, there are tables out back if you don't want to be indoors right now.) The gimmick aside, these pies are good enough to make a big dent in our pizza scene.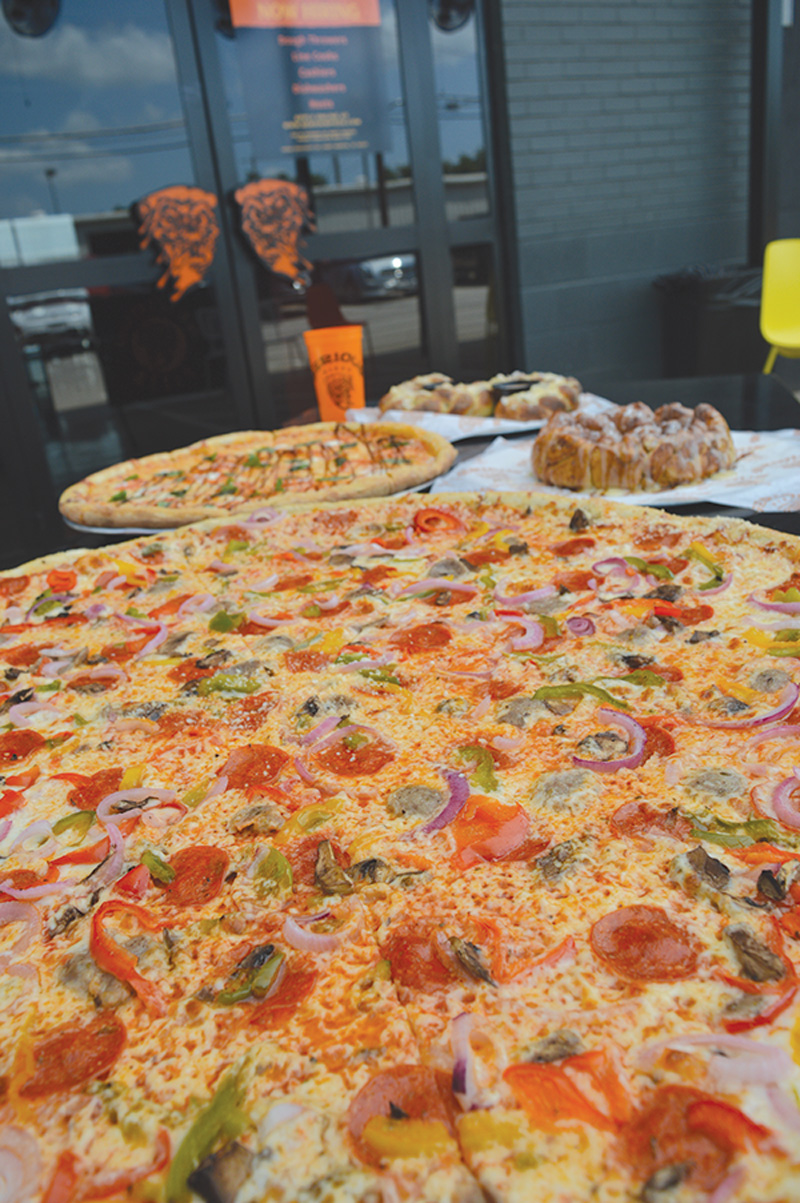 My Huge Slice came out with a perfect crust, crispy on the bottom but thin enough to fold the slice in half like an East Coast native, although folding a slice this big might be a logistical challenge, especially if you have small hands. I customized my slice, and the shaved ribeye steak that I asked for proved to be a preferable and luxurious alternative pizza topping to the ground beef that most pizzerias offer.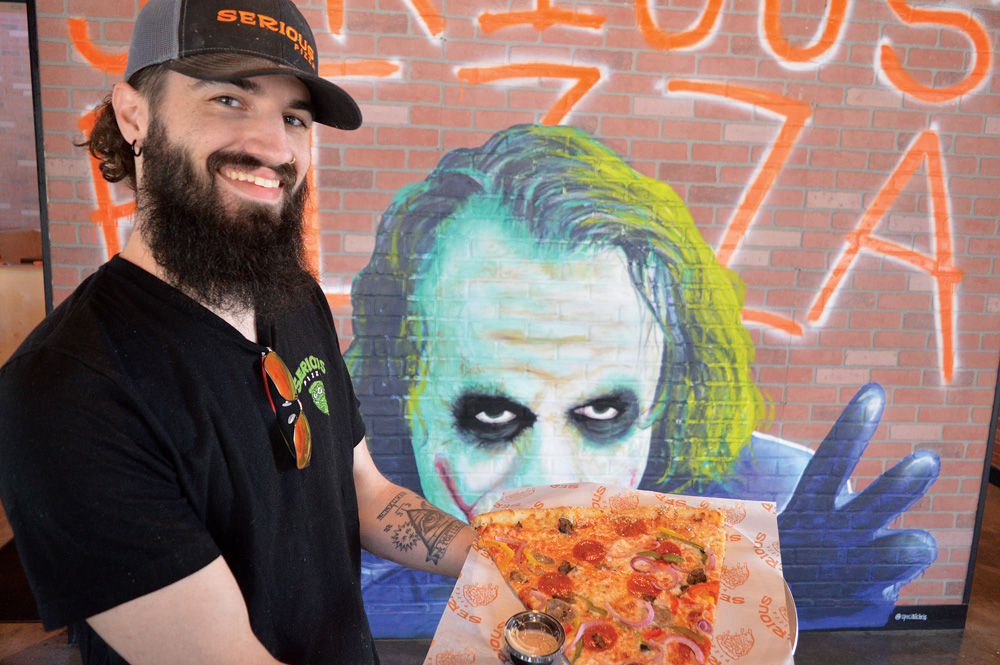 The bad news was that the cheese on my custom slice was raw in some spots. That's a downer, although I saw that the mozzarella on neighboring tables' slices was properly melted, so I'm willing to believe that I simply drew a bad one. Heaven knows it must be difficult to evenly bake anything that huge. I had no problems with raw cheese on my specialty Philly pie, which aims to imitate the taste of Philly cheese steaks in pizza form. The Philly comes with Alfredo sauce instead of tomato, and while I don't usually seek out white pizza, this one struck the right balance by going heavy on the roasted peppers and onions to mitigate the richness of that sauce and that shaved ribeye.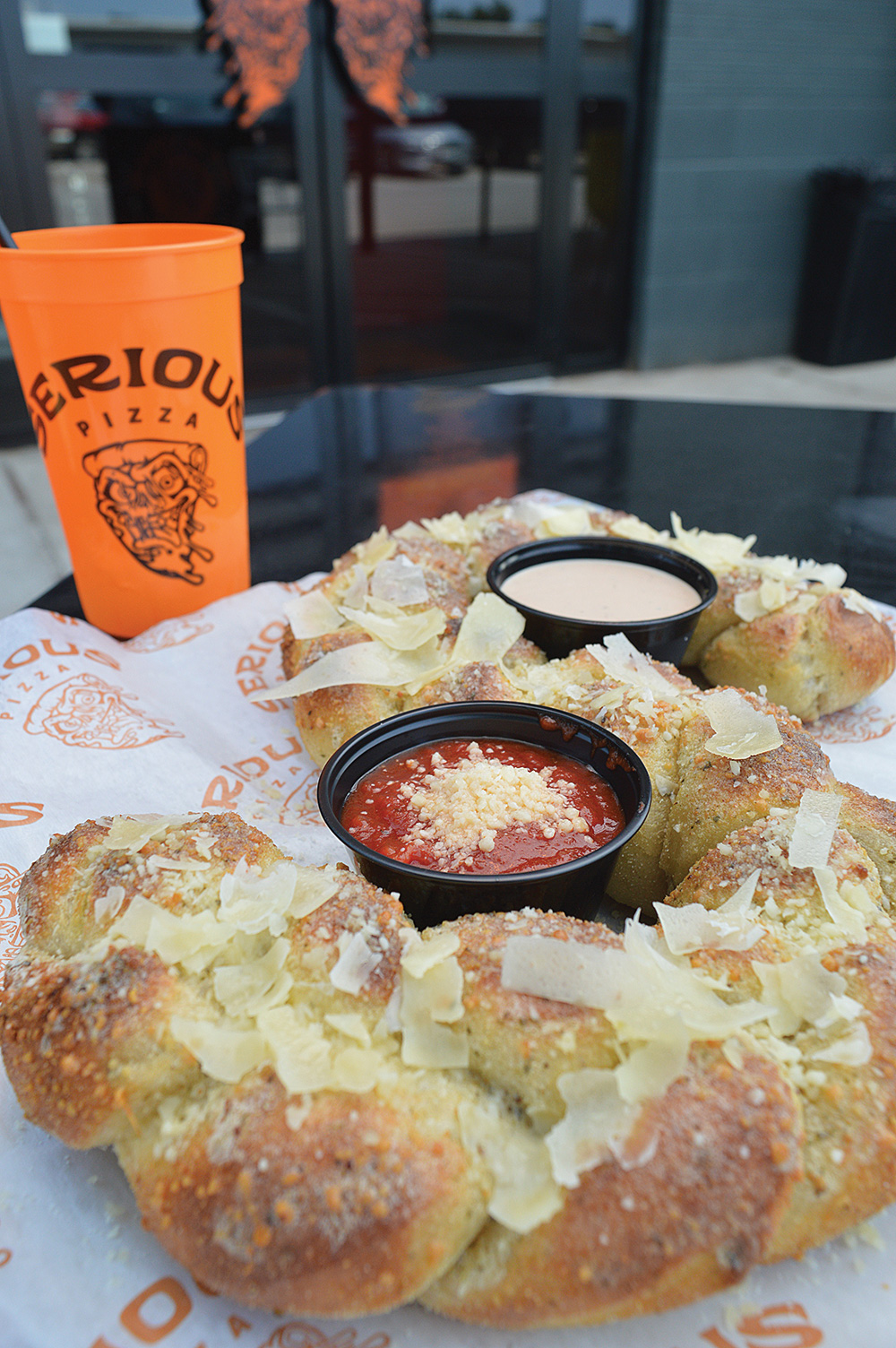 The soft drinks available at the soda fountain are house mixes, which is normally a point in a restaurant's favor. However, the diet cola I drank was pretty vile. I would recommend ordering from the refrigerator case, which contains bottled sodas as well as beer. (Better yet, order takeout and drink your own carbonated beverage of choice.) The remodeling of the Deep Ellum place was supposedly because the original location lacked character, but the only distinctive touch in the decor of Fort Worth's pizzeria is a chalk mural of Heath Ledger as the Joker asking, "Why so serious?"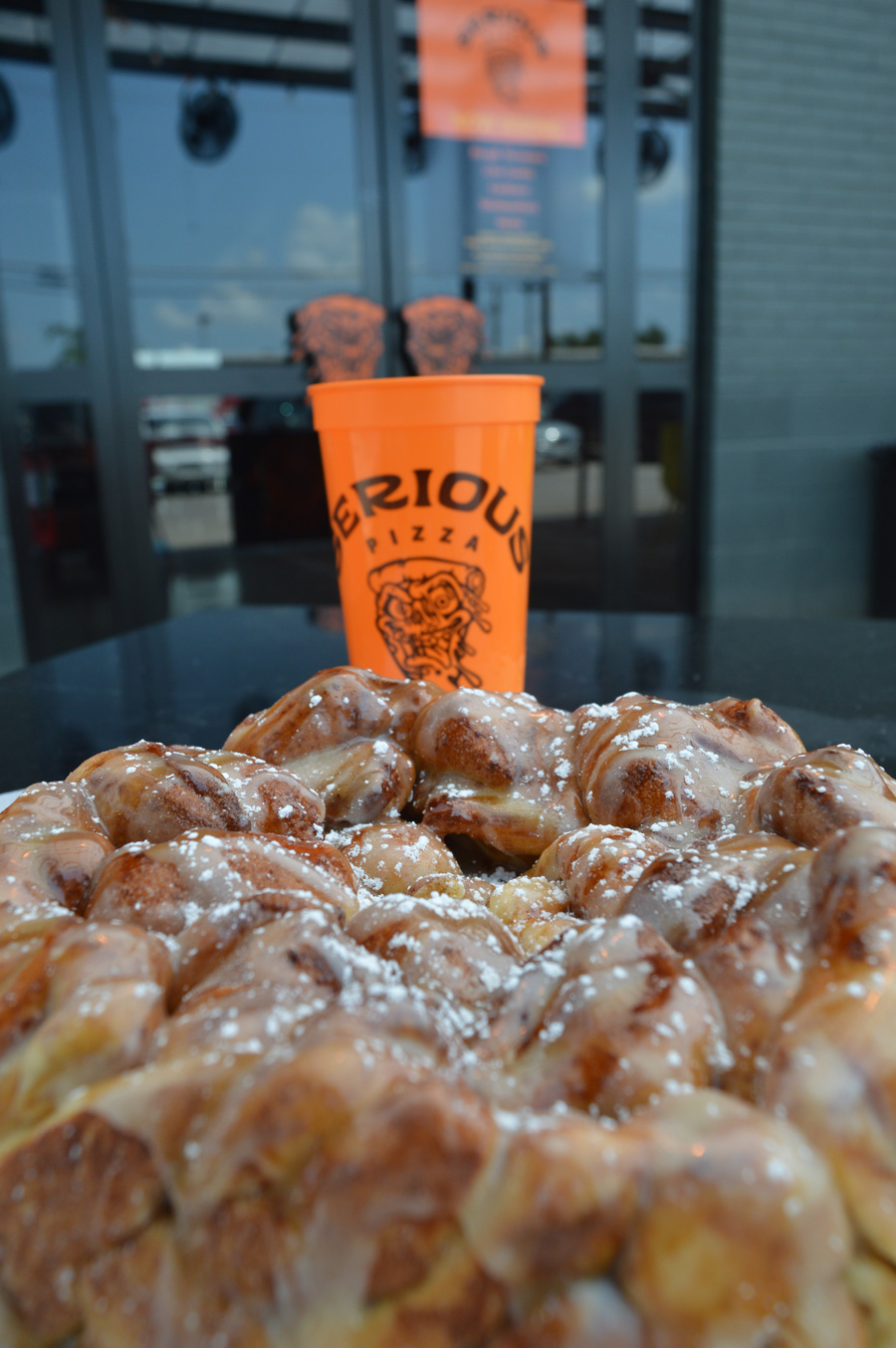 Anyway, while this place might not be for pizza gourmets, it's close to ideal if you have a large party either going out or gathered at home. One of those 30" suckers can be tailored to order with all the customary toppings and will feed a hungry crowd. Even the gourmets won't complain about what's on offer.
Serious Pizza
Huge Slice $5.95
+ $1 per topping
Philly pie (18") $19.25