Location TBA. Follow Gustos on Instagram @__gustos.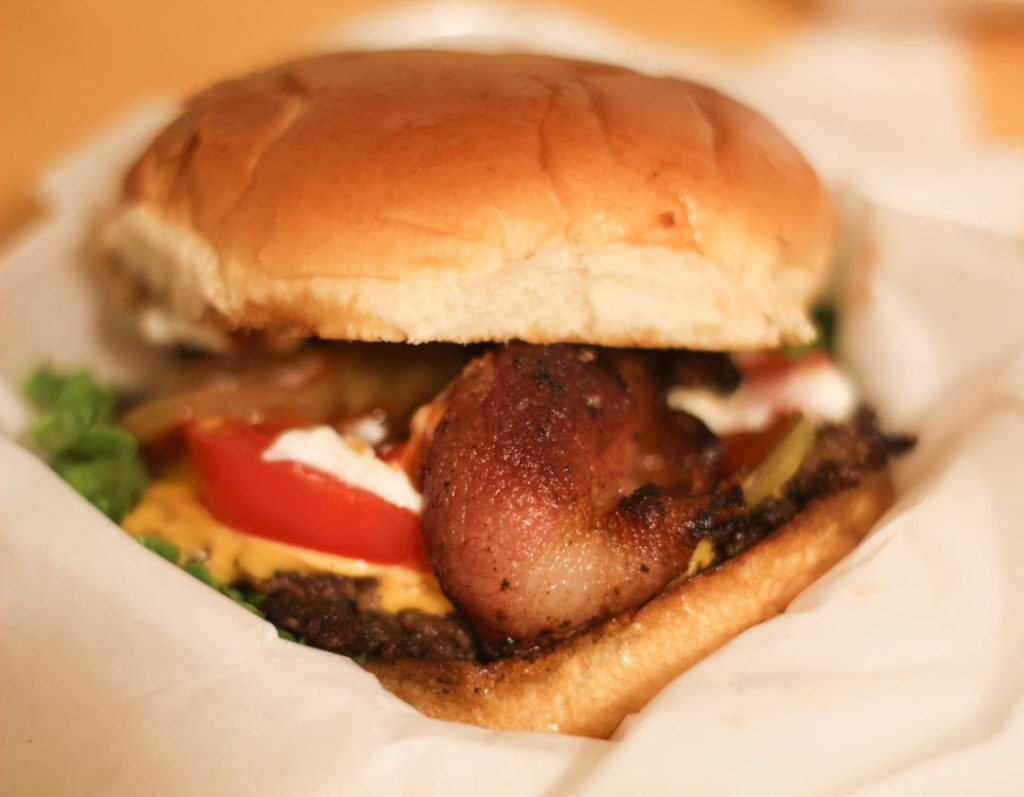 Hours before heading to Magnolia to cap off 2022, I pulled up to Hotel Dryce for an early dinner. From his food trailer behind the boutique hotel, Jonathan Arguello said that it was his last night at this location. He wasn't ready to disclose his next Fort Worth base of operations, but he was looking forward to a more visible perch to sling his tasty creations.
Over the past year, the patty maker has expanded his menu while staying true to the formula that has made Gustos Burgers + Stuff popular with meat lovers. He uses high heat and heavy smashing to deliver super-flavorful delights.
The Double Gusto came with gobs of American cheese, oily and caramelized onions, and two rich, salted, and lightly charred patties. Thick Best Maid pickles and a tangy secret sauce livened the lovely, savory mess.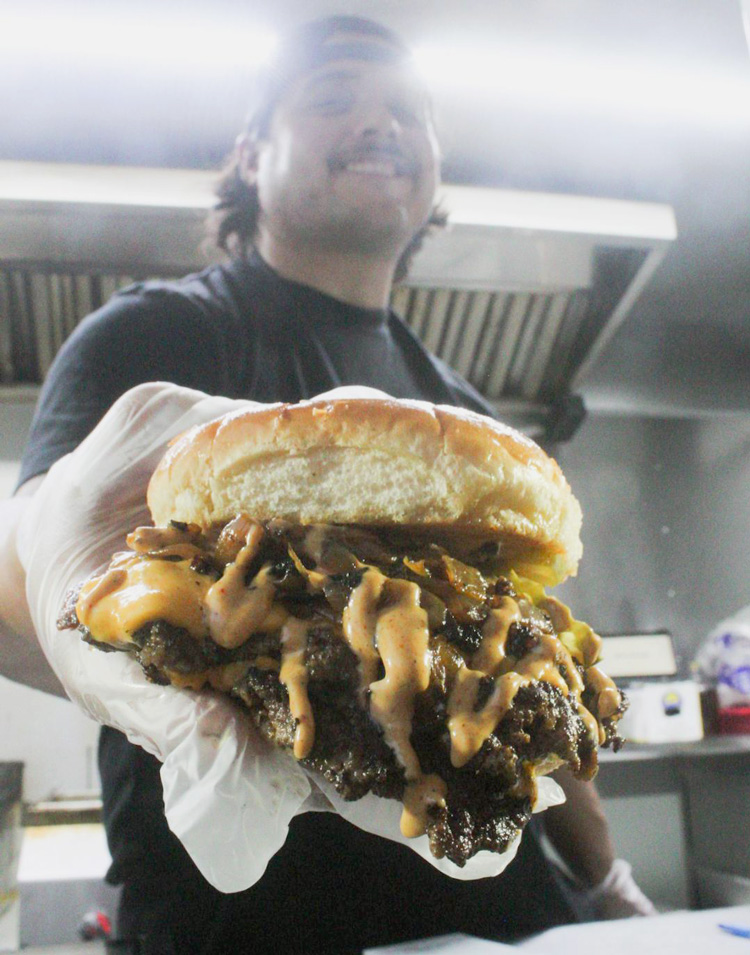 The trailer offers a handful of sides, including the Gusto Style Tots and the Bacon 'n' Cheese Tots. The Gusto variety came drizzled with a creamy Thousand Island-esque sauce, and the golden-fried nuggets commendably held their shape under the weighty blend of cheese and grilled onions. The bacon option was heavy on crumbles of smoky, grilled pork that — and I wasn't complaining — overpowered the cheese. Both belt-busting appetizers could easily feed two.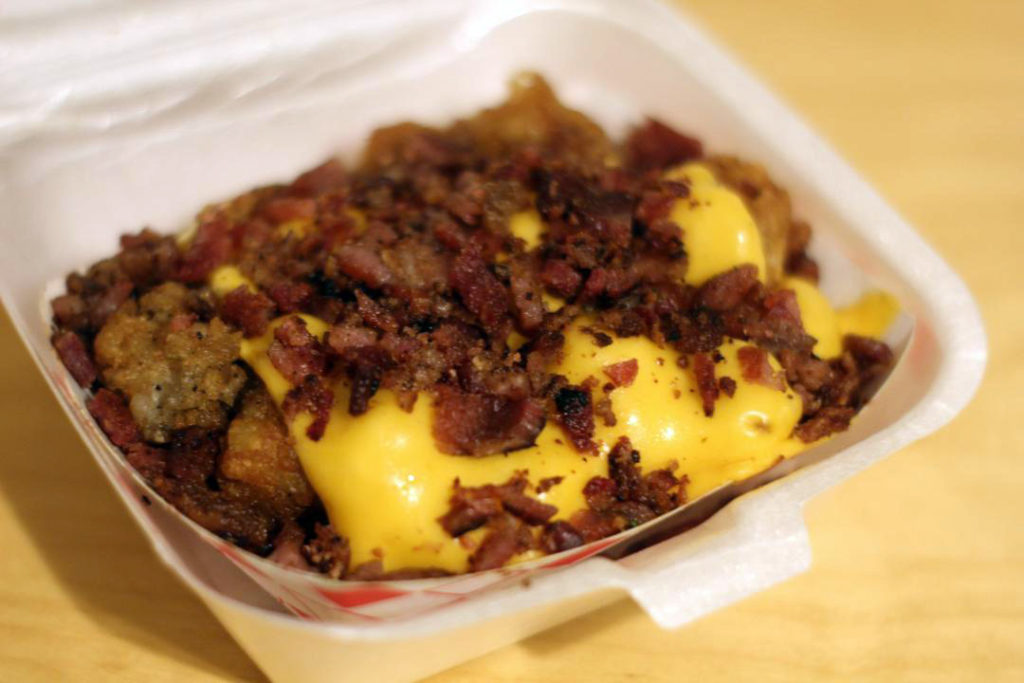 For the meat-free Is It Possible? Burger, Arguello said he cooks the plant-based substitutes on the veggie side of the grill and away from the meat to make the option as vegan-friendly as possible. The patty was less dense than beef but still crispy on the outside with a mild, roasted potato flavor. With the ensemble of sauce, pickles, vegan cheese, and special sauce, it was as close to the real thing as, well, possible.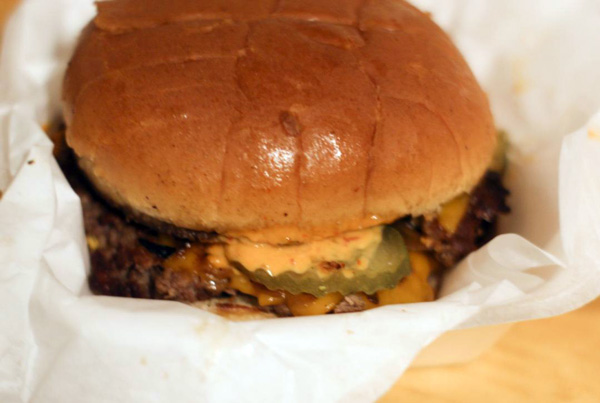 The biggest sammy of the day was the Backyard Burger, which mimics the classic American burger with thick cuts of smoky bacon plus lettuce, pickles, ketchup, and mayo. Far from a fast-food knockoff, the Backyard Burger — with its dense and flavorful patty, soft buttered buns, and crisp veggies — reminded me of the chargrilled burgers my dad used to cook in the backyard during sweltering summers of my youth.
Rounding out my second dinner of the night was the Fancy Grilled Cheese, a simple pressed sandwich with pickles and a side of special sauce — the perfect option for picky kiddos or the occasional Gustos patron trying to shed holiday pounds without giving up Arguello's addictive creations.
Gustos Burgers + Stuff
Double Gusto Burger $10
Is It Possible? Burger $8.49
Backyard Burger $8.49
Fancy Grilled Cheese $5.99
Gusto Style Tots $11.98
Bacon 'n' Cheese Tots $11.98