At 6:30pm Monday, your beloved Horned Frogs will take on the Georgia Bulldogs in the College Football National Championship in Inglewood, California. Where can you watch the game here? We have some (read: "eight") ideas.
1.) Buffalo Bros will be at the game representing the food of our fair city like they did at the Fiesta Bowl. If you are lucky enough to attend the game in person, follow Facebook.com/BuffaloBrosFTW for updates on their gate location. If not, both local Buffalo Bros locations — Sundance Square (415 Throckmorton St, 817-887-9533) and TCU (3015 S University Dr, 817-386-9601) — will host watch parties.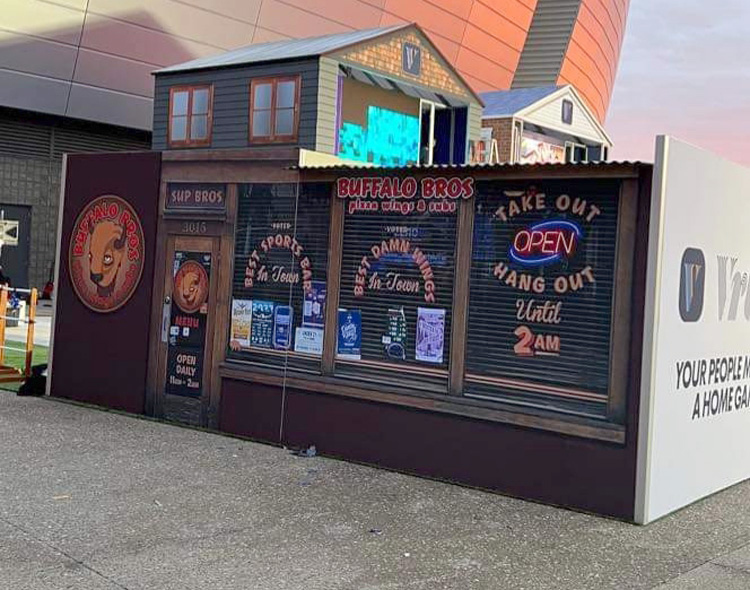 2.) Watch the championship on the "jumbotron" at Birdie's Social Club (2736 W 6th St, BirdiesSocialClub.com.) There will be drink specials during the game. Dogs are welcome, but they must be on a leash. There is free parking in the lot at the corner of 5th and Foch streets. Look for the windmill.
3.) Those who live south of the Fort should head to The Brickhouse in Joshua (107 N Main St, TheBrickhouseGrill.menu). Starting at 7pm, this bar and grill is offering 50% off appetizers, buckets of beer, and purple margaritas, plus if you are wearing TCU purple, you will receive a complimentary shot of Tito's. For more information, follow the Brickhouse page on Facebook.
4.) Along with showing the big game on its six regular TVs, the folks at Fort Brewery (2737 Tillar St, 817-923-8000) will project TCU/Georgia on a 12-foot screen while offering a free pizza buffet and $4 pints of their signature craft beer Hypnotoad Haze. No matter who wins the game, smells like victory here.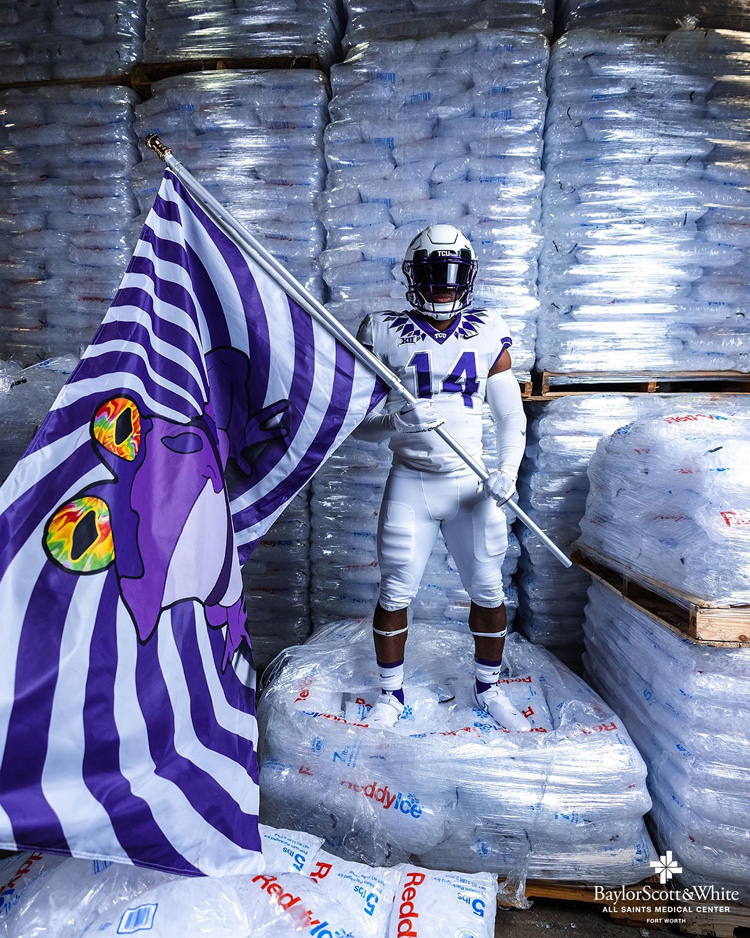 5.) What's happening at your place? If you don't have ESPN, I suggest you get moving on that. (See our Classifieds section for several provider choices.) For interesting/discounted snacks and beer, head to Town Talk Foods (121 N Beach St, 817-831-6136). Spend a little of that money you saved on snacks by ordering TCU cookies from Cottage House Cookies in Aledo (CottageHouseCookiesTX@gmail.com). Cookies are $66 per dozen, and pickup will be Sunday. To order, direct message Cottage House at Facebook.com/CottageHouseCookies.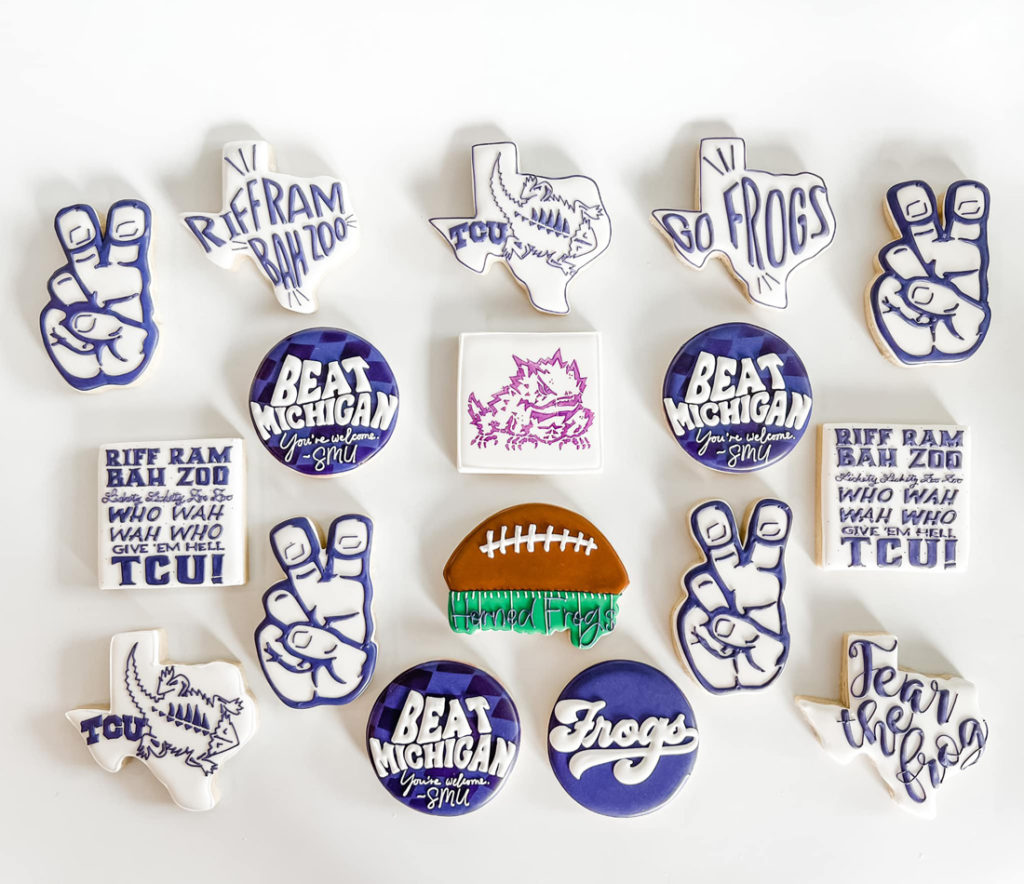 6.) TCU football and Dutch's Hamburgers (3009 S University Dr, 817-927-5522) go hand in hand like players in a huddle. This TCU-themed neighborhood joint is located in a historic building facing campus. The restaurant's namesake, Leo "Dutch" Meyer, is a TCU grad who became the most successful football coach in Horned Frogs history. Look for Dutch's game day schedule soon at Facebook.com/DutchsHamburgers.
7.) Meanwhile in Switzerland (read: Denton), fans of both teams are welcome to join the fun at East Side (117 E Oak St, 940-218-1401). Show who you're rooting for by ordering a Horned Frog Margarita or a Georgia Bulldog. If neither sounds good, that's alright. East Side offers nearly 100 beers on tap (60-ish from Texas alone) and more than 130 varieties of bourbon, scotch, and whiskey. For more information, follow the East Side event page on Facebook.
8.) Panther Island Brewing (501 N Main St, 817-882-8121) is opening its doors early on Monday to host its Purple Out Watch Party 5pm-10pm, with the national championship game on the big screen (with audio). Raffle prizes will be drawn each quarter, and those wearing purple TCU gear receive their first Tailgater craft beer for free. The Smokin' Cactus food truck (PantherIslandBrewing.com/Smokin-Cactus) will be on hand, as usual, serving signature bowls, tacos, and desserts.