Last I checked, eight divided by two equals four. After hitting four places for Mardi Gras and four more for National Margarita Day on Wed, Feb 22, I may need some help with that math.
Top Choices for Celebrating Mardi Gras
1.) Ampersand Bar (3009 Bledsoe St, 682-707-9626) invites you to join them for Mardi Gras Weekend 10pm-2am Sat-Sun, featuring music by DJ Cat Lopez, DJ Eddie Love, and DJ Xclusive. This event is free to attend, but you must be 21+. For information on VIP tables, text 214-893-4634.
2.) The Bearded Lady (300 S Main St, 817-349-9832) hosts its annual Mardi Gras Brunch 11am-3pm Sat with some special items from neighboring Dusty Biscuit Beignets (411 S Main St, Ste 109, 817-841-9255). While the 2023 details have yet to be revealed, this event typically features food and cocktail menus inspired by Mardi Gras, unique beers on tap, and more. For updates, keep an eye on Facebook.com/TheBeardedLadyFortWorth.
3.) The 31st Annual Krewe of Kowtown Mardi Gras Costume Ball rolls on into The Post at River East (2925 Race St, 817-945-8890) 8pm-11pm Tue. Forget the beads. Jerry Abrams, Guitar Frenchie, Gary Grammar, James Hinkle, Latin Express Horns, Ginny Mac, and others are well worth the price of admission. Tickets are $20 on Eventbrite.com.
4.) Trig44 presents A Mardi Gras "Fat" Trig Tuesday at Tulips FTW (112 St. Louis Av, 817-367-9798) with a full-band performance by Dustin Schaefer, lead guitarist for Shane Smith & The Saints. This evening is a singer-songwriter song-swap night, so you'll also get to hear Tyler Bond, Trey Rose, and Raina Wallace (of the Lowdown Drifters). The show starts at 8pm, but come early for drink specials 4pm-7pm, including $7 house cocktails, $4 tallboys and wells, and $2 off drinks from the draft wall. Tickets start at $20 at Prekindle.com.
Top Picks for National Margarita Day
1.) Starting at 11am on Wed, Feb 22, all area Chuy's will celebrate with specials on their regular house rocks or frozen margaritas in lime, strawberry, or swirl, plus, for a limited time, try the frozen white peach sangria. Make it a grande for $2 more or enjoy an extra pour of tequila or orange liqueur with dollar "floater" add-ons. From 3pm to 6pm, you can also purchase a $5 queso. For a dollar more, add seasoned ground beef, guacamole, and pico de gillo. To find the location nearest you, visit Order.Chuys.com.
2.) Gloria's Latin Cuisine (2600 W 7th St, Ste 175, 817-332-8800) — known for Salvadoran, Mexican, and Tex-Mex dishes — invites you to try the new La Dueña Margarita, crafted with Casa Amigos Mezcal, tamarindo, chipotle pineapple syrup, and sweet and sour. From 11am to 9pm Wed, there will be specials on frozen house margaritas and signature drinks.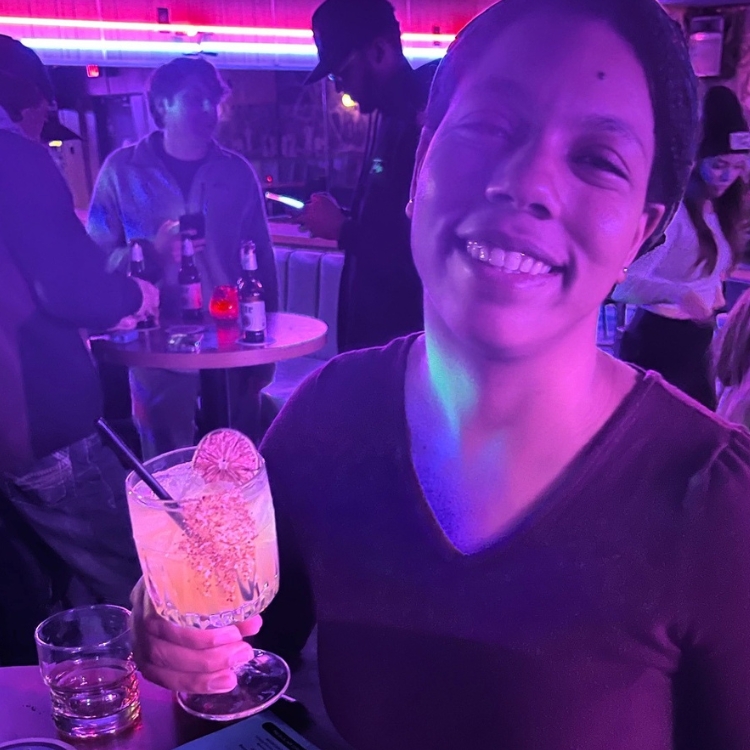 3.) Texas Republic Bar & Kitchen (945 Foch St, 817-887-9797) celebrates National Margarita Day on Wed, Feb 22, with food, drink, and more, including margarita flights and a DJ. Specials include $7 Casamigos margaritas all day, dollar margaritas and street tacos 4pm-5pm, then $2 street tacos 5pm-9pm and $3 margaritas 5pm-11pm.
4.) For a different take on a traditional margarita, head to The Down 'n Out Bar (150 W Rosedale St) for a Dang Good Margarita. The usual blend of margarita fixings is topped off with a splash of the ever popular citrus soda Mountain Dew and served in a glass with Tajín powder on the rim. This regular bar is open "errrday" from 3pm to 2am and has happy hour specials 3pm-6pm Mon-Fri on boot shots and more.