1.) Last call for schnitzel! Having served authentic German food to generations of Fort Worthians, Edelweiss is closing its doors at its longstanding 3801 Southwest Blvd location (817-738-5934). While the recent announcement indicates that the search is on for a new home, daily thru Tue, Feb 28, will be your last chance to take in all the deliciousness and kitsch at the original location. Reservations can be made for dining Wed-Sun at EdelweissGermanRestaurant.com. As the place is usually closed Mon-Tue, you'll need to call to make reservations instead of scheduling online for Mon, Feb 27, and Tue, Feb 28.
Statement from Edelweiss
"After over half a century (56 years) of serving authentic German food in our genuine German Gasthaus décor and ambience, it is with a heavy heart that we announce the closing of our current location. We want to express our sincere appreciation and gratitude for your patronage and support throughout the years. We have enjoyed hosting thousands of family celebrations and romantic evenings with our delicious food and live music. We are actively working to secure a new location and will keep you informed here as soon as we have any updates to share. In the meantime, we want to invite you to join us for a final farewell every day for the rest of this month at our current location. Thank you again for your loyalty and love for our restaurant. We will always cherish the memories and hope to see you soon at our new location, which we will announce on social media. Auf wiedersehen, Edelweiss German Restaurant."
2.) As one local business exits stage left, another has its grand opening. At 10:30am Sat, head to Pantry on Magnolia (713 W Magnolia Av, 682-224-2381) for the ribbon-cutting festivities of "Fort Worth's original dumpling house." Retail products, specialty desserts, and dumpling flights are available for purchase, plus you will receive a complimentary artisan cookie.
3.) Before it gets too hot to care about chili except on a hot dog, grab a spoon and make your way to Grapevine. With some forethought, you can enjoy dinner and a show at Tolbert's Restaurant & Chili Parlor (423 S Main St, 817-421-4888), as most evenings there is live music in the house. This week's bands include the Coppertones, Jason Elmore Duo, Keegan McInroe, Pocketful of Change, Rush MORE, Tracy Wayen & The Texas Train, and Tone Def. For updates and set times, visit Facebook.com/TolbertsRestaurants.
4.) Pour Decisions (2800 Bledsoe St, Ste 200, 682-203-0726) is doing an all-day happy hour every Thursday from 5pm to midnight. Along with the usual happy hour (5pm-8pm Wed-Fri), the specials last until midnight Thursdays and include $4 domestic beers, $4 well drinks, 50% off pitchers, and $2 off baskets of chicken tenders (or sandwich). On Friday evenings, it's a late-night party with a live DJ and $100 off bottle service starting at 10pm.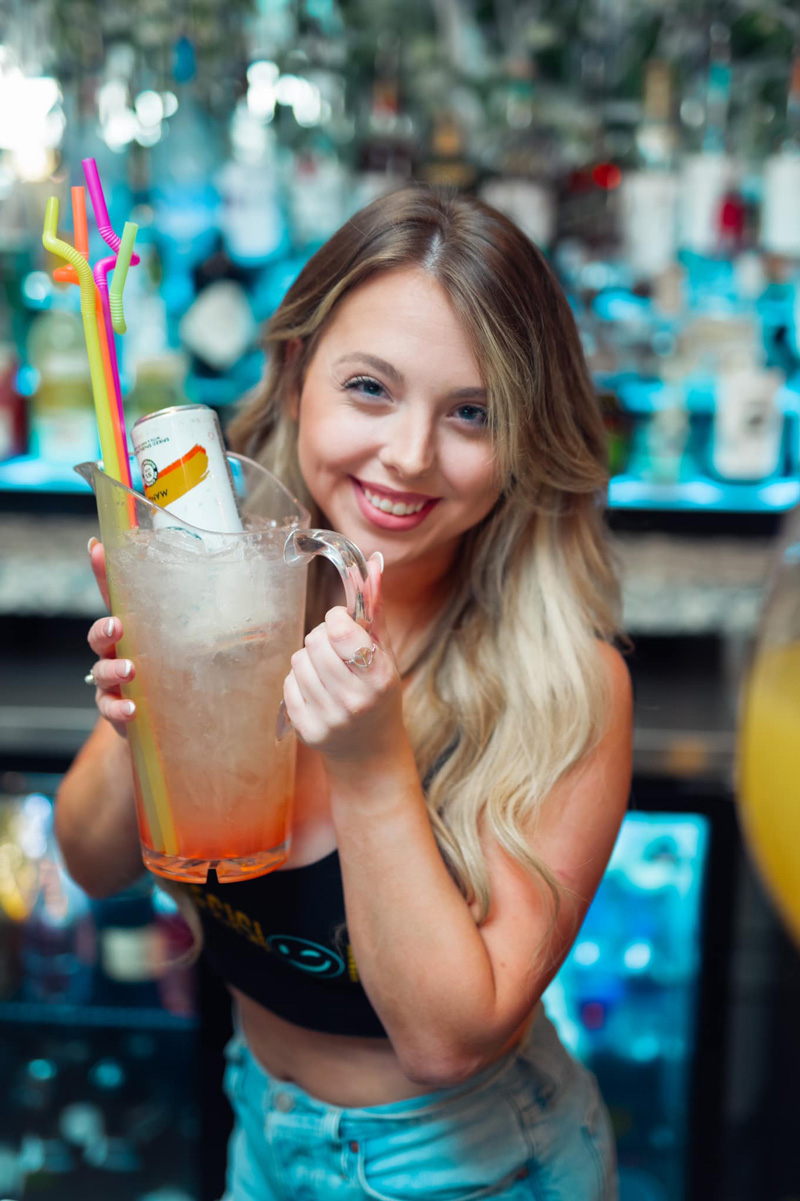 5.) The City of Carrollton is proud to announce the return of TEXFest, a beer festival honoring Texas Independence Day. In its eighth year, TEXFest is once again bringing local craft beer vendors, a food village, and live music to Historic Downtown Carrollton (1100 S Elm St, 972-466-3593) 3pm-9pm, Sat Mar 4. The food and drink choices include heavy hitters like Fletcher's Corny Dogs and Nothing Bundt Cakes alongside smaller, creatively named local businesses like Bougie Boozy Bears, Dat's a N'ice Italian Ice, Holy Rollie Pastry Shop, Secret Agent BBQ, and more. A $25 tasting card in the beer garden will provide 12 2-oz samples from independent brewers around the state, including our own HopFusion Ale Works, Rahr & Sons, and Wild Acre. Several country acts will put the "Texas" in TEXFest, including headliner Prophets & Outlaws with the Chasing Texas Band, Tara Tinsley, and the Redwine Band performing throughout the evening. For more information, visit CityofCarrollton.com/TEXFest.
6.) The Statler Downtown Dallas Hotel & Residences (1914 Commerce St, 214-459-3930) just announced some significant changes for summer. While Primo's MX Kitchen & Lounge in Flower Mound (4120 River Walk Dr, 469-451-5019) remains unaffected, the location in the Statler is closed immediately to make way for a new concept. Pronounced "Fifty-Six," LVI will bring a much-needed steakhouse option to downtown Big D. The popular hotel grill Scout Dallas has reopened on-site.
7.) It's almost time for Lola's Farmers Market. From 11am to 4pm Sat, Mar 12 (and the second Sunday of every month), you can purchase locally grown/produced food from more than 30 vendors while listening to live music in the backyard of Lola's Fort Worth (2000 W Berry St, 817-759-9100). If you fancy a bite, food trucks and Lola's kitchen got you covered. For updates, keep an eye on Facebook.com/LolasLocalFarmersMarket.