Thursday – February 23, 2023
Four gentlemen who put the "Western" in "Country-Western music" while cracking jokes perform at Arlington Music Hall (224 N Center St, Arlington, 817-226-4400) at 7:30pm. Founded in 1977, the Riders in the Sky have won two Grammys and earned several Western Music Association accolades. "What began as a celebration of classic Western Music and an evening of hilarity has become a legend, one which, 40 years on, shows no signs of stopping." Tickets start at $20 at Eventbrite.com.
Friday – February 24, 2023
Erykah Badass (excuse me, Badu) says she's a mother first, then an artist, activist, director, DJ, and producer. While I still enjoy her 1997 debut Baduizm and love hearing "Apple Tree" on KXT, I'm ashamed to say I've never seen her perform live. I intend to rectify that situation at 8:30pm when AEG presents Another Badu Birthday Bash at The Factory (2713 Canton St, Dallas, 214-749-5757). Tickets to see the "Queen of Neo Soul" start at $65 at TheFactoryinDeepEllum.com.
Saturday – February 25, 2023
From 11am to 9pm, the City of Granbury hosts the Granbury Jazz Fest, a multi-venue event in the downtown area celebrating the many subgenres of jazz music and featuring food trucks and other vendors. The central hub of activity will be the Dora Lee Langdon Center (308 E Pearl St, 817-279-1164) on the campus of Tarleton State University. The lineup includes Brave Combo, Brasuka, Helbing Jazz Initiative, and Retrophonics, plus one of our amazing Best Of 2022 cover models, Tatiana Mayfield. Attendance is free, but you'll need to download a ticket from Eventbrite.com. For more, visit GranburyJazzFest.com.
Sunday – February 26, 2023
During morning worship service at 10:30am, New Harvest Missionary Baptist Church (5205 Carol Av, 817-536-9667) presents excerpts from A Woman Called Moses in honor of Black History Month. Based on the Marcy Heidish novel of the same name, this play tells the story of escaped slave Harriet Tubman, who organized the Underground Railroad. While there is no cost to attend, a love offering would be appreciated. Services are also streamed online via Facebook.com/NewHarvestMBCFW and Zoom (919-637-0825).
Monday – February 27, 2023
With orchids naturally in bloom in late winter and early spring, Central Market and the Fort Worth Orchid Society present World of Orchids at the Fort Worth Botanic Garden (3220 Botanic Garden Blvd, 817-463-4160) 9am-5pm daily from Friday thru Sun, Apr 9. "Experience the stunning and exquisite beauty of all shapes, sizes, and colors of thousands of orchids arranged in breathtaking displays coming for the first time to the Garden's beautiful Rainforest Conservatory." Visitors can also learn about orchid habitats and how to grow them at home. If you attend by early March, you will have the added pleasure of enjoying the daffodils that are blooming right now in the garden's East Vista. Tickets start at $10 at FWBG.com/Events/World-of-Orchids.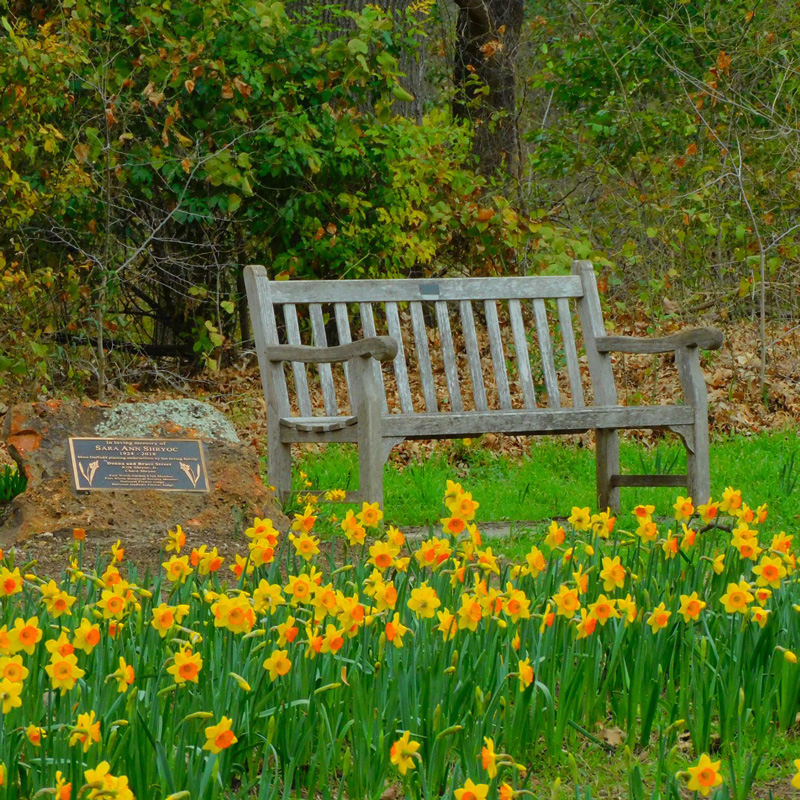 Tuesday – February 28, 2023
With temperatures back around the 70-degree mark, those winter coats you drug out last week are an unnecessary addition to the recliner in your living room. Before you pack them away (again), consider donating the ones you don't need. Every Tuesday thru Feb 28, the Fort Worth branch of Refugee Services of Texas (4200 S Fwy, Ste 320, 817-413-3772) accepts coat donations 8:30am-4:30pm at its inaugural Give the Gift of Warmth Winter Coat Drive. New or gently used (but freshly laundered) items for adults, children, and teens of all ages and sizes, including blankets, coats, gloves, scarves, socks, and sweaters, are appreciated. RSTX is a nonprofit that supports newcomers to Texas who are asylees, refugees, survivors of human trafficking, or any other kinds of displaced people by helping them integrate and thrive in their new communities. For more information, visit RSTX.org.
Wednesday – March 1, 2023
If the events of the past few years have left you at a loss as to what to tell the kids, you're not alone. At 6:30pm, Southside Church of Christ (2101 Hemphill St, 817-923-8276) hosts a lecture called Difficult Conversations: How to Talk to Children About Mass Violence, featuring guest speaker Ashley Jesse. As the program manager of grief education at the Children's Bereavement Center of South Texas in San Antonio, Jesse is a consultant to therapists working at the center's satellite office in Uvalde. She specializes in working with kids who are experiencing anxiety, depression, grief, and trauma. While this event is free to attend, you will need to reserve a seat at Eventbrite.com.